Back to Blog
FutuStories: From cobbler to coder – Liisa Lahti's career journey
A move from shoes to software brought ex-cobbler Liisa to Futurice – with their love of change the perfect match for the consultancy work they do. With a mind that can turn to anything, the only question is how Liisa can best balance their many interests.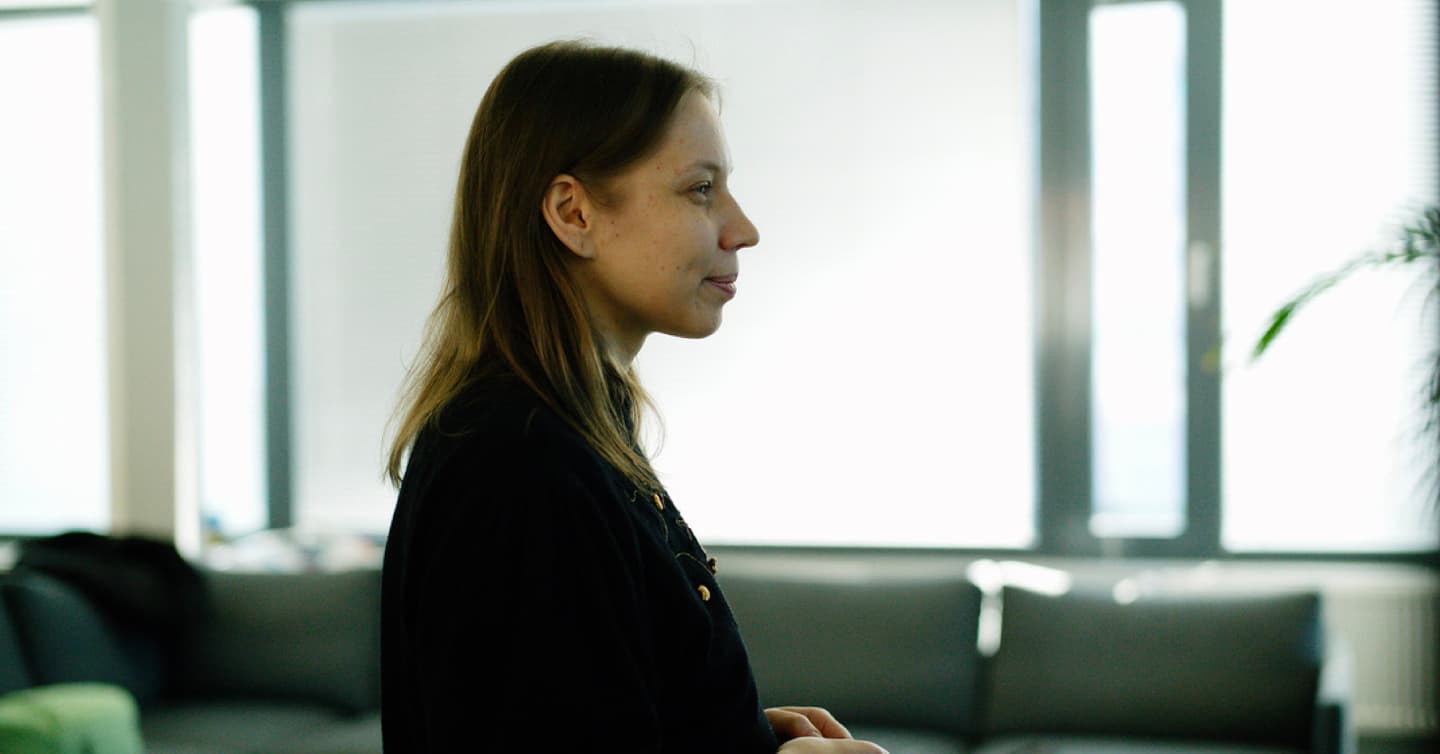 What were your interests growing up?
I had a bunch – I was interested in everything! I had a schedule of different hobbies from art school to scouts to choir. I liked reading as a kid too, as well as writing and some sports. I also did some HTML at home, writing webpages as a hobby.
You began your career as a cobbler – how did that come about?
Coincidence! It wasn't really planned. I was studying at university and I quit, but I wanted to stay in Tampere where I was living at the time.
What led you to Futurice and software development?
I had my own shoe repair shop in Tampere and when it was time to sell it, I wanted to do something completely different. I made lists of what I wanted to do and what I wanted from a job, like independence, salary and teamwork. Coding was featured quite heavily in the press at the time and there was a new coding school called Hive Helsinki, so I joined in the first batch of students. Again, it was a coincidence because it was a heavily publicised career path and I just wanted to give it a try. When I was there, lots of software companies came to introduce themselves and Futurice was one of them. They talked about their values and I saw they had some that are very important to me, such as transparency and diversity.
How easy was it making the change from cobbler to software developer?
I was lucky because I had the financial means to do it after selling my company, so I could just focus 100% on studying full time for a year and a half. The change felt natural and easy, and I was doing it in good company. Working at Futurice has been a really nice learning experience too.
Has anything from your previous work been useful in your new role?
Entrepreneurship is similar to consultancy work because they're both quite independent. The whole learning experience has been quite similar too – I had to learn entrepreneurship from scratch as well, and for both roles I've needed to learn on the job as I go. There's also something similar about crafts and coding – they're both about understanding different structures, seeing connections and being able to deconstruct things.
Do you have any hobbies outside of work?
I have been playing roller derby for the last eight years and I've also bought a small summer cabin close to Helsinki, so that's my renovation project. I'm trying to take it easy and work on it one bit at a time.
What does diversity in the workplace mean to you, and is more work still needed in this area?
It's super important to me personally that I can go to work and be who I am, without needing to have a work persona covering up the real me. But the work to make the world more inclusive will never end. Futurice has done a lot in this area but we can always do better and learn more – it's not something that can ever be seen as complete. I want to see everybody having the opportunities I have and that takes active work all the time.
What's your favourite quote?
It's not exactly a quote per se, but I like this phrase I heard in a show called Limits by Circus Cirkör: balance is movement. It's one of the hardest things to do, but I'm always trying to find a better balance with work and fun.
What's the best way to handle change?
I would say give it time. I have always loved change because I'm not good at staying put, which is why I'm a consultant. Take the time to enjoy learning new stuff – you might not be good at it at first, but at least you won't be bored!
---
*Interested in reading more stories about us and our people? At Futurice, we celebrate diversity and cherish everyone's unique journey. Check out our Welcome Hope Page and get inspired by more journeys shaping our culture. If you would like to read more stories and get to know our people, our sites and the community better, check out the global version of our FutuStories Booklet
Pia Hämäri

Marketing Lead, Finland