Back to Blog
People of Tammerforce: Enni
Software Witch in FutuCare team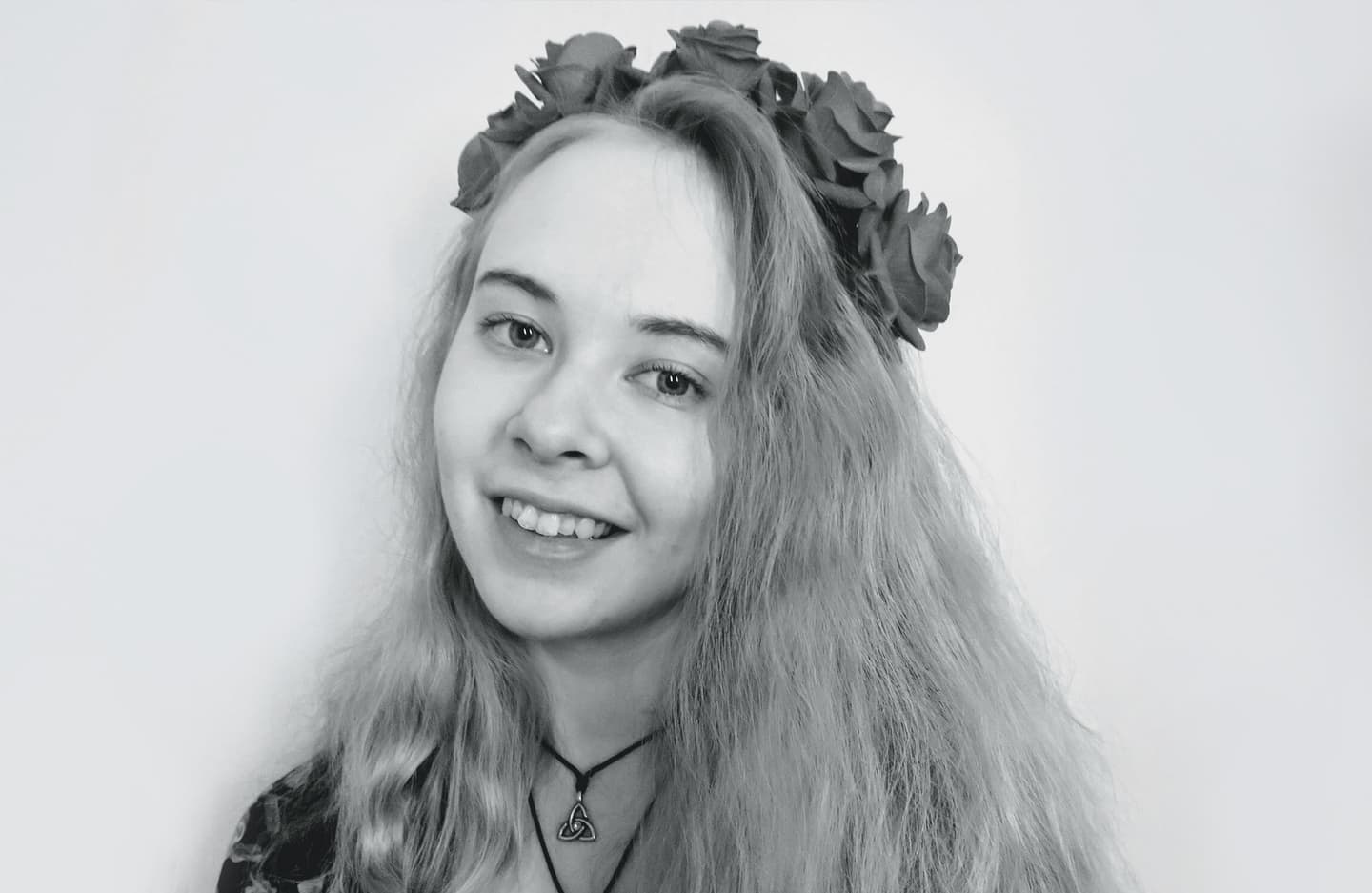 Name: EnniPosition: Software DeveloperEducation: M.Sc. (Computer Sciences)Joined Tammerforce in summer 2019
Too late for the application period
Enni knew she wanted to work at Futurice, but to her disappointment, the application period for the 2018 summer jobs had ended earlier than she had expected. As the second best choice, she landed a summer job from another software company. Although Enni learned a lot during that summer, she was determined to not miss Futurice's summer application period again.
On time in 2019
Enni joined Futurice in 2019 as a summer employee, as had been the plan already in the year before. She had heard a lot of good rumors about the spirit at Tammerforce. In addition to that, the internationality, the future goals for the company, and transparency made an impression on her.
From her first weeks at Futurice she remembers welcome packages complete with a variety of stickers related to Futurice, a tote bag and Chilicorn-branded chocolate.
Enni joined right on time to participate in FutuCamp, a big annual gathering of all Futuriceans, which in that particular year was organized in Tampere. She also went to an onboarding camp with other new joiners from all different Futurice offices, held in Sipoo two weeks after she started. For Enni, it was an amazing experience to get to know her new colleagues in a nice modern cabin in the woods.
No typical day
Enni found a perfect project for her in FutuCare, Futurice's life cycle management project. When asked about her typical day, she replies that in her opinion, no such thing exists in FutuCare.
"FutuCare is an umbrella that encompasses a lot of smaller and bigger tasks in different projects with different clients," Enni says.
Those tasks vary between fixing bugs, maintenance and small-scale development. There's a lot of hopping between tasks and clients, which Enni finds a great opportunity to learn on a wide scale.
Learnings at Futurice
"The best thing at FutuCare is that one can learn a lot thanks to very different clients and projects," Enni summarizes.
As an example, Enni mentions that she has deepened her skills in web and mobile development as well as frontend and backend development – not to mention cloud services.
After gathering experience from all these different areas of software development, she has found her biggest passion in web frontend development.
Why Tammerforce
Enni particularly appreciates the Tammerforce community.
"Everything is open for everyone," she says.
As an example Enni mentions internal events that can be organized by anyone – from board game evenings and TRPG sessions to open jams that you can join with your own instrument. She also appreciates the international work opportunities available locally, as well as the community spirit.
"You can come up with any idea for an event, and just invite others to join," Enni says.
She is especially glad about a lunchtime tradition known as "lunch trains" – a great opportunity to meet colleagues from different projects over an informal lunch. Anyone can start a lunch train on Slack, simply by deciding a restaurant or a pick-up or delivery option, and choosing a time for the lunch break. Anyone who gets interested in the suggested option can then join in. It's a magnificent way to get to know people in Tammerforce beyond your own team.
---
Want to join the (Tammer)force? Click here to apply.
Tuomo Hakaoja

Director of Culture, Finland