Back to Industries
Growth Reinvented
How can companies grow and generate more revenue with data and AI? What are the relevant commercial models and monetization tactics for data and AI as a corporate asset? Learn to accelerate your data and AI journey with our new book.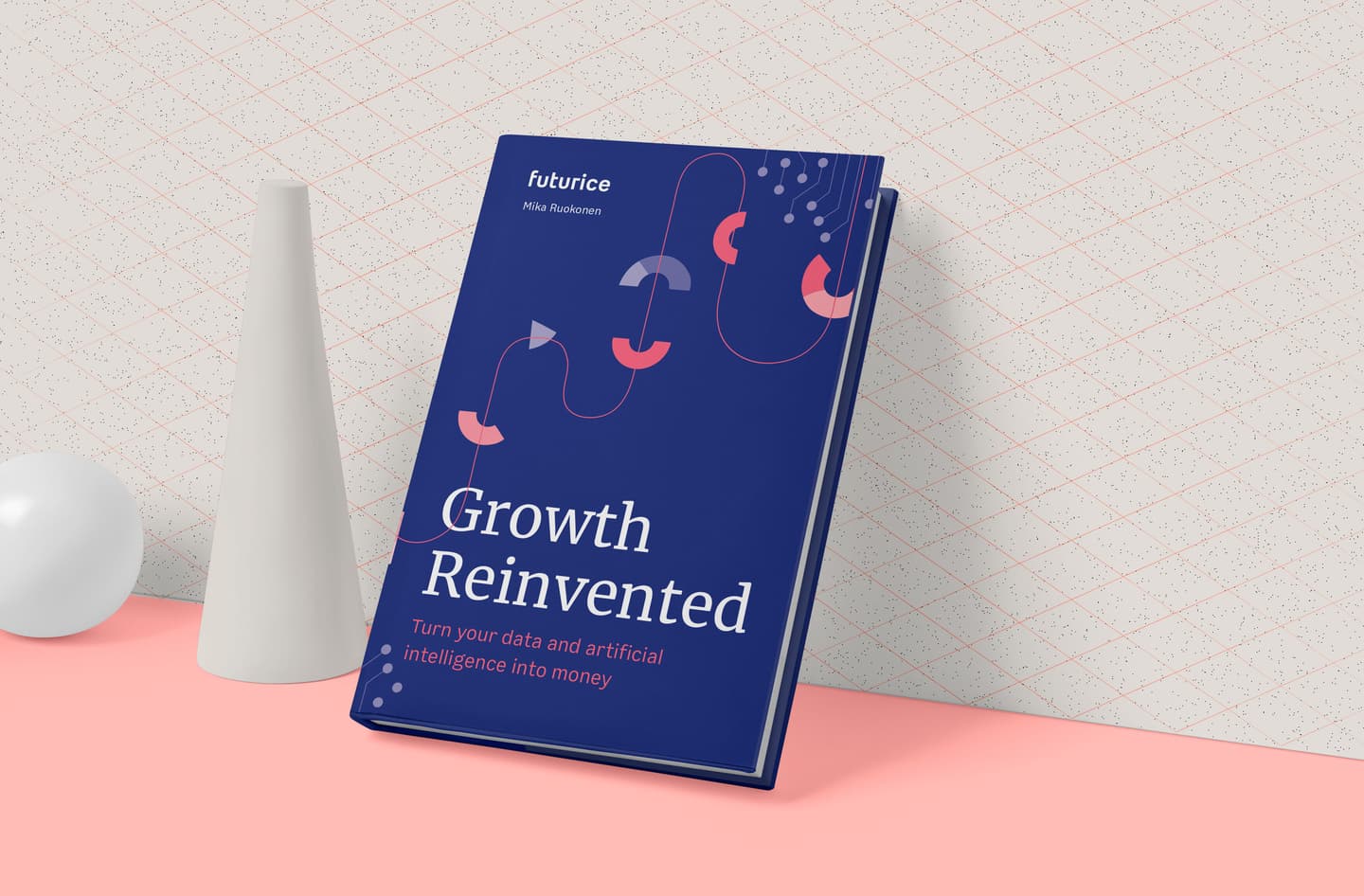 Business literature, articles and keynote talks often claim that data and AI can "enable completely new business models" – yet they barely offer any descriptions of what these new business models could be. Similarly, executives often complain that their organizations have collected vast amounts of unique high-quality data, but remain incapable of unlocking the business value that these data assets hold.
Growth Reinvented addresses the "what" and the "how" at the core of these problems with an extensive set of tools, designed to help you implement agile, scalable data and AI-based business models.
In a world of unrelenting turbulence, Growth Reinvented will give you dozens of practical real-world examples of how forward-thinking organizations are approaching and tackling the problem, a comprehensive playbook to accelerate your data and AI journey, insights to help you gain the necessary momentum to achieve a crucial competitive advantage, as well as ways to build your organization's resilience in difficult times.
The book is available on Amazon as a Kindle edition and paperback.
Book a free sparring session

Start exploring opportunities in data and AI commercialization within your organization with a free short sparring session!

Organize a business model innovation workshop

Start building on your data and AI assets and deliver new customer value – set things in motion with a half-day or full-day business model innovation workshop!

Launch a data and AI monetization sprint

Kick off a data and AI monetization sprint to create a customer-centric roadmap and define the next steps for your organization!
Want to know more about this?