Growth Reinvented: Free and comprehensive data and AI guide
Want to understand the possibilities of new data-enabled business models and accelerate your organization's data and AI journey? Get started today by downloading this free digital digest of the Growth Reinvented book.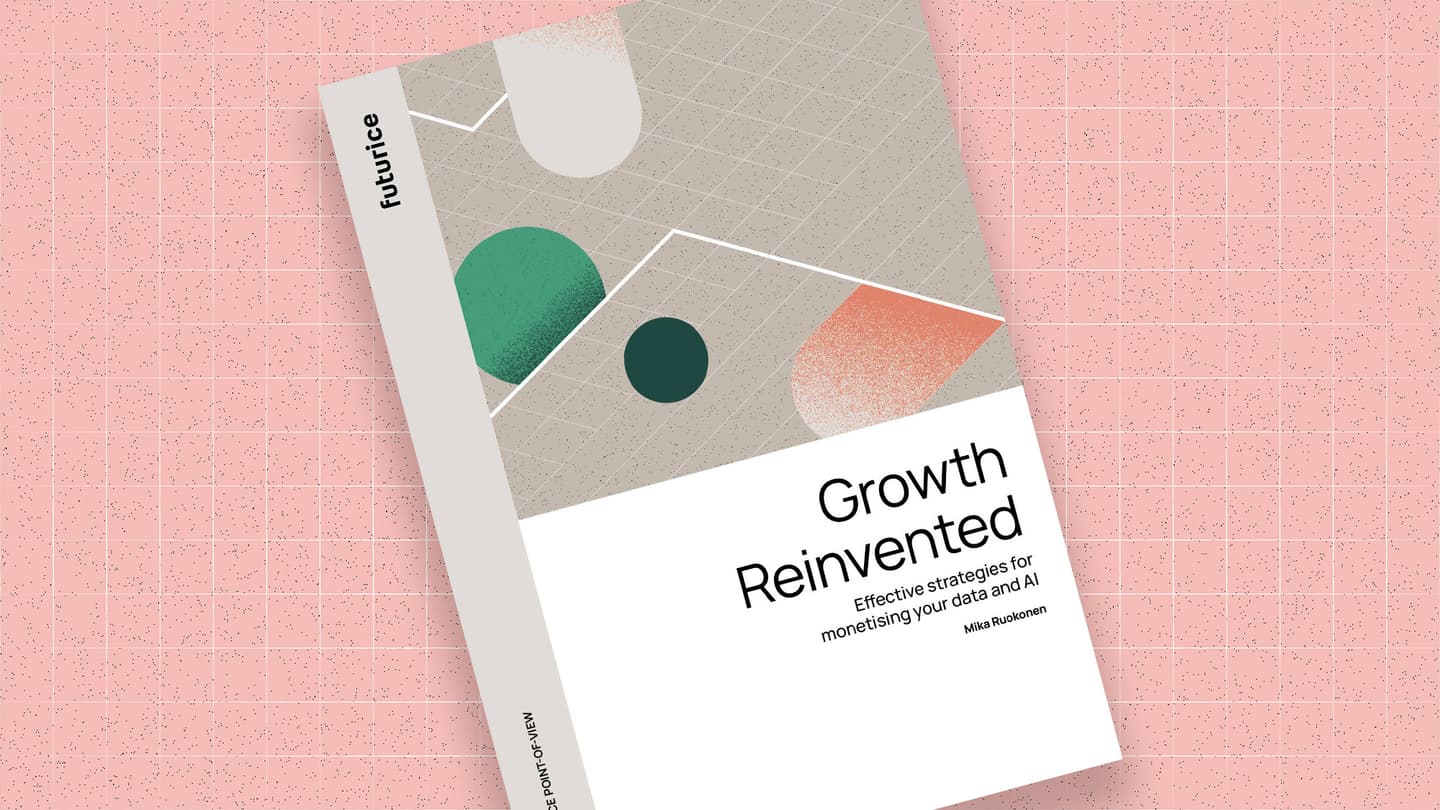 In the 2020s, data and AI are at the core of most companies' strategic goals. They will also play a key part in building business resilience against unexpected changes and instability, which may mean the difference between sinking and swimming in uncertain times.
When it comes to turning data and AI into profitable revenue streams and completely new business models, there are no shortcuts.
Business literature, articles and keynote talks often claim that data and AI can "enable completely new business models" – yet they barely offer any descriptions of what these new business models could be. Similarly, executives often complain that their organizations have collected vast amounts of unique high-quality data, but remain incapable of unlocking the business value that these data assets hold.
With his latest book, titled Growth Reinvented: Turn Your Data and Artificial Intelligence into Money, Dr. Mika Ruokonen addresses the "what" and the "how" at the core of these problems, and explores how data and AI can help transform business models.
This free digital digest offers you a high-level summary and introduction to the topic. Download it today to get a taste of what the book covers.