Back to Our services
Software development
World-class software is what sets industry leaders apart from the laggards. Our multidisciplinary teams will help you design and build digital products, and services people love to use. You'll be tapping into the knowledge and experience of the entire design and development community at Futurice. We'll help you bridge your internal digital skills gaps and instill a culture that accelerates your digital transformation.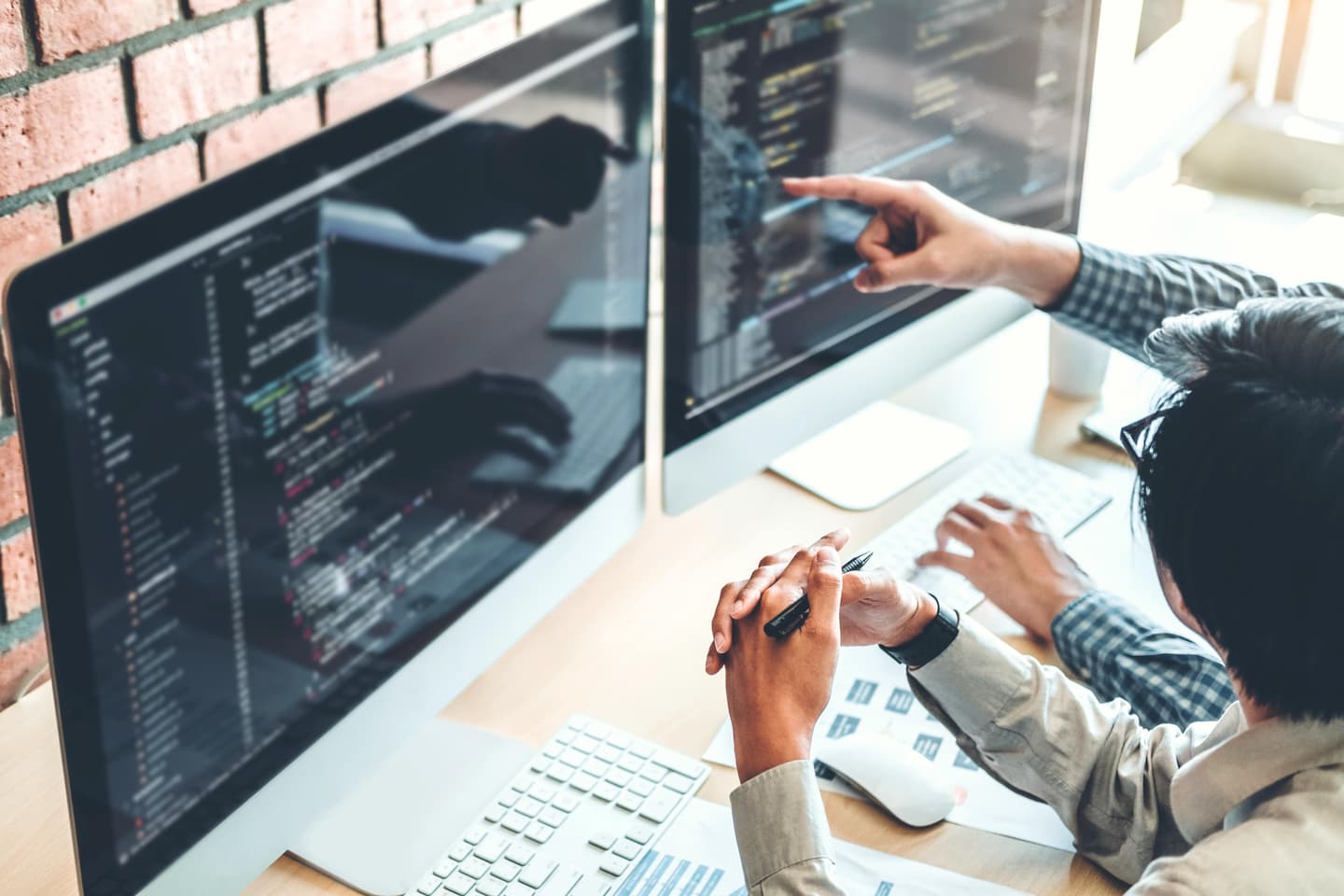 Software development as a strategic asset
A company's tech strategy determines its ability to compete in a rapidly changing business and technological environment. The impact of technological change on companies and society is far-reaching. A resilient tech strategy is a core component of our multidisciplinary software development approach, designed to shield your business from future shock.
We provide custom software services that will create and execute a tech strategy. Our approach steers and supports your technological choices, from architectures to frameworks and languages to CI/CD pipelines. Our modern approach is complemented by our cloud services, and our cloud-native software development services enable you to adapt to and embrace a rapidly changing technological landscape.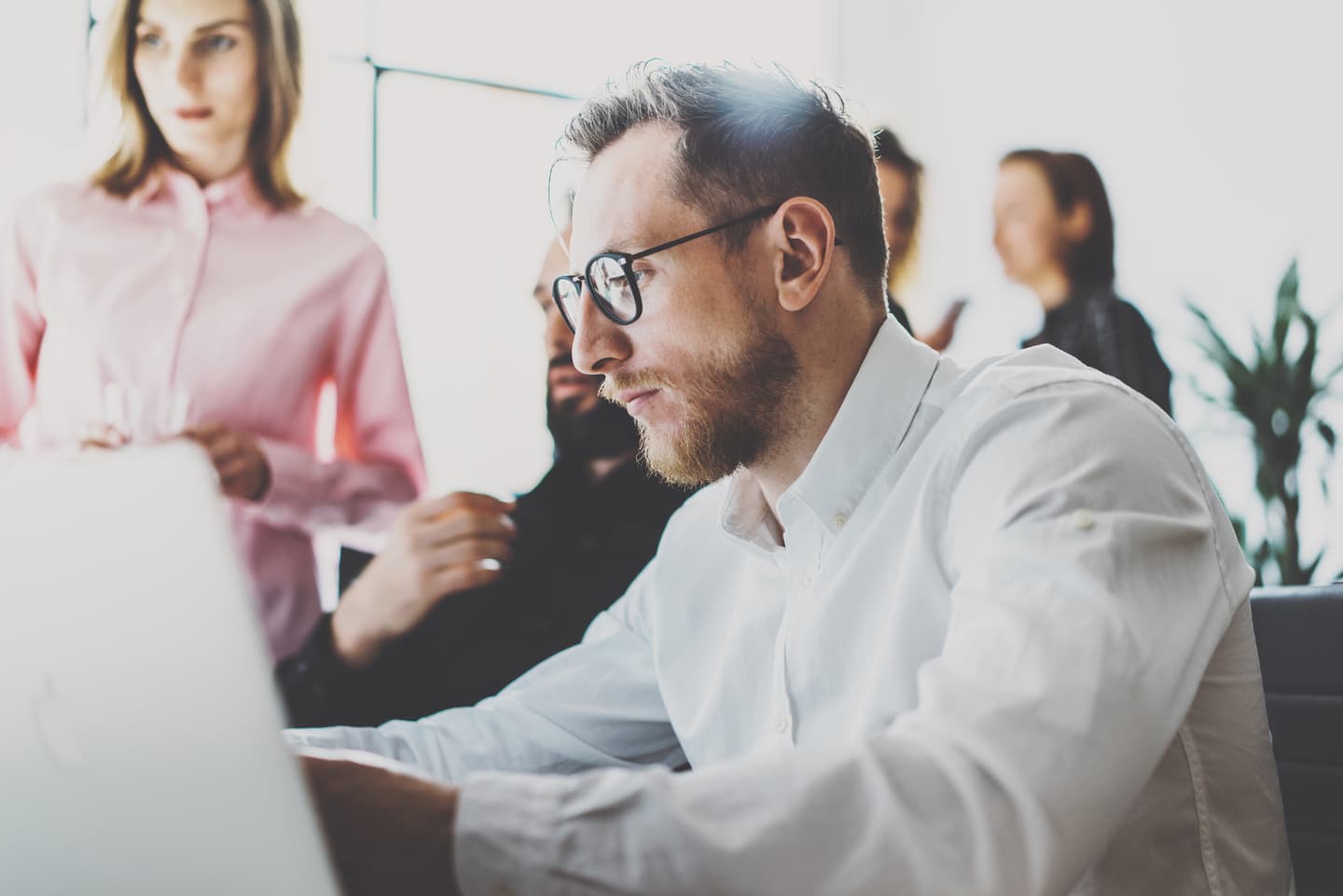 Multidisciplinary development solves the right problems
To create digital products and service that generate real value by acquiring and retaining customers, you need multidisciplinary development teams. From making sure you're solving the right problem to creating a user experience that keeps people coming back and building it with world-class code, you need multidisciplinary development teams and systems thinking. Your business depends on it.
We'll design and develop digital products that span every touchpoint and every platform, web and mobile, enterprise and consumer-facing. We do this by bringing to the table our global development expertise and first-hand experience gathered across multiple technological and industrial domains.
Empower continuous development with Holistic DevOps
Software development and application delivery has shifted from large-scale, project-based implementations to continuous evolution. As the technology and business landscapes evolve, the traditional technologies, processes and software development methodologies and skills will need to be modernized. The ability to continuously roll out improved, software-driven business capabilities is essential in today's digital world.
Traditional project thinking, budgeting practices and functional silos require too many handovers and kill the ownership in software service value creation. Holistic DevOps thinking introduces significant changes to IT organization structure and management philosophy to improve this.
We'll help unlock the potential of software in your organization by looking holistically at the people, processes and technology in your IT organization. For those starting a new DevOps initiative, we run a digital readiness and capability evaluation to determine the most effective roadmap for change and select the best enterprise metrics to facilitate continuous improvement. If you have already begun your DevOps journey and want to take it to the next level, we'll implement a maturity assessment and recommend the next steps to accelerate your transformation.
Software enables the power of emerging technologies
Some technologies come out of left field and change the world, while others fall flat after a whirlwind ride on the hype train. The noise in the field can make finding emerging technologies that are right for you and offer long-term positive impact difficult. Quick and efficient software development experiments that provide real market insight are key.
Our modern and holistic approach to software development helps you embrace new possibilities and rapidly experiment with emerging technologies such as biometrics, IoT, XR, robotics and more. Validating your business ideas by taking them to market rapidly and gathering real customer feedback means you won't spend too much money or time on choices that aren't right for your business case or turn out to be a false promise. Get in touch with our software service experts below adn start creating tangible business value today!
Our software development case studies
Get in touch
Wherever you are on your digital journey, our services and experts can help you along the way. Let's get talking!