Back to DEI at Futurice
The Inclusion Canvas by Futurice
The success of new products and services depends increasingly on their inclusivity, and how well they meet different end-user needs. The Inclusion canvas is a free-to-use tool designed to help product and service teams make more conscious decisions and cater to broader and more diverse user groups.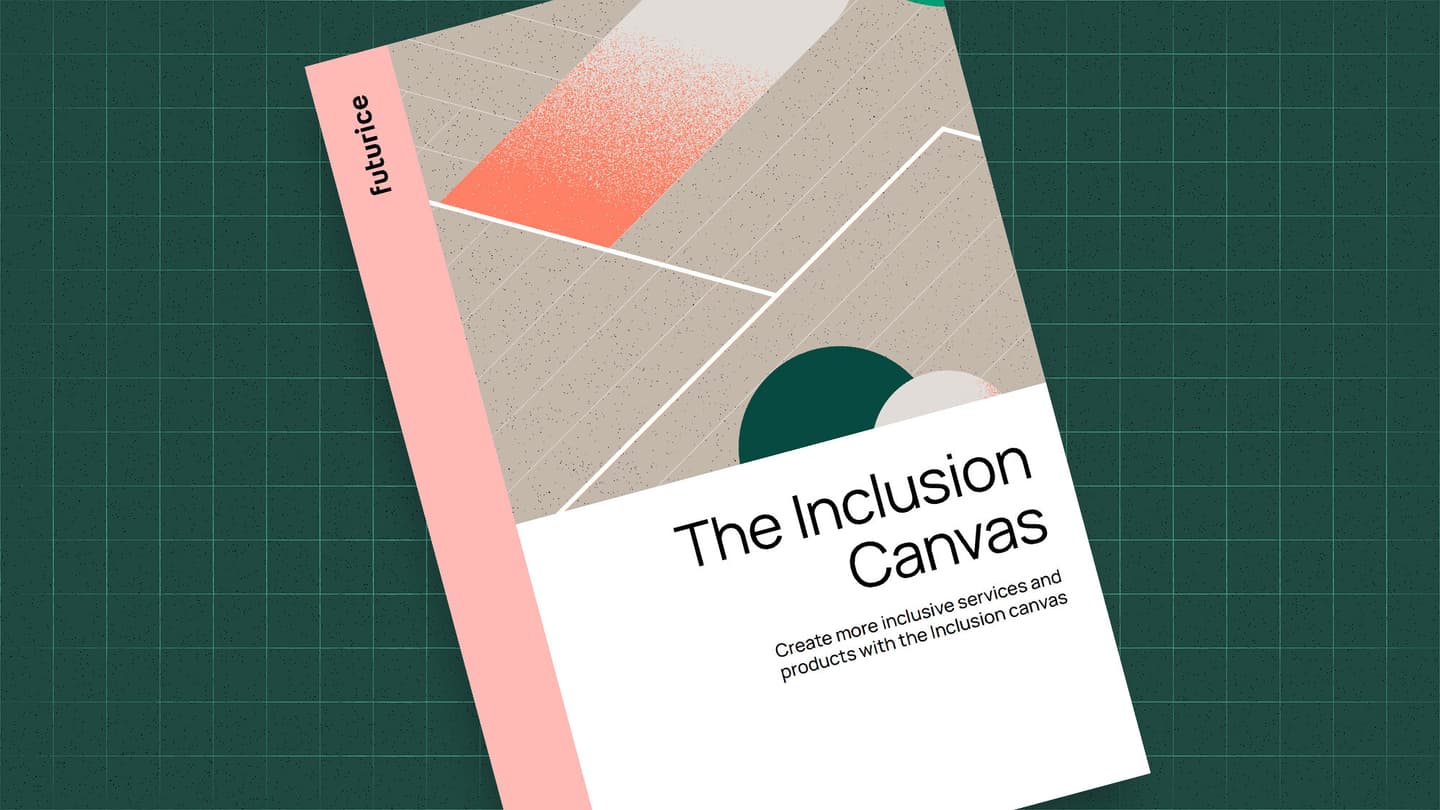 As organizations begin to realize the benefits of inclusivity both for end-users and for their own business, the demand for tools that support this development is also on the rise.
To cater to this need, we at Futurice have created a dedicated, free-to-use tool called the Inclusion canvas. It helps product and service teams consider the needs of more diverse end-user groups that they might otherwise overlook.
What is the Futurice Inclusion canvas?
The Inclusion canvas is a collaborative tool that offers teams and organizations a simple way to make their products and services more inclusive. Its purpose is to make sure that teams have the means to analyze their choices and decisions from diverse perspectives in the development stage.
In addition to enabling teams to take into account the specific needs of certain user groups, the canvas helps organizations unlock new business opportunities by making solutions cater to broader and more diverse user groups.
The canvas is primarily designed for any team or organization that creates products and services, whether digital or physical ones. As an integral part of our Lean Service Creation methodology (LSC), it is equally beneficial for digital consultancies and agencies as well as other third parties that support organizations in R&D.
To learn more about the canvas and why it was created, please take a look at this blog post.
How to design inclusive services and products with our Inclusion canvas?
The canvas doesn't require any sort of prior experience with service creation methodologies or working with workshop canvases. It comes with instructions on how to approach the problem at hand, and what to consider when working on it.
The only additional tools you need to use its physical version are sticky notes and marker pens, and you can also import it into any number of digital collaboration tools for distributed teamwork.
The Inclusion canvas is free to download and use. To get started with inclusive service and product creation, please fill in the adjacent form and download the materials.