Back to Industries
Stepping up to the front line in media's digital evolution and transformation
The media industry is undergoing a rapid digital transformation. Now is the ideal time for innovative media companies to take the driver's seat. Futurice helps media companies to embrace new opportunities and deliver groundbreaking digital experiences.
Media is changing rapidly
With digitalization transforming the media industry, companies of all sizes must remain highly responsive while keeping a close eye on issues like data, content distribution and editorial planning. Meanwhile, ongoing developments in the digital arena and on social media create a requirement for even local outlets to be competitive on the global stage.
The digital transition in the media landscape is jeopardizing old ad-funded business models and creating pressure to find suitable subscription-based solutions. With machine learning and artificial intelligence taking a front seat, there are also ethical concerns to address around transparency, privacy and user data, including GDPR.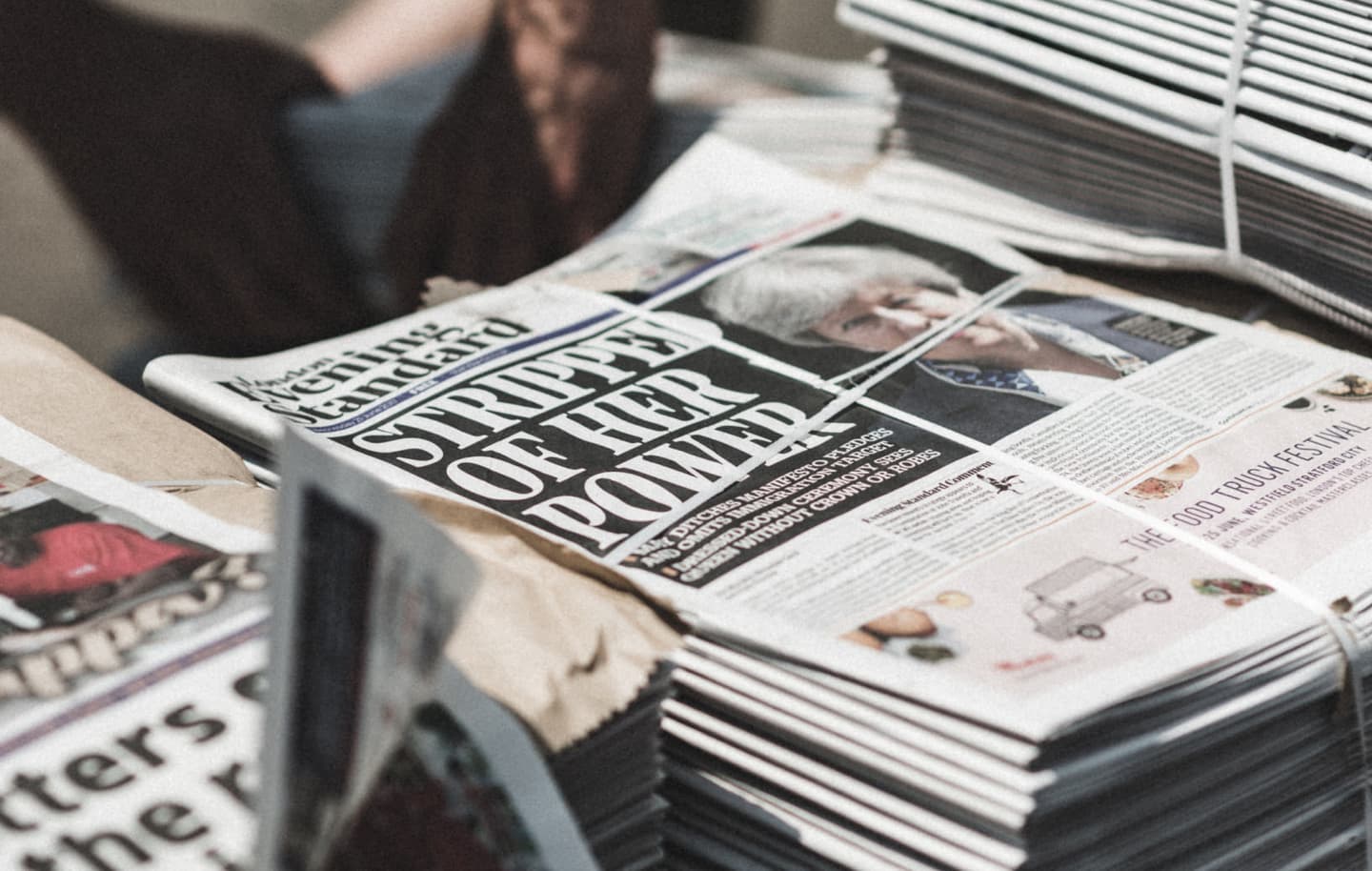 Consolidation driven by platform capabilities
Digital capabilities can be scaled without significant costs or delays, and this will drive consolidation in the media industry. Media companies are undergoing a transformation from brand-centric models to a focus on platforms that can support multiple brands and act as hubs for connecting customers, data, content production and ad capabilities. Successful platforms will prioritize the end-to-end customer experience, from omnichannel, multimodal and personalized content consumption to seamless subscription purchases.
The importance of first-rate customer experiences in the consolidation race is also driving organizational change. Media companies that empower their teams and shift from project focus to product thinking and an agile culture will be in a stronger position to uncover optimal solutions and cater for their customers. Ultimately, the winners will be those who learn the fastest.
As the media sector continues to evolve, how can your business not only survive, but thrive? We are equipped and ready to guide you as you take the next steps on your digital transformation journey.
How Futurice can support your media business
Our focus is on empowering you to integrate data into all your processes, from strategic planning to the lean development and maintenance of scalable, low-cost systems including content distribution platforms. We can also help you introduce new data-enabled business models that enable you to keep up with the fast pace of digitalization in the media sector.
We simplify the complex and co-create new innovations – from strategy, cultural change, brand identity and storytelling to service design and adopting cutting-edge technologies. Combined with the smart use of data, these will enable you to understand your end customers' behavior and harness it as a driver for sales. In ecommerce, we cooperate with our digital sales consultancy Columbia Road.
We help media organizations solve challenges such as
Identifying the most critical development goals

Renewing business processes to support digital transformation and co-creating ecosystems with other industry players

Developing more sustainable operations, business models and services

Using data to improve organizational processes and transparency

Building a future-capable organizational culture that helps attract and retain the necessary talent

Adopting emerging technologies such as big data, virtual reality, AI and machine learning, etc.

Building content distribution models

Engaging customers through personalized services and an improved, more accessible user experience
When getting started, our first steps are to
Identify what your customers really need, not just what they want.

Define what needs to be done to get there.

Use an agile approach to organize a multidisciplinary team with the right competencies.

Combine data and the latest technologies to create the ultimate customer experience, increase operational efficiency and more.

Listen, iterate, develop, repeat.
Get in touch
Join our growing number of satisfied clients—leave your contact information using this form, and our team of experts will reach out to you soon!