Back to Blog
A grand market entrance - how to successfully design an urban mobility ecosystem
Urban mobility has entered a new era of complexity. A convergence of rapid global urbanization, technological advancements, and changing customer expectations is putting the strategic thinking and design processes of urban mobility providers under pressure to evolve.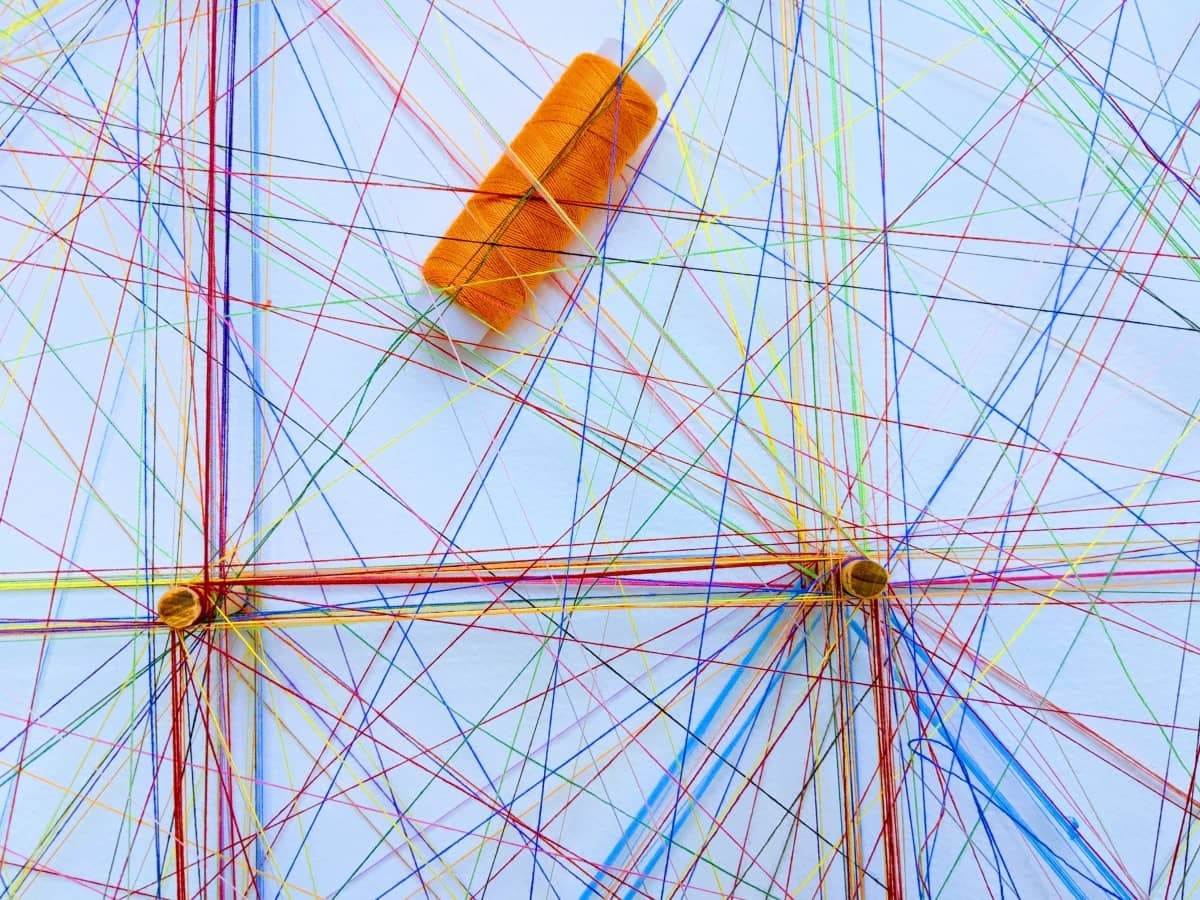 Urban mobility has entered a new era of complexity. A convergence of rapid global urbanization, technological advancements, and changing customer expectations is putting the strategic thinking and design processes of urban mobility providers under pressure to evolve.
What are the key business opportunities and how can companies best address them?
Traditionally, the mobility services offered in an urban environment have been fragmented, offered by a multitude of operators all acting independently in their own silos. For users, this was just the way things are and their expectations were generally limited to the mobility service they were using. Managing the development of services in a framework like this, with its defined roles, is relatively simple.
The current digital economy is an altogether different beast.
Over the last 20 years, the digital economy has disrupted and upended one sector after another. We now use digital services to address our needs in every facet of life. This has had a profound impact on customer expectations. People have grown to expect seamless services that offer them what they need when they need it.
Urban mobility is no exception. People no longer limit their expectations to what a single mobility product or service can offer. Many traditional actors - from automotive companies to public transport providers - are struggling to adapt and are frequently unable to fulfill customer expectations.
The level of service urban mobility customers are demanding can only be delivered by integrated urban mobility ecosystems.
Urban mobility ecosystems offer new opportunities
Data is at the heart of the new opportunities. Mobility systems constantly generate new data. Analysis of the data can uncover new needs for mobility providers to fill. Insight garnered from a thorough analysis of new data streams is pushing mobility providers to rethink their role in the industry, helping them diversify their offering and compete with the new actors.
Data is revolutionising mobility and in their effort to stay relevant in the digital economy, companies have approached this fact in a variety of ways- from creating their own ecosystems to augmenting existing products with new services or connecting individual services in service aggregators.
A number of different types of ecosystems have emerged in the urban mobility market.
Aggregator ecosystem A transactional ecosystem that combines mobility services from different providers to meet known market demands. An aggregator ecosystem offers users the ability to access multiple services. Generally, suppliers pay for the opportunity to participate in the ecosystem and expect to reach a wide range of users. The success of the ecosystems depends on the volume of buyers and sellers as well as how easy the transactions are. Whim and Urbi are examples of this kind of ecosystem.
Innovator ecosystem An innovator ecosystem offers third parties an environment and platform to develop new mobility services to meet customer needs. One of the ecosystem owner's most important roles is controlling access to the ecosystem to ensure the quality of the offered services. Examples of innovator ecosystems include many mobility hubs and city labs in European countries, like Berlin CityLab.
Orchestrator ecosystem In an orchestrator ecosystem, the owner is the orchestrator and determines its strategy as well as direction. The ecosystem offering boundaries are tightly delineated and the orchestrator works with partners to develop integrated solutions that deliver services to customers. Many free services, such as Free Now and Share Now work like this.
All ecosystems are living networks combining multiple actors and, as such, they all have their own benefits and drawbacks. They do have some things common, too. To be successful, they all need to be big enough to attract both service providers and users. And the business attractiveness needs to support sustainable growth.
Approaches to urban mobility ecosystems
In recent years mobility providers have woken up to the opportunities ecosystems offer. They approach the question in a variety of ways, depending on their unique situation. Generally, especially established mobility actors need a lot of external support, from consulting, tech and design agencies, to start building or participating in ecosystems.
The ecosystem actors drive collaboration in the ecosystem. They can be business entities (companies, service providers), public sector stakeholders (governments, international bodies, research institutions, universities), infrastructure owners (cities, network providers), or legislators (countries). They come together with a shared purpose and to explore mutual benefits through ecosystem collaboration.
Building an ecosystem or a service for an external ecosystem requires a multidisciplinary approach to the problem at hand. In both cases, the ecosystem needs to be considered and kept in mind from the very early stages of the process. The ecosystem adds a whole new layer of complexity to service creation.
The complexity arises from the interactions between multiple services. A traditional service is usually created to address a fairly limited set of business and user needs. When the needs reach a sufficient level of scale and complexity, they need to be addressed via an ecosystem, which involves multiple stakeholders working together to deliver value for the customer.
Guiding mobility actors through this process is an important service that agencies can offer to urban mobility actors. In our experiences working with companies entering the ecosystem economy, there are two recurring approaches:
Multiple actors identify an opportunity to create an ecosystem and build an offering from scratch to meet the perceived need.
Various actors already have a good service offering, but it's fragmented and the challenge is to bring the services together into an ecosystem.
From opportunity to ecosystem
The intersection of data, new technologies, and changing customer expectations offers countless new opportunities for innovative mobility services. After identifying a potential opportunity area, the next step is to evaluate it: how big of a challenge are we talking about it and what is the best way to address it? Are there other ecosystems addressing the same problem with low entry barriers? Would it make sense to join an existing ecosystem? If the problem is sufficiently complex and requires an ecosystem to fulfill the need, we need to think about what kind of ecosystem makes sense - aggregator, innovator or orchestrator - and if the business attractiveness is able to support sustainable growth.
If during the exploration phase it becomes apparent that the opportunity is limited enough to be addressed by a single mobility service, it's important to build one that is intelligent and flexible enough to be integrated into an existing or even a future mobility ecosystem.
One example of an opportunity area in urban mobility is the need for "micro" mobility solutions to cover short distances in our cities, for example, "the last mile problem" of getting from public transportation to your final destination. In the urban mobility ecosystem, these needs have been covered by mobility startups like Tier that provide means of transportation that are smartly integrated into a larger mobility ecosystem to cover the last mile. The service is available via apps and the services of public transportation providers.
From service to ecosystem
In some cases, mobility providers have already been building their digital offering for quite some time and have a portfolio of individual services that cover specific needs. BMW, for example, has a number of solutions that support its core mobility offering. Sometimes bringing a set of disparate services together into an ecosystem after they were designed to work in a more stand-alone capacity can be a huge challenge but so is the payoff - both for the service provider and the user.
Individual and individually created services are rarely ecosystem ready. Integration can be costly - both technically and legally. Building your own proprietary ecosystem is an expensive and risky undertaking in and of itself. Careful evaluation of the potential value of the opportunity is vitally important. Sometimes integrating all or part of the company's existing digital service portfolio into an existing ecosystem that guarantees reach and success makes more sense.
Whim is a startup that has really understood the potential of the fragmented urban mobility offering. Whim built an aggregator solution that brings mobility services offered by taxis, public transport and even city bikes into one ecosystem with an affordable subscription model.
Designing resilient mobility ecosystems - the checklist
The ecosystem must be front of mind at all times when designing services for mobility ecosystems, regardless of approach.
Value creation and attractiveness: a successful ecosystem attracts service providers to participate and customers to use. It must offer clear benefits. These may include access to a wide group of customers interested in the integrated offering, service offering reciprocity between the actors, risk mitigation and smaller investments as well as data and expertise sharing between the actors to improve services. The cost structure must be sustainable for the ecosystem to prosper and grow.
User-centricity: for a service to really fulfill user needs in a context as complex as an ecosystem, the user must be at the heart of the creation process from day one. If all stakeholders remember to do this, the result is an ecosystem capable of offering users a convenient and integrated service experience. They will love you for it.
Data utilisation: access to and use of data are vital for understanding and predicting user needs, technological trends and emerging business opportunities. Each element of the ecosystem uses data to feed and enhance the others, creating a symbiotic relationship that heightens the user's experience.
Openness and collaboration: the capacity for openness and networking in an ecosystem increases its business attractiveness by creating mutually beneficial partnerships. Actors can share data for deeper user understanding as well as learn from each other in order to improve the whole ecosystem. Above all, an ecosystem that enables collaboration will result in better service for the customer and bigger profits for the providers.
Adaptability and modularity: ecosystems exist in an environment ruled by technological advances, constantly evolving customer expectations and potentially disruptive business opportunities. Designing the ability to adapt to these changes makes them more resilient and successful.
You would like to dig deeper and learn more about the interplay of data, ecosystems and innovation? Continue to read on our mobility page.
Gianni Cardone

Design Director