Back to Blog
A new age for Nordic manufacturing
The Nordic manufacturing industry will face some serious challenges and stiff competition on the global stage in the coming years. For companies willing to rise up to the challenge, autonomous manufacturing and data hold the keys to boosting competitiveness throughout the sector.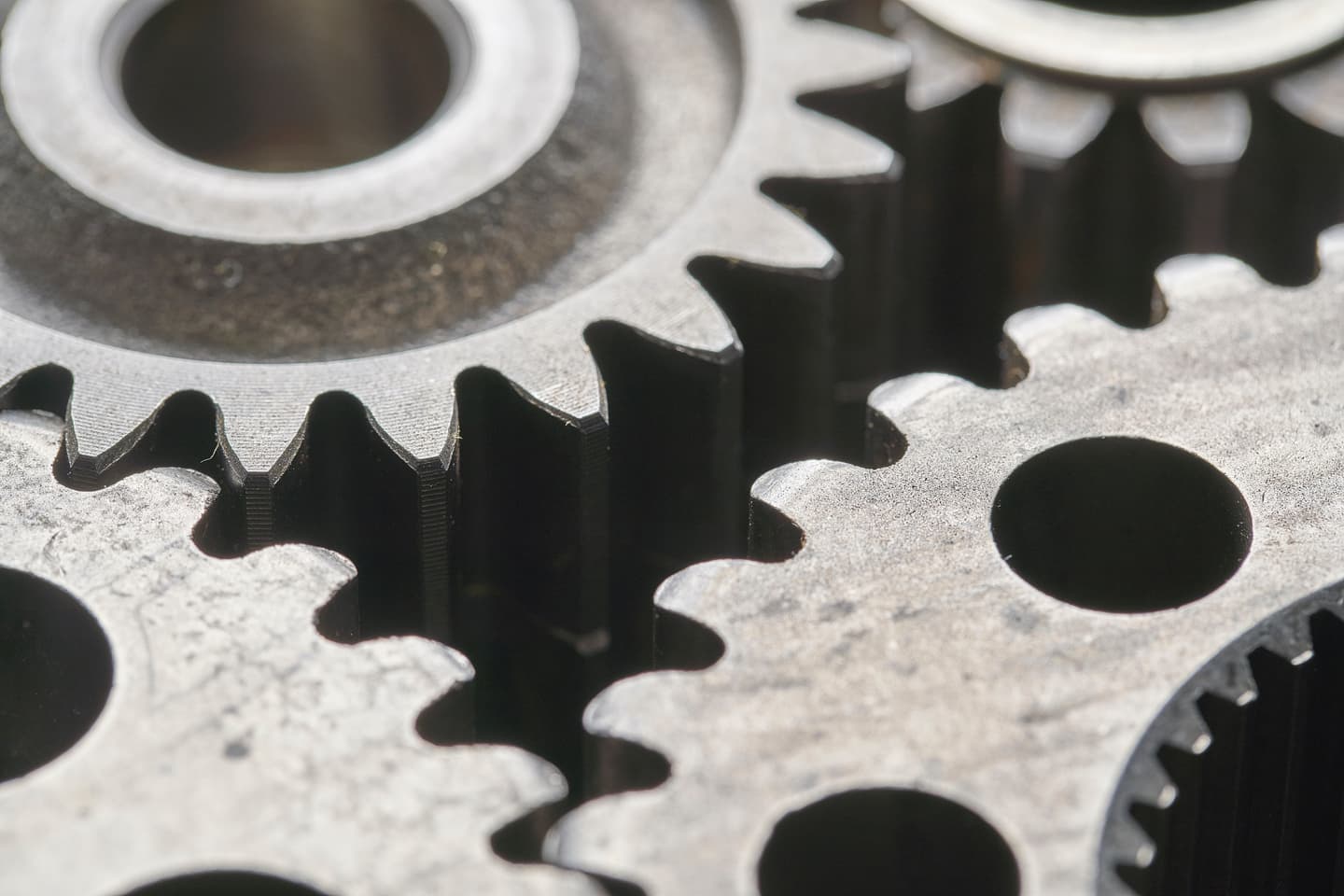 Technological advancements in data, artificial intelligence, machine learning, IoT, 3D printing, artificial and augmented reality, wearables and cobots, as well as many other areas, will have a major business impact and force companies to rethink value chains and business models. At the same time, startups and technology giants alike are always looking for new industries to disrupt, and countries like China that were previously considered mere low-cost hardware suppliers are making a move into data and software.
In ten years' time, we'll be living in a very different world.
To thrive in this new competitive reality, Nordic manufacturing companies must embrace change and, whenever possible, be at the forefront of it.
Manufacturing in the Nordics today
Manufacturing in the Nordic countries has lived through much the same upheaval as in the rest of the developed world. There are over half a million fewer jobs in the manufacturing sector now than there were in 1991. The countries have experienced an average drop of 6 percent in manufacturing's share of employment. A number of factors have contributed, from offshoring to productivity gains.
Still, the sector is an economic powerhouse and crucial for the future of the region. Even after two decades of deindustrialization, it accounts for over 50 percent of the exports from the Nordic countries. Manufacturing also accounts for a good share of all privately funded research and development in the region, from 33 percent in Norway to 77 percent Finland. Annual productivity growth is at a very healthy 3 percent. Manufacturing jobs create support jobs in the service sector, too.
As ar as industries go, manufacturing is hard at work investing in and building the future.
A window of opportunity
The full-on surge of technological disruption we are currently witnessing offers a window of opportunity for the manufacturing sector in the Nordic region. Sensors and IoT are providing real-time data, machine learning and AI exponentially increasing what we can do with that data, and the cloud making our data infrastructure more flexible, robust and available – both physically and financially.
The coming decade will witness an explosion of data beyond anything we can imagine. Combined with advances in software, this explosion will help create new business models, and the whole sector is bound to experience a major redistribution of value from traditional assets towards connected machinery, services and ecosystems.
Many of the pieces needed to improve performance and meet the transformation head-on are in place in Nordic companies, as well as society at large.
Skilled labor: Over the last two decades, the demand for high-skilled labor has grown steadily in the Nordic manufacturing sector, while lower skill-level jobs that don't create as much added value have been largely offshored or outsourced.
Digital skills and infrastructure: Nordic societies are world leaders in both the use of digital technologies and the penetration of digital technologies into almost all areas of life. The fact that these societies offer free public education creates a strong basis for keeping up the required level of expertise.
Research and development: Here, too, Nordic countries are world leaders. Investment in R&D is high in relation to GDP.
Culture and ways of working: Innovation thrives in low hierarchy environments where connections can be freely made. The nature of Nordic societies is reflected in local workplace cultures, providing an important competitive advantage in the future.
A strong ICT sector: Manufacturing needs a strong ICT sector to thrive in the future. In the Nordic countries, the ICT sector is a major employer and value creator.
Make the right moves
The current thinking is that in many Nordic countries, productivity gains from increased digitalization and automation could be as high as 15 percent if the goal is set to the level of the most automated countries.
There are more potential gains to be made after that with new, data-driven business models, production methods and products. Digitalization and especially effective use of data offer a vastly increased ability to meet customer demands. The journey is towards an outcome economy, and changes are needed both in the near and long term.
Source: World Economic Forum, 2015
Data is the key to making the journey from the current state towards services and an outcome economy. Data sits at the core of the strategic goals and activities of the industry.
If the Nordic manufacturing sector plays its cards right, it can continue to be a source of wealth for one of the happiest regions on the planet, and play a major role in the reindustrialization of Europe.
Get started with this checklist
Sharpen your vision: What is the endgame in services that you wish to achieve? And the future-proof service business model that stands out?
Consider the building blocks: What needs to be in place once the vision is realized? Think about ecosystems, data, offerings, capabilities, partners…
Prioritize and place your bets: Which are the building blocks that the business and customers need urgently, which can wait and come later? Which enablers in the backend are critical for delivering any value? Balance feasibility, desirability and viability.
Invest in multifunctional teams: Bring various skill sets together for deeper synergy, more impactful innovation and better quality.
Launch serious, goal-oriented pilots: Work ambitiously and in achievable pieces, iterating hard with customers and with clear KPIs in place on feasibility, viability, desirability, etc.
Create long-term technical enablers: Build your data infrastructure incrementally through business and customer need.
Monetize and create commercial capabilities: Train and incentivize your salespeople and technicians to sell and support new services. Design and test monetization models. Embrace full-scale digital and social sales.
Institutionalize a culture that fosters innovation and is data literate: Is your organization primed to embrace new ways of working and create value? Build culture, leadership and KPIs that nurture and encourage a shift towards service business.
Grow: Go beyond MVPs and pilots. Aim for maximum impact and full-blown attack in the marketplace.
To read more about our thoughts on the future of the industrial sector, please download our newest point of view paper here.
If you'd like to talk about this subject in more detail, please feel free to contact either or both of us. We look forward to hearing from you.
Matti Jylhä

Head of Data, Analytics & AI