Back to Blog
Beating The Roadblocks: Navigating Mobility's Route To Net Zero and Zero Emissions
At the recent Futurice seminar, game-changing developments in the mobility sector were the subject of discussion. The speakers delivered a solutions-oriented blueprint for how the mobility sector can achieve zero-emission mobility through five key aspects that give cause for optimism.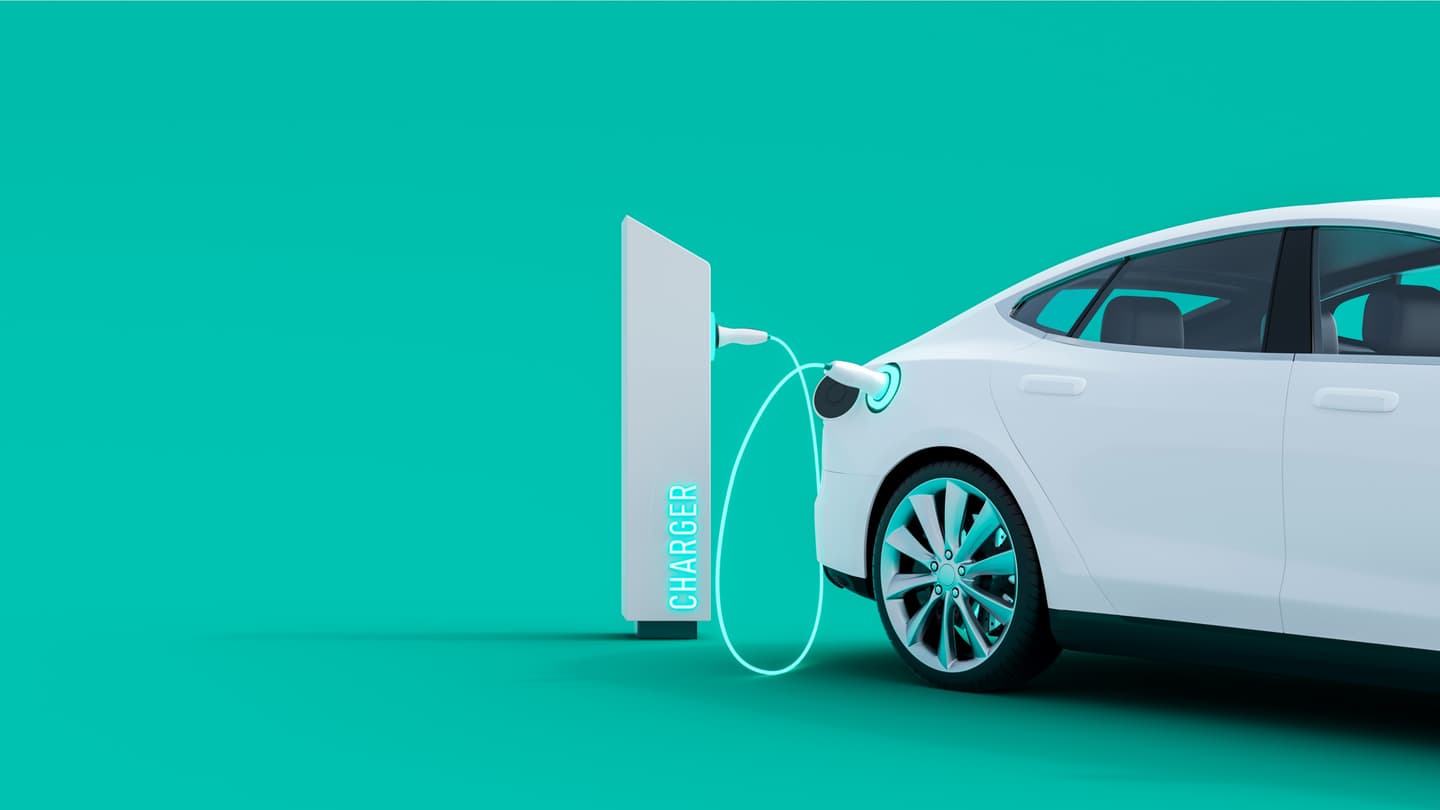 If the headlines around COP26 told us anything, it's that climate change is now at the top of the global agenda, with governments under pressure to take steps right now to bring global warming under control.
With the news agenda understandably dominated by worrying predictions, what's crowded out are the opportunities and innovation gathering pace around the transition towards net zero. Governments may be dragging their collective feet, however, scientists, engineers, technologists and innovators across a wide range of sectors are busy investing heavily in research, ideas, planning, and crucially funds in a net-zero future. What's more, technology and data exist to allow smart solutions to be implemented and their impact assessed much more quickly than at any other time in our history.
This wave of innovation was the subject of a recent Futurice seminar, I hosted, where Claire Miller, Director of Tech and Innovation at Octopus EV, Carlton Cummins, Co-founder and CTO, Aceleron and Ben Lane, co-founder and CTO of Zap Map outlined game-changing developments in the mobility sector.
Rather than dwell on the roadblocks to transition, they delivered a solutions-oriented blueprint for how the industry can achieve zero-emission mobility. Here are five key gear shifts that give cause for optimism.
1. The power of consumer choice
For the first time in the industrial age, there is a realistic alternative fuel for cars. Conversations about electric cars, hybrids, hydrogen fuel cells, mini-nuclear reactors, biofuels and more are all compelling examples of consumers questioning society's everyday addiction to fossil fuels. This new autonomy means people don't have to wait for their governments to act – they can seize the initiative. By feeling more engaged with the carbon zero debate, they can exert direct pressure for change.
The companies that survive the transition away from fossil fuels will be the ones that introduce products and processes that enable consumers to follow their own road map towards a clean energy lifestyle. Rising competition in the European EV market suggests that this trajectory is already underway, with every new EV model seeming to crack a key obstacle to adoption. 2021 was another record-breaker for EV purchases, with the Tesla Model 3 becoming Europe's best-selling car in September. Legacy manufacturers are responding in kind, with Ford planning to increase EV production capacity to 600,000 by 2023.
Read more on the electrification of mobility as a mega-trend
2. Roll-out of the charging infrastructure
Consumers have been reluctant to buy EVs because they are not sure about the charging infrastructure. This issue won't be tackled overnight, but there is a clear understanding of what action is needed. Countries including Netherlands, France and Germany have made good progress – while the UK and Australia are also increasing their investment.
One of the big opportunities will be the installation of charging points where cars are parked for significant periods of time, such as home driveways and recreational areas (sports and entertainment venues etc). This, combined with a shift towards shared charging models, will allow consumers to take advantage of new tariff structures and rewards. It's a massive boost for the EV industry that all new build homes in the UK will have to have charging points from as early as 2022. While concerns remain about the UK's public charging infrastructure, Shell's pledge to install 50,000 street EV charging points by 2025 should go some way to alleviating these.
Some drivers worry it will take ages to recharge their EV battery during holidays and business trips, even with charging points available. But there is also progress here, with batteries coming out in the next year set to charge up to 80% in 30 minutes. In addition, companies like Aceleron Energy are tackling issues around the longevity of batteries and their recycling and reuse.
3. Leveraging the power of data
Data will play a central role in helping consumers and businesses navigate the transition to carbon zero successfully. For example, data analytics can help overcome the real-time, dynamic complexity of transitioning by helping EV customers to navigate new challenges. These could include calculating what proportion of a domestic energy bill to charge to their employer because the company EV is charged at home. Data will also play a key role in payments and routing, thanks to innovative companies such as Zap Map.
At the same time, data-powered insights are already supporting pivotal players in the race towards carbon zero, such as fleet managers – who face the challenge of transitioning to electric fleets while in 5th gear. This shift involves moving towards a mixed fleet: managing multiple fuels and various kinds of vehicles, controlling emissions and dealing with supply shortages and regulatory changes. That's precisely the kind of challenge that the data analytics business can help solve.
4. Teamwork makes the dream work
One of the most exciting and positive aspects of the mobility sector is that companies of all shapes and sizes are willing to put their heads together to problem solve and overcome the barriers to net zero. This collaboration is partly because the market is expanding fast, with plenty of room for different players.
A great example of cooperation in the sector is the Open Charge Alliance, a consortium of public and private EV infrastructure leaders which promotes open standards. Open Standards play a significant role in enabling new and cooperative business models, allowing different technologies to talk to each other with the ultimate aim of providing consumers with a completely seamless experience. For example, ISO15118, which specifies the vehicle to grid communications interface for bidirectional charging/discharging of EVs, has the potential to enable a scenario where an EV driver plugs into a charger, and the driver is automatically charged for the amount they've used without having to do anything.
Design, communications and IT interoperability are areas where companies in the mobility value chain can cooperate to remove barriers and help drive EV take-up.
5. Support from financial institutions
While financial institutions are typically cautious around carbon-neutral plays, Mark Carney's finance coalition, which has $130tn to spend on meeting 2050 net zero targets, is an important boost to the net-zero agenda in mobility and other frontline sectors. All told, 450 banks, insurers and asset managers are involved, a promising development for mobility sector pioneers.
Similarly, BP CEO Bernard Looney has also said investors are warming to his company's game-changing pivot to carbon zero fuels. Another positive sign of investor confidence in the sector is Amazon-backed Rivian's IPO this month, whose (arguably inflated) $100bn debut Nasdaq valuation overtook that of its stakeholder, Ford.
Conclusion: People and companies working together
Tech innovation is key to accelerating EV adoption. But the mobility sector is also working hard to encourage a shift in mindset among its core consumers – encouraging them to embrace the transition at an emotional level. This mindset shift is crucial since many consumers have yet to grasp their role in solving the climate crisis fully.
For those who value car ownership, salary sacrifice schemes like Octopus Energy's Electric Dreams represent an imaginative way to motivate people to use EVs. Meanwhile, VW has helped address the high cost of purchasing a new EV with plans to lease second and third hand EVs, lowering a barrier of entry for first time EV consumers and allowing the manufacturer to keep hold of valuable batteries.
The good news is that Gen Z and millennials don't seem as obsessed with car ownership as previous generations. So there is a real opportunity for the mobility sector to lean into this generational shift and come up with new business models and solutions which balance consumer needs to get from A to B, quickly, conveniently and cheaply, and in a way that safeguards the planet for future generations.
David Mitchell

Managing Director, UK