Back to Blog
Coding School for Futurice children
Every October in Helsinki, schools are out for a week to offer kids a nice break in the middle of the semester. Some families use that week to travel, other kids enjoy their week with grandparents or playing video games without school getting in the way.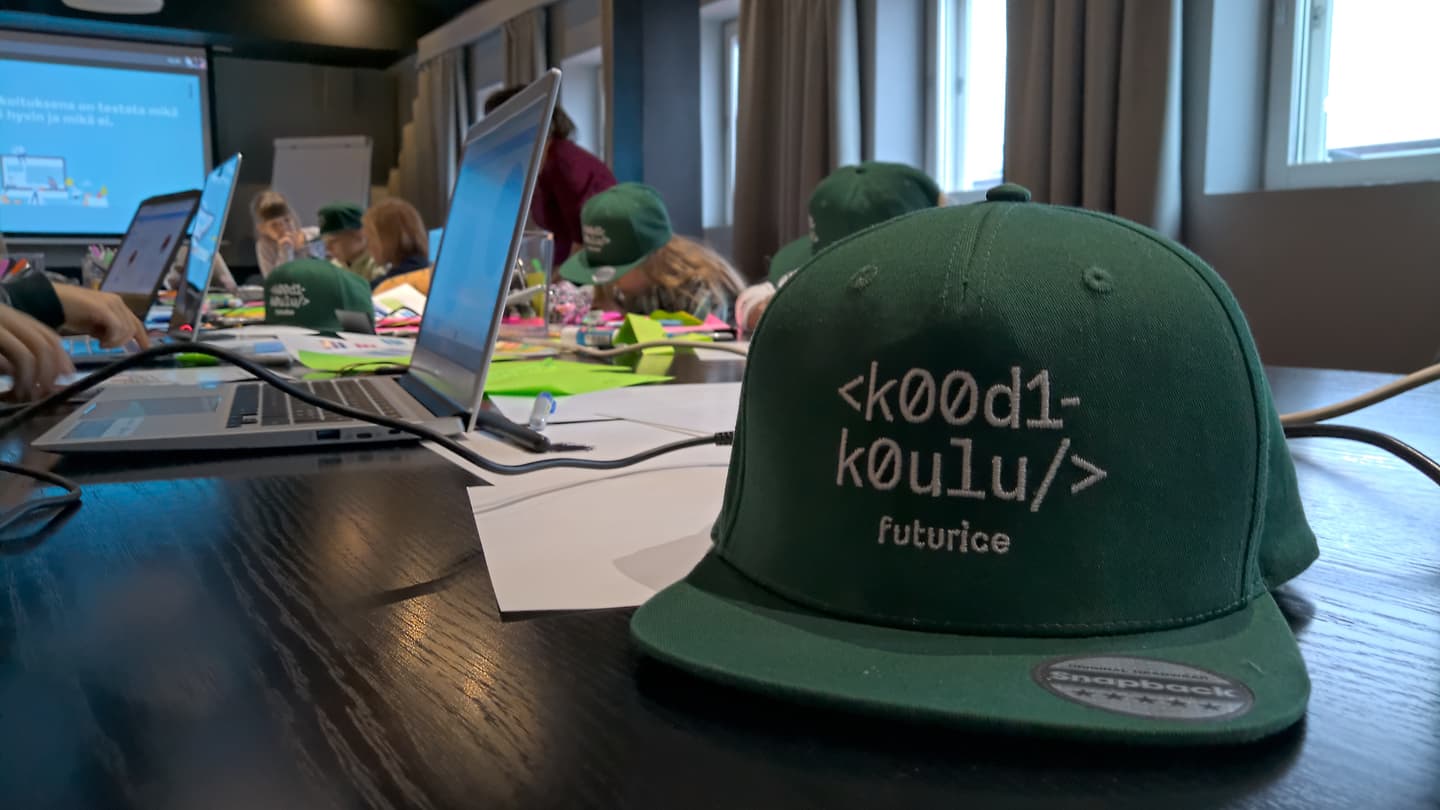 This year we wanted to give the children of our employees something fun and educational to do while allowing their parents to focus on work without having to stress about taking days off or organizing childcare. We have previously organized a summer code school for kids and this year we wanted to do one during the autumn holiday as well. This is a story of that week and those kids.
Our coding school week was structured to provide a well-rounded view of the world of technology. We talked about how computers work and what they are, practised basics of programming, learned about designing and prototyping and built websites. And we had fun, too: we took the kids for a trip to the Finnish Museum of Natural History.
Day 1: What are computers?
Before jumping on to computers, we started the week by getting to know each other and discussing what computers, software and programming are. Children got their first chance to give instructions by directing a human robot navigating in a grid drawn into the floor.
Day 2: Scratch & micro:bit
On the second day, we opened computers and started learning how instructions for computers are actually written. In the morning, we used Scratch to build animations and games with a drag-and-drop interface. One project had players click a pony that's moving around.
In the afternoon, we brought the code into a more tangible form with micro:bit computers that allow you to build software that interacts with a circuit board with lights on it. With these devices, some built rock-paper-scissors games and calculators.
Day 3: Games, 3D printing and Momo the robot
On Wednesday, we took a break from writing code and explored other aspects of technology like games, 3D printing and our own Momo the robot.
In the afternoon we left the office to visit the Finnish Museum of Natural History.
Day 4: Design, prototyping and websites
Design day was built around user-centric UX design and building paper prototypes in teams. We experienced very real-life type situations during the process: we had really clever concepts and detailed prototypes but also small challenges in the larger groups: different opinions about the artistic approach, challenges in the deep organisational hierarchy, misalignment of the vision and large subcontractor costs. These issues will be familiar to many of us adults, too!
In the afternoon, we took what we learned from the morning's design lessons and continued by learning web development with HTML and CSS.
Day 5: Presentations, smileys and feedback
To finish the week, we worked on personal projects for half a day: continuing with Scratch, micro:bit or website development so that everyone had an opportunity to put what they had learned into real, tangible use.
We finished the week in a very Futurice way: with presentations, smileys and a feedback round. Reflecting on what has been done, what was learned and what was fun is the perfect way to finish any project.
Conclusion
As we have written before, combining work and family life as smooth as possible is something that we thrive to make reality.
Coding school combines many things smoothly: it provides our people fun moments when organizing the course, the kids get a memorable week of learning and having fun and their parents have one less thing to stress out about in their daily life.
While a week-long coding school might not be feasible in every company, taking care of employees and making the family life easier is something that everyone can do. Quite often it's the small things that matter the most.
Juha-Matti Santala

Developer Advocate