Back to Blog
Enabling the future of demand response at scale
European energy markets are evolving at a rapid pace, and some of the most impactful new developments in the next five or ten years will revolve around demand response. But there's a lot left to be done in terms of solution architecture and service design before the entire ecosystem is ready.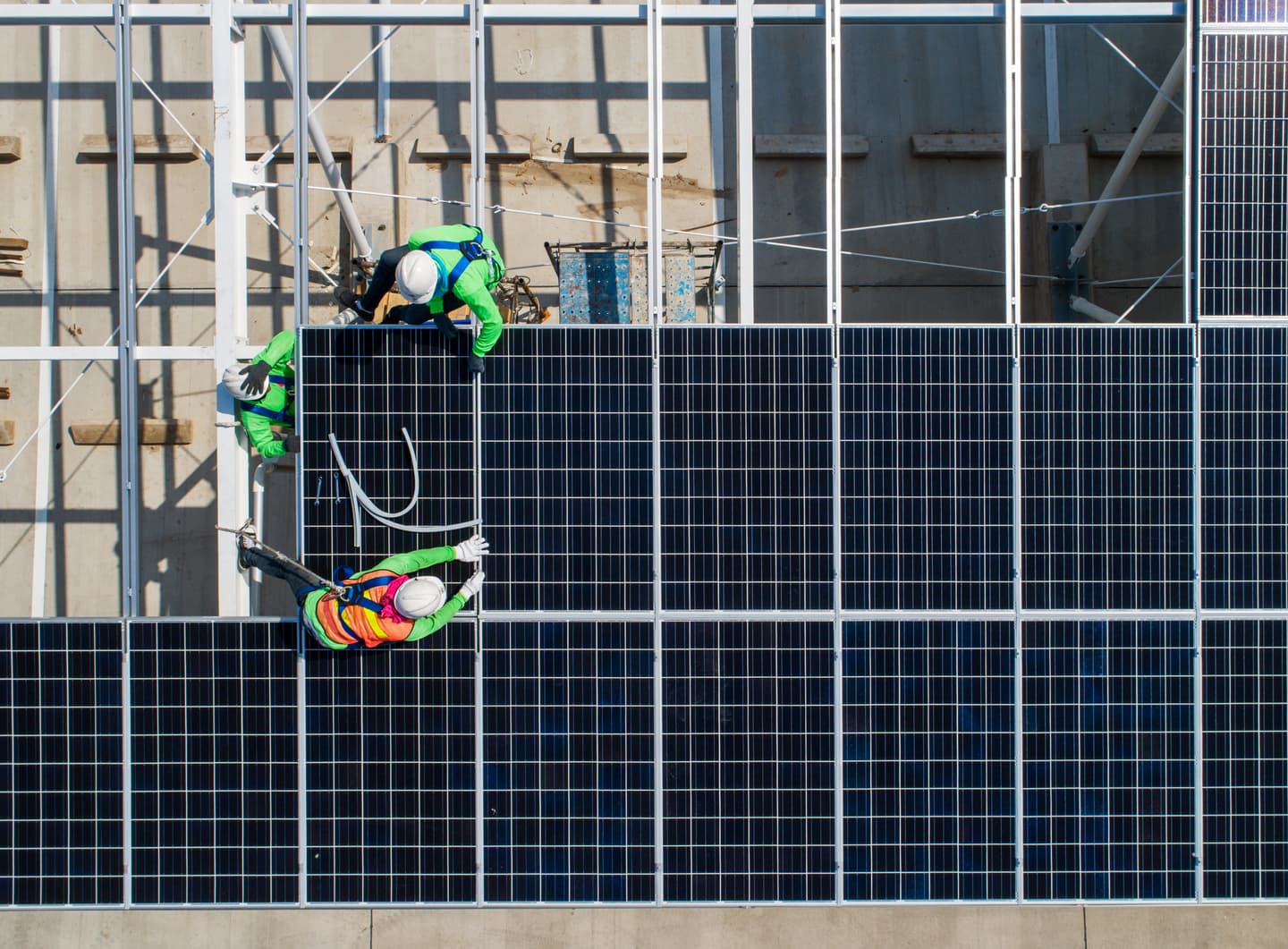 On the EU level – and consequently, in the EU member states – there is a strong push to renew energy markets and develop them into a more environmentally friendly direction. There are plenty of interesting concepts in development, but in all likelihood, the next big thing in the pipeline will be large-scale demand response.
There are two clear reasons for this. First and foremost, implementing demand response at scale will introduce a new dimension into energy markets, and a shift in the operating logic of the value chain. Secondly, that end-to-end shift will ultimately affect millions of consumers and businesses, giving them new kinds of benefits and flexibility in energy use.
Demand response in a nutshell
The principal idea of demand response has been floating around for some time, and it's not particularly complex. By enabling participating users to have their energy use adjusted remotely by the distributor, it makes it easier for power companies to manage their generation capacity when demand is high.
It's a big step forward from previous attempts to steer consumers to time their energy-intensive activities towards low-demand hours with dynamic pricing. With demand response, adjustments are made with minimal user interaction, based on requests from power companies during demand peaks.
This enables energy producers to keep fewer power generation units running during peak hours and reduces their dependence on coal and oil-based reserve power. As a result, energy use becomes more efficient, and the strain on the environment is reduced. End users, in turn, get a corresponding reimbursement in their electricity bill.
Ready to say goodbye to the dumb era?
In the big picture, an individual household is and always will be a small contributor for the purposes of demand response – but if that potential is scaled up, the game changes entirely. Taking demand response beyond individual implementations and harnessing it at scale in the consumer market has been bottlenecked by "dumb" grid infrastructure on the one hand and limited options for storing energy on the other. But as we enter the 2020s, solutions already exist to both of these problems.
First and foremost, smart metering has been growing steadily over the past couple of years. Smart meters will have a substantial role in increasing the flow of data throughout the value chain and enabling new remotely controlled data-reliant services for end-users. In the future, next-generation smart meters with real-time measuring capabilities will take the service potential even further.
Similarly, high-capacity batteries have found their way into many homes thanks to increasing solar panel use. Electric vehicle batteries are expected to become another significant factor in the coming years as the EV market share grows and two-way charging infrastructure becomes more commonplace.
With these prerequisites covered, consumers will have all the tools they need to ride the prosumer wave and become more active participants in the energy ecosystem. All it will take for them is to check one extra box in an agreement with their power company. But in reality, the ability to participate won't be enough to get people to actually do so. To be able to sell energy back to the grid, they'll have to allow a third party to remotely manage their energy use, and prioritize functions like heating, cooling and household appliances.
To many consumers, the mere thought may seem scary, even given the financial incentive. Exactly no one wants to be plagued by blackouts or subjected to unbearably high or low temperatures in their own home. It'll take a lot of effort to successfully turn that discussion around and reassure them that the adjustments are, in fact, prioritized so that they will not affect their quality of life in any way. To a large extent, this will be a communication issue that calls for careful and effective messaging.
Getting the ecosystem in shape
There is also plenty of work to be done to prepare the rest of the energy ecosystem for widespread demand response applications. The road will likely be a bit rocky due to the lack of any standardization in this area, and as a result, EU member states will have to work on their own approaches based on their individual starting points.
In many countries, parts of the core infrastructure already exist or are at least being built. For example, in Finland, a centralized information exchange system known as the Datahub, which will eventually handle all the data and information exchange processes related to demand response, is scheduled for completion in 2022.
Similarly to EU member states, distribution companies are facing a related dilemma as they work out the finer details for adjusting energy use in participating households. Certain guiding principles on matters like communication have been agreed on, but execution remains up in the air. The end result will likely be very heterogeneous on this level, too.
Consider the big picture
While large-scale demand response is still a thing of the future, there are many crucial things for companies in the energy ecosystem to consider already at this stage. The architecture and any technical solutions will have to deliver when coupled with real-world business cases, and account for the needs of all stakeholder groups, from power and distribution companies to consumers. The only way to approach this is to look at the big picture and build everything as a whole, from concept design to execution.
For many distribution companies, the use of cloud is still unexplored territory. But in order to build dependable and resilient production environments for their services, they will eventually have to step out of their comfort zone and embrace scalable cloud services. The same goes for putting their data to use and harnessing AI. Security will also play an equally important role, as the services will need multiple safeguards to mitigate threats and convince end-users to participate.
Make no mistake, tackling demand response is going to be a huge task for the whole energy value chain, and especially distributors. There's too much business to be lost by sitting this one out, so ignoring the challenge is simply not an option. At the same time there's a lot of ground to cover, and a positive and balanced end-to-end outcome depends on people from many different areas of expertise coming together and working seamlessly as a cross-competence team.
We know demand response is going to be a tough nut to crack alone. And that's the thing – companies don't have to do it on their own, because there is help available.
At Futurice, we've worked with all parts of the energy sector value chain in several roles – from concept creation to service design, from cloud architecture to software development, and from data engineering to business consulting. We are happy to help power companies tackle the service and business design challenge, and support distribution companies with everything from technical design and implementations.
To learn more about our energy approach, check out our energy page.
Whatever your part in this, we're eager to help. Let's talk!
Pirja Heiskanen

Director, Data-enabled strategy and operations