Back to Blog
Five things we have done to support mental health in the workplace
Let's face it – mental health at work has been a hot issue lately, even though the topic is still often considered difficult to talk about. At Futurice, we recognize that mental health is connected to all areas of life, including work. This blog post takes a look at the actions we have taken to support our employees' mental well-being in the workplace, to help you reflect on your organization's situation and whether the same approach could help you tackle the same issues.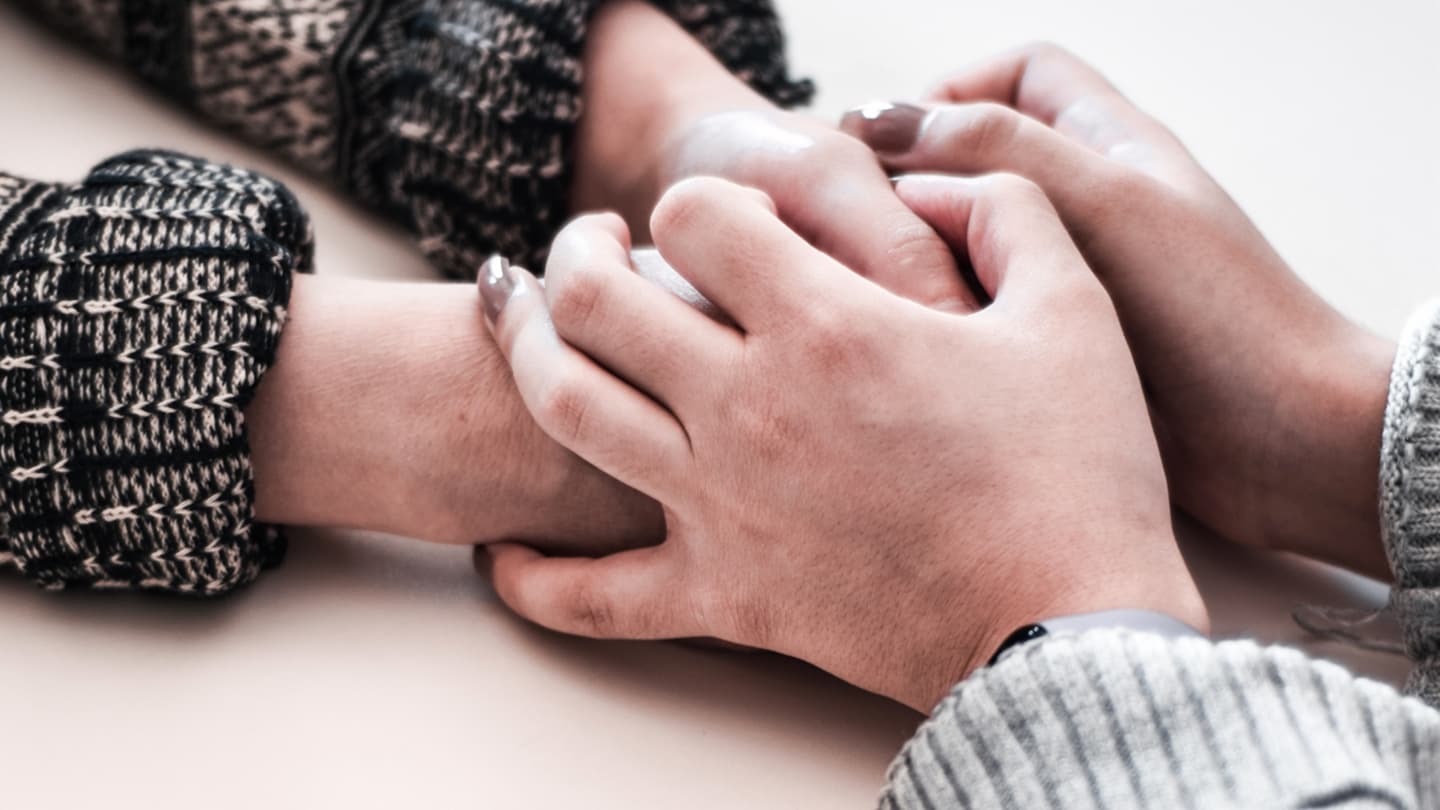 A look at some hard data shows our mental health crisis has reached an alarming level: around one in seven people globally have one or more mental or substance use disorders. In Germany, 27.8% of the adult population is affected by mental health disorders each year, and in Finland – which has the highest estimated incidence of mental disorders in the EU – close to 1 in 5 are affected.
This means that mental health problems occur just as frequently as other common illnesses such as high blood pressure. Between 1999 and 2019, the number of working days lost by employees due to mental health problems more than tripled in Germany. In Finland, the lost productivity added up to an estimated 5.3% of the country's GDP in 2016, much higher than the EU average of 4%.
At the same time, mental disorders remain a taboo. A survey by the German Federal Ministry of Labor shows that only half of people would tell their friends about a diagnosis. Due to Finland's global reputation as the happiest country on earth, young people feel less inclined to speak up about their struggles, and some even feel that their struggles are invalid due to where they live.
At work, 82% of employees diagnosed with mental illness kept their difficulties secret from management, mainly due to fears of a negative impact on their career.
Most mental illnesses go untreated. This is due to several reason, ranging from the feeling of not being entitled to treatment, to the stigmatization of the topic and the fear of negative consequences, as well as inner beliefs – such as seeing asking for help as a sign of weakness.
In Finland, individuals with mental health issues must be able to access treatment within three months of the need for treatment being confirmed. Getting access to therapy in Germany can be a lengthy process: currently, the average waiting time for a therapy spot paid for by the health insurance is 22 weeks – that's five and a half months. The demand for therapy has grown enormously, especially during the pandemic – in some cases there has been a 40% increase in inquiries for practices last year, per the German Psychotherapists' Association.
Shifting attitudes – how to make mental health issues less of a taboo?
The list of eye-opening (and kind of shocking) mental health facts and figures could go on forever. So the question is: is there also good news? Yes, there is!
One positive trend is that today, society promotes conversation about mental health. The Covid-19 pandemic helped destigmatize mental health problems and distress because external circumstances made it more acceptable to talk about problems.
For example, in July 2021, German newspaper Die Zeit published an article in which 38 people, including celebrities such as former Bundesliga coach Ottmar Hitzfeld or star chef Tim Raue, discussed their struggles with mental health. Even internationally recognized athletes like Simone Biles and Naomi Osaka began speaking publicly about their psychological problems. When Biles announced her withdrawal from the Olympic Games on social media, support poured in in the form of hundreds of thousands of likes within just a few hours.
Will this openness also encourage people in other areas of society to talk about their mental health disorders? Investors seem to believe so: in 2021, mental health was the most-funded category for digital health investments according to investment company Rock Health.
Yoga and healthy snacks are not enough
Even though society is slowly acknowledging that mental health challenges are real, we are still having a hard time believing that mental problems also occur at the workplace – in every company, in every team and at every level of the organization. And yes, they really do.
Many organizations still fail to address the issue of mental disorders, offering only band-aid solutions like yoga programs, free meditation and healthy snacks instead of actual treatment. Don't get me wrong – wellness benefits are also important, but not enough on their own. Due to the pressure from Gen Y and Z employees, more progressive companies are now realizing that a foosball table is not enough to retain employees – they also need mental health benefits.
At Futurice, we started asking ourselves how we can take the burden off the shoulders of individuals and be a positive driver of mental health as an employer. We actively chose to make mental health a priority, and took concrete action. In the following, I will summarize our approach and what we've done about the issue so far.
End the stigma by talking about mental health at work
Starting the dialogue: Already during their onboarding period, every new joiner will touch upon the topic of mental health – at the latest when our office managers draw attention to specific support opportunities and mental health benefits at Futurice. We openly recognize that mental health problems occur at our workplace.
Training and education as a further starting point: In April of 2022, we organized a company-wide theme week focusing on mental health. We hired mental health consultancy Shitshow to host two sessions for our employees and discuss what mental health is, what kinds of mental health myths exist, and what work has to do with mental health.
Sharing personal stories and being vulnerable can make a big difference. To actually engage in conversations about your own mental health, you need psychological safety. Every employee at Futurice has a supervisor and a FutuBuddy with whom they have regular personal check-ins. We are aware of the fact that 62% of employees would feel more comfortable talking about their mental health if their managers also spoke openly about it. We encourage each individual – especially those in leadership roles – to be more vulnerable and act as role models on mental health issues, and support them in creating safe spaces where it is easier to share personal matters.
It's a marathon, not a sprint – providing early and constant care
We regularly review the impact of our organizational values, beliefs and policies in order to get an idea of whether they generate a lot of stress or promote healthy collaboration.
Human Care – that's the name of our people team, and our answer to what many other organizations call HR – does its best to improve the working environment also from the point of view of mental health. At the time of writing, one of our internal task forces is working on an early care conversation guide, designed to make it easier and safer to start conversations about mental health at work. Because let's be honest – we're not professionals at this either, and for many of us the topic is still taboo.
As a company dealing with all aspects of data, we naturally also use surveys to track the current well-being trends of our employees – anonymously and with utmost respect towards their privacy, of course. The surveys we conduct are evaluated on a weekly basis and the responses we get are used for further development of our company culture. They provide a great opportunity for us to reflect on our progress as a company promoting mental health. Change doesn't happen overnight – it is a process that requires repeated adjustments over a long period of time.
As a workplace, we also do our best to offer our employees security in the form of financial and job stability, as well as ensuring a collaborative and inclusive work environment.
One size fits no-one: focus on individual mental health support
The need to care for one's own mental health and wellbeing can vary a lot depending on the person. Therefore, we offer our employees access to Auntie, a low-threshold wellbeing service based on conceptualized packages around certain work or life situation related themes – such as sleeplessness or stress, and even more specific scenarios, such as the "Leader in Rough Waters" package. The services are facilitated by an Auntie professional via video connection. Employees can simply book the service if they feel the need to do so, and this will remain anonymous so that Futurice does not find out which employee has used the service.
Our occupational health insurance also covers a wide variety of treatments and therapies. In Germany, for example, we provide occupational health insurance that covers the costs for various therapeutic aids such as medical baths, massages or occupational therapy.
And last but not least, we are currently using our creative muscle to figure out our approach to the future of work – such an evergreen topic in a constantly changing world! There is an increasing demand for flexibility, which also means that work is being individualized to a great degree. One of the many questions we are facing is how to create a secure and connected workplace both online and offline that can be a positive driver for mental health – while at the same time taking into account different individual needs? (Got any ideas? Drop us a line!)
It's a work in progress for sure, but one thing is clear: while we are not there yet, we are well on our way.
What is your company doing to be a positive driver for mental health? I'm always curious to learn about different approaches – please get in touch so we can share and learn from one another!
Désirée Bösemüller

Senior Service Designer