Back to Blog
Futurice Professional Volunteering Bonus extended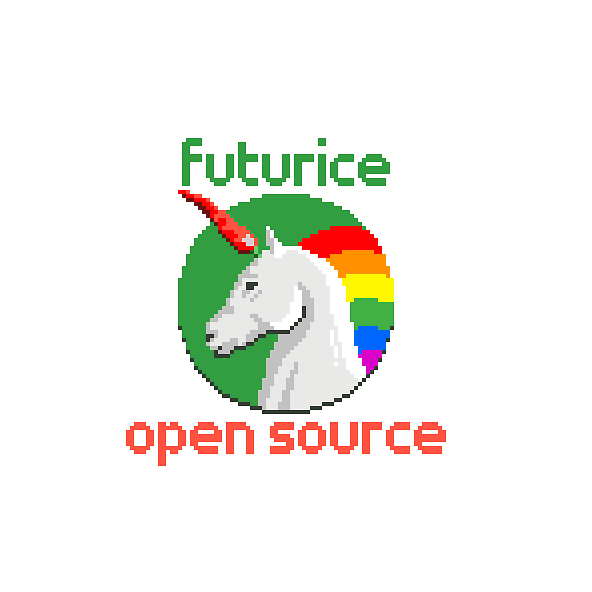 Four years ago me and Matias had about a dozen pints and decided to go against all advice (money is a bad motivator, financial compensation will ruin open source, so on and so forth), and start financially compensating Futurice employees for all free-time open source contributions.
The next day we realised we have absolutely no authority to make such a decision. To our surprise the company went along and Spice Program was born and yes it is a Dune reference.
Spice Program until now
Long story short, employees get a €15 per hour bonus, max 30 hours a month, for any open source contributions they care to report to us. This is no-strings-attached. Ownership remains with the authors. Company makes no calls what people should work on.
Your own Q# project to study quantum programming? Cool. A website with pics of birds riding on sheep? Cool. Sheep riding on birds? Even cooler. Hercule Poirot meets Vikings sensual fan-fiction? Extremely cool. Also hot.
Slap an OSI approved open source license on it and make it available, it's all good.
What's become of this in four years? Quite a lot. Turns out people like money. Maybe even more they like the appreciation that the money is the token of? So it has gotten popular:
This sponsorship has become a cultural element for us, no longer considered merely a program. It's a part of how we operate at Futurice. The benefits in competence development, social impact, and general excitement far outweigh the costs.
Meanwhile open source has permeated our culture. Futurice has been open sourcing software, concepts, tools such as the IoT Service Kit, methodologies like Lean Service Creation, visualisations, and data – everything really that we conceivably can.
So, not bad.
What we haven't done that well is community management. People could do more together – discuss their projects, help each other, join their forces in glorious co-creation for common good. Similarly, encouraging other than developers to embrace open source has not seen enough effort. This is hopefully changing soon for the better, with fresh people and fresh ideas.
Spice Program from now on
One major thing still requires changing. The key purpose of our volunteering bonus is to make use of and develop your professional skills for social impact. For us, open source is always considered social impact, but there are many other ways to achieve that impact.
When a designer helps to create a beautiful web presence for a poor non-profit on an important mission, it should count, even if the graphical assets cannot be properly published as open source.
When an HR specialist helps in organising and running code schools for kids, it should count, even if there are no digital deliverables.
When a business advisory professional teaches principles of lean service creation to an NGO striving to make sure whales don't start smoking, it should count.
So let's fix this.
Starting now we are switching to a professional volunteering bonus. Open source is still fine and encouraged, but it is no longer a requirement. Combining professional skills with social impact is enough. Activities will be reported as earlier. These reports should be considered public.
Let's start with the rationale
It may sound simple, using your professional skills for social impact. It isn't!
Many people wonder whether an activity is applicable. To my experience they most often are, but some rationale and examples may come in handy. So let's take a look how I personally approach this.
I – as we all – have skills that are relevant in the work context and skills that are not.
I can brew a mean honey mead. I can pilot many types of boats, in most weather conditions. I have the explosives training of a combat engineer so I am pretty good at blowing shit up, way less so in putting things back together. I speak fluent cat and crow.
Reads like a bad Tinder profile.
I suppose I could find positive social impact applications. However, these skills are not relevant to me professionally; at least not at Futurice. Hence I would not consider reporting the time spent with them as a professional volunteering bonus contribution.
Then there are the professional skills that I have.
I can do some programming. I know quite a bit about technology in general. If I wasn't allergic to post-it notes I could arrange workshops. I am savvy in information security, especially in the realm of processes and culture. And yeah, sensei-tier MS Paint graphics.
Reads like a good LinkedIn profile.
For these skills, if I can find a good social impact application, I would definitely report the time spent as professional volunteering.
Finally there's a set of skills that might be valuable, but that I do not possess.
Various design disciplines for instance. 3D modelling. Applying machine learning algorithms on real world problems. Giving good presentations or speeches.
Again, insert a good social impact application and show me the money.
Wrapping this mother up with some examples
I was recently asked to enroll to Mothers in Business network mentoring program as a mentor. It's going to be a few meetings here and there on subjects within my professional competence. Mentoring is a great way to learn, also for the mentor. I would report these hours.
I've been previously helping Irti Huumeista ry (Free From Drugs), a nonprofit that does exactly what it sounds like, with their basic IT stuff such as negotiating better contracts with their IT vendors and helping them with their infrastructure and web a bit. I've done the work on my own time and I would report the hours. In the least I have learned what kind of problems organisations face in early stages of digitalisation.
If I was asked to help with a workshop arranged by Open Knowledge Finland – and I would facilitate things there, covered in post-it notes and drowning – I would report those hours. They work for a good cause and the pain would either kill me, or make me stronger.
There was a social media course in Aalto University, where students wrote articles on relevant subjects and "business people" rate their texts. One was on filter bubbles. I was given a text every week, I read it, I gave feedback to the author. Now this is gray area! I am using my professional experience for something that could be perceived as social impact (the education aspect). However. I feel I did not really learn anything valuable while doing this. I read articles all the time. These are not that special. They don't ask for my thoughts upon the subject matter, but just the writing. I did not report these hours. However, if someone else would, I would be perfectly okay with it.
If I was asked to help with an Lean Service Creation workshop arranged by Futurice during a weekend, I would not report those hours. Instead I would consider it work.
This bonus is still for volunteering and saving the world, not work.
So that's it. Excluding the people I've had the privilege to hire and mentor, Spice Program is the most important achievement in my career so far. I look forward to seeing what it will become.
Teemu Turunen

Corporate Hippie