Back to Blog
International work, professional growth & Tampere vibes
Even after a 15-year career in the digital consulting business, I'm still learning new things almost daily. Working in an international environment offers me an opportunity to learn from and enhance my skills with hundreds of inspiring and highly skilled people from all over the world. And I get to live in Tampere!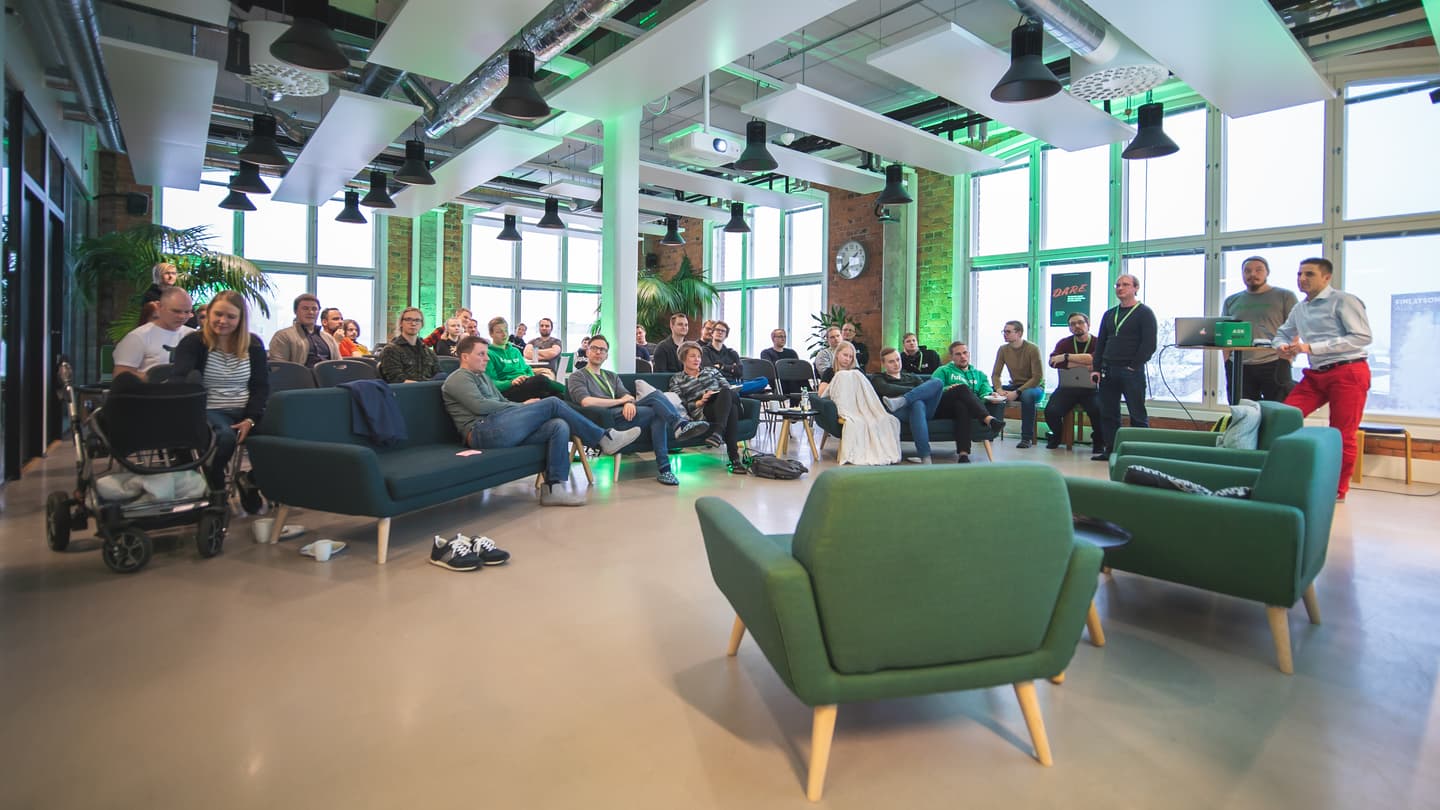 The cross-site team setup is a great way to be part of the international projects but still live in Tampere, a cosy and, by European standards, small city 200 km north of Helsinki. Roughly once a month, we travel to meet the client and the rest of the team. During working hours we are basically online all the time and we have daily video meetings to make sure the whole team is in sync.
Talented coworkers to learn from
The best part, though, is learning from my coworkers. I'm proud to work with such gifted individuals and being part of projects that help clients create something new. The atmosphere at Futurice is great, too. It really feels more than just a place to work. In an internal survey, 94% of respondents considered learning to be one of the most important reasons to come work at Futurice. Working here, you can tell and learning is supported by the company in many ways. The Spice program where you get paid for doing your own personal projects - as long as they are open-sourced - is just one example.
What's so special about Tampere?
I've spent most of my career working with mobile applications. Lately, I've taken the opportunity to conquer the world of web development and generally expand my tech skills and understanding of both our business and that of our clients all over Europe. Futurice works with many global brands. I'm based at the company's Tampere office where we do do a lot of projects that involve close collaboration with our other offices. Currently, I work in a team which includes people from Berlin, Helsinki, and Tampere and we're doing full-stack web development with React and TypeScript, as well as backend with serverless AWS Lambda functions. The client is based in Germany and in the automotive manufacturing business.
I like this town. It's small enough to be manageable and, as I said earlier, cozy, but big enough to offer many of the advantages of living in the city. I really like our office in the centre of the city. We moved into an old industrial building built by Tampella, a now-defunct manufacturer of heavy industrial equipment like paper machines. We moved here roughly three years ago and conquered the prime location on the top floor with windows in three directions over the city and the Tammerkoski rapids. In addition to all the cultural activities and hobby opportunities Tampere offers, our office has a very active social and hobby scene, so I see my colleagues a lot in my free time, too. Personally, I'm into board games and gaming at the office, but there's lots more going on. Clubs for more common hobbies like tennis and floorball meet once a week. We have a hobby tasting club that offers people the opportunity to try out everything from floorball and tennis to DJing and alpine skiing. We have several open positions in the Tampere office and other sites. If you'd like to work with me please check them out from our awesome promise.tammerforce.com page!
Joose Fjällström

Senior Specialist