Back to Blog
Smarter energy grid maintenance and development for a more resilient future
To us, resilience comes from an ability to rethink, retool, and reprioritize on the go in a changing operational environment. Organizations and societies that are able to do this thrive in times of uncertainty. If there's one thing 2020 and Covid-19 have taught us, it's the importance of resilience.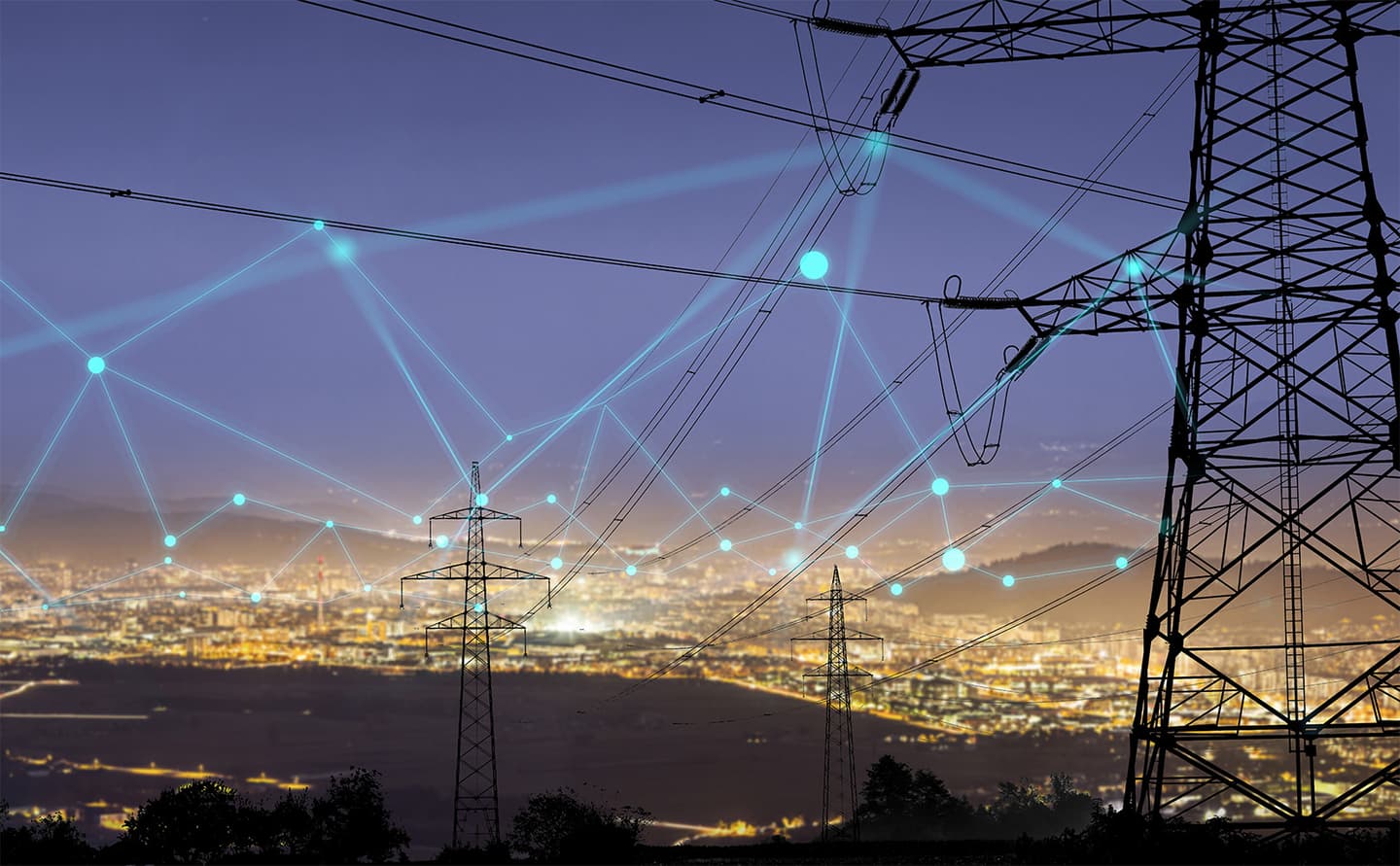 The energy sector has plenty of potential to help build more resilient societies around the world. More efficient grid works and smarter grid technologies are a key element in the transformation of the energy sector. To accomplish this, we have to foster collaboration between grid operators, producers, consumers, and stakeholders from the public sector that are commissioning works.
Increasing demand for and reliance on electricity, as well as the volatility of renewable energy sources like solar and wind, bring with them growing demands for greater flexibility. Industrial users are investing in their own energy production and storage capabilities. Private customers with small solar panel installations are at times producing more energy than they can use. Mobility is becoming more electrified. The switch to renewable sources will introduce a greater need for ways to balance demand and supply.
How, then, should the energy industry cope with the combination of growing demand and increased complexity? With data, better data-informed decision-making, and transparency.
IoT and asset-tracking devices, inspection drones, and other technologies produce a lot of data. Sharing that data with all relevant stakeholders and empowering them to find the correct answers to the right questions will make energy production, storage, and distribution more resilient, flexible, and sustainable. Shared data can be used for simulations that determine ahead of time where energy will be needed and what bottlenecks exist for delivery, for example, in local grids. It can help the energy industry and public administrations make informed decisions about distribution as well as continuous improvement of the energy infrastructure. The investments planned in grid infrastructure over the coming decade are 50 billion euros in Germany alone.
The smarter and more flexible maintenance and development of energy infrastructure is a particularly important – and complex – area. We have tackled it and are continuing to work on it together with our client Schleswig-Holstein Netz AG (SHNG), a grid provider from Northern Germany and part of E.ON SE.
Maintaining and developing grids involves many factors, like authorisation processes, and the availability of staff, spare parts and components. Easy communication and coordination are vital.
The overarching vision is to provide all stakeholders in the building, maintenance, and development of electricity grids with a view on planning, governance, and operation of the grids to make work on grids more efficient and coordinated. This level of transparency would, among other positive impacts, allow for more flexible prioritization in commissioning works by the authorities, and greater awareness among contractors of what works are in the backlog or about to be commissioned, improving the management of all the factors related to grid work.
The approach we are taking is to include all stakeholders and strive to address their needs as well as empower them to collaborate with each other. The SHNG Smart Extranet we are co-creating with our client includes, for example, all key authorities as well as adjacent ones such as traffic and building, and companies involved in e.g. telecommunications and water supply.
Where people working in the field were once reliant on over a dozen different digital tools, we have worked to centralize many of the processes into a single tool. We are also working on reducing the amount of effort and time people in the field need to spend on administrative tasks.
What's the status?
Our work is still in its early stages and we don't yet have enough data points to, for example, run complex simulations. In some parts of the grid, we can't yet tell how much energy was delivered to which node and which sources the energy was coming from. The increasing number of smart meters will fix these shortcomings and provide better insight into the grid. In general, assets in energy grids are getting more and more digital and will produce a lot of new data in the near future. When used correctly, this data can be used to improve not only the energy supply and balance on the grid, but the supply and service the energy sector provides to other industries, like healthcare, public and private mobility, manufacturing and many more.
A culture of sharing data and collaboration between different stakeholders in this area is still a new practice and there's lots of room for improvement. Close collaboration with the public sector and other industries is the key to quickly bridging gaps in supply and building new grids that fulfill changing requirements.
Data and collaboration platforms will link these entities closer together. Services like the SHNG Smart Extranet are just the beginning, but they already serve as a great indication of the vast future opportunities that richer data will bring to the energy industry as a whole.
You want to read more about our energy approach - check out our energy page.
Jan Herrmann

Director Corporate Innovation