Back to Blog
The importance of customer focus
What does genuine customer focus look like, and why does it matter? Aside from improving company performance and client satisfaction, a customer-focused approach can help organizations stay relevant in an increasingly uncertain world.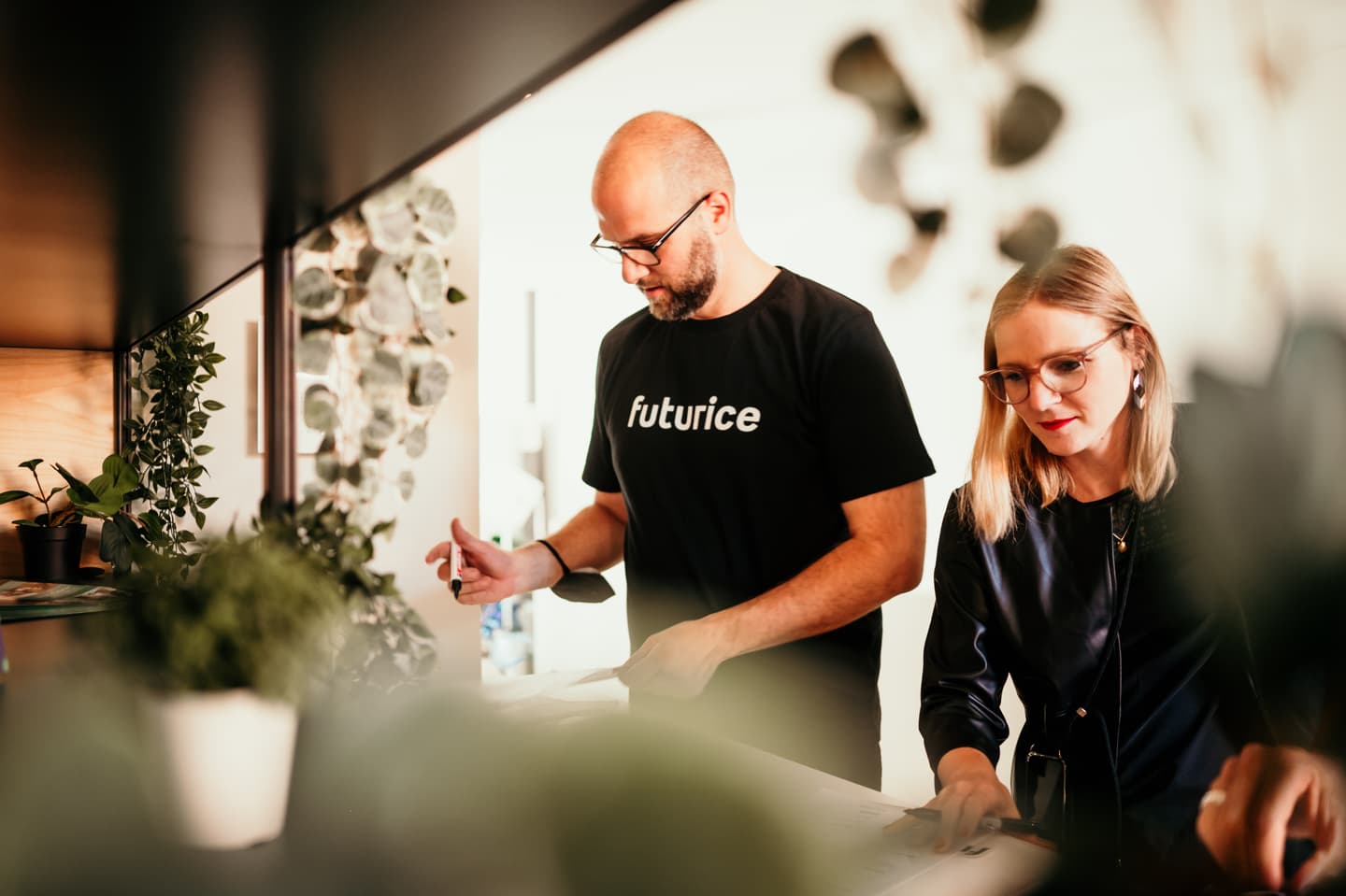 What is customer focus – and why is it so easy to get wrong?
The concept itself is fairly self-explanatory – it's about placing your customers first and building your products and services around their needs. So why do so many organizations pay lip service to customer centricity without realizing that they're falling short? I had a chat with our experts on the impact of customer-centricity here at Futurice Sweden and this is what they had to say.
"Companies often say they're all about their customers – but digging deeper, it's sometimes surprising how little they involve them in product development, or how late in the process they start doing so," explains Sonja Lakner, Managing Director at Futurice Sweden. "It doesn't matter what you assume they want; if you ask them directly, you might uncover something new. It could be something as simple as a multilingual organization with a tool that's only available in one language – this can be avoided if only someone thinks to ask."
Arvid Åström, Futurice Lead Designer, agrees, adding that some companies seem to see their customers as an inconvenience: "Many organizations prioritize internal efficiency over customer satisfaction – they're seeking the easiest or cheapest way to run the business instead of providing value."
Anxiety over customers' reactions is another barrier to involving them when working on a product. Claes Kaarni, Head of Business Development, explains that "It takes guts to get out of your comfort zone and start asking your customers questions. You might be afraid of taking up their time or of raising expectations for a service that might not end up launching. It's important to trust that your customers will understand that the process is in their best interests – or you might end up developing a service that they don't even want to begin with."
How can organizations become more customer focused?
If you want to create something that has value for your customers, the logical place to start, and finish, is with them and their problems. According to Futurice Sweden Business Director Andreas Lindqvist, "We need to zoom in on the customer's problem and see them as collaborators in an iterative process, engaging them from the beginning and constantly coming back to them for input as we work to ensure that the solution meets their needs."
For most organizations, this is more about a change of mindset than adopting specific tools or methods – doing away with old ideas of what it means to be customer focused and having the courage to do things differently. "It's challenging for organizations to change their mindset as they've fallen into this default mode of making their own lives easier at the expense of focusing on their customers' needs. That's a problem we can help them solve," says Arvid.
"Our clients' openness to changing their approach can make or break a project," adds Sonja, "so the earlier we come in, the more impact we can have as a strategic partner throughout the process, as they haven't already over-invested in something that may not be the right solution. Companies need to learn to love the problem and not the solution, otherwise they'll lose sight of their customers' needs. The more fully integrated we are in their team, the more we can support them to keep that focus as it gives us greater visibility over their customers' problems."
There are also often other people within your organization who can help you have a more external point of view – try talking to your customer service team, for example, as they hear directly from customers about their pain points every day. Everything starts with good communication; once you've asked the right questions, you'll be ready to solve the right problems – and then it's time for action.
Customer focus helps to build resiliency
In addition to improving company performance and client satisfaction, a customer-focused approach can help organizations stay relevant in an increasingly uncertain world.
If we look at the companies that have been able to stand their ground through the COVID-19 pandemic and subsequent economic instability, one thing a lot of them have in common is that their customers love their products or services so much that they don't want to live without them. Keeping the focus on your end customer is how you build resiliency, by offering an experience they won't want to part with when things get tough.
In our upcoming free webinar, Transformative digital solutions for impactful client-centric outcomes, we'll dive deeper into the topic of customer focus. If you want to learn more about how your organization can create fast value-add for you customers that positively impact your business outcomes, register here: https://www.bigmarker.com/futurice/transformative-digital-solutions
And as always, feel free to reach out to us to discuss your thoughts.
Andreas Lindqvist

Business Director, Futurice