Back to Case studies
Buchinger Wilhelmi: A digital companion for building a healthy life
We helped Buchinger Wilhelmi extend the guest journey beyond the clinic stay by creating an app that strengthens health and wellbeing through habit-building.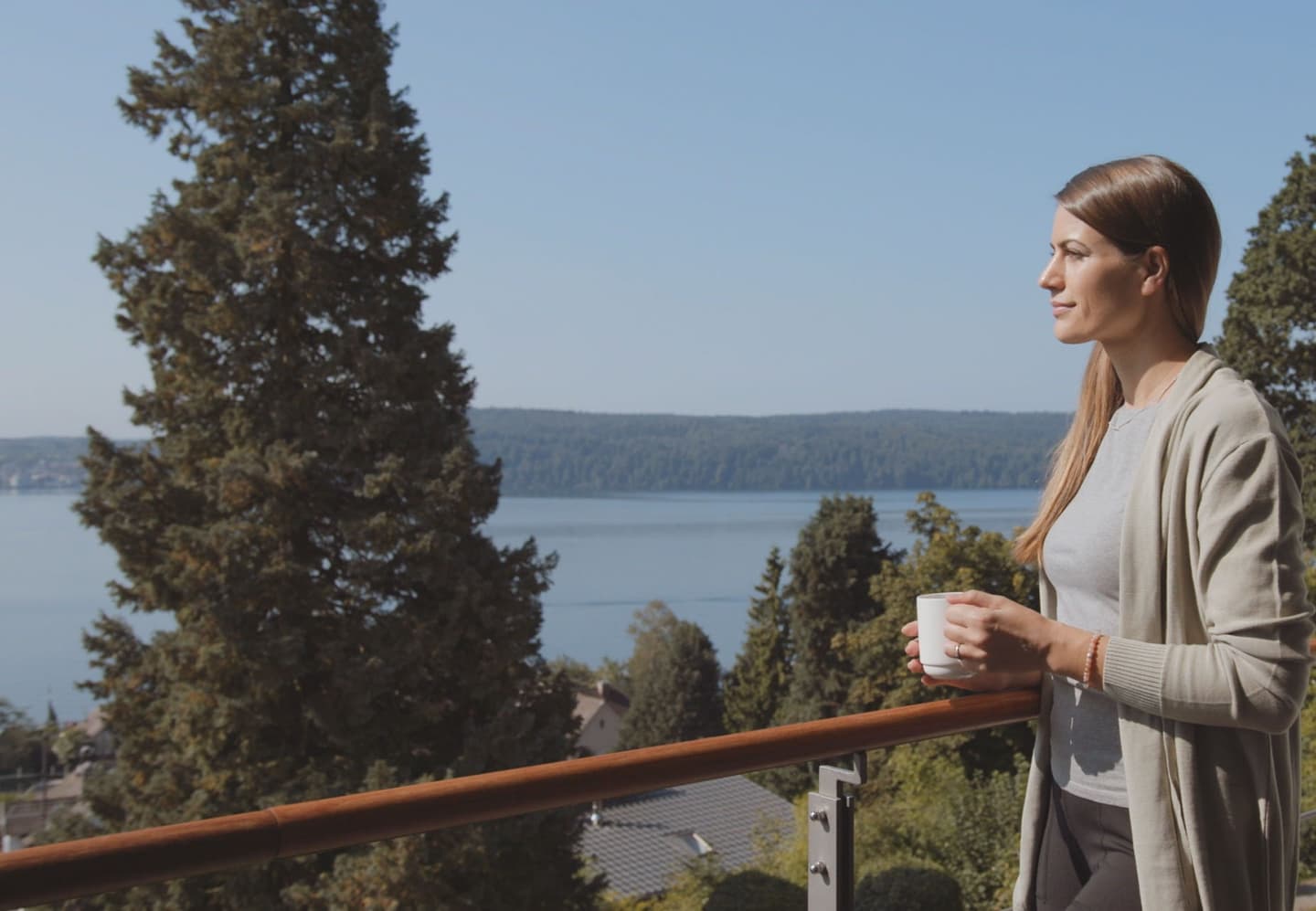 Technologies used
React Native
Expo
TypeScript
AWS Amplify
Buchinger Wilhelmi is the world's leading clinic for therapeutic fasting, integrative medicine and inspiration, based in Überlingen, Germany and Marbella, Spain. In 2020, the clinic came to us with a request. They wanted to strengthen their relationship with guests outside of the time spent at the clinic. Taking into account the users, business needs and goals, we co-created a digital service that focuses on habit-building, which supports guests in leading a healthier and more fulfilling daily life.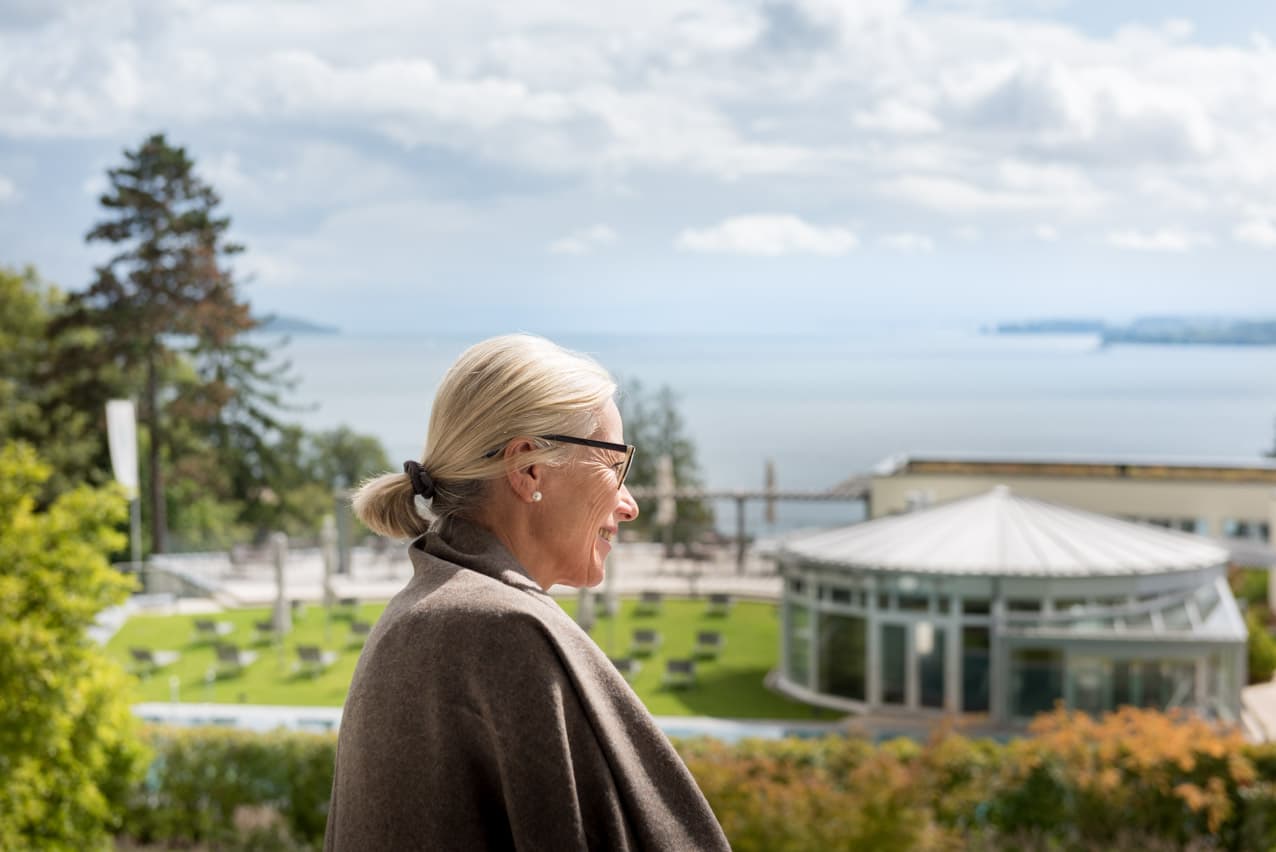 In-depth user research to explore, uncover and address user needs to improve long-term health.

A clear and sustainable vision for the Buchinger Wilhelmi digital strategy.

Breaking high-level ambitions down into a concrete MVP roadmap that reflects the vision.

An innovative habit-building system as the core feature.

A data analysis system for the enhancement of features based on user behavior.
Buchinger Wilhelmi has been a pioneer in improving people's health for over 100 years. They came to us with the desire and ambition to become pioneers in the digital age of health and wellness, too. The challenge was to develop an innovative digital solution. We tackled the challenge within the context of a Service Vision Sprint, which enabled us to build a foundation of research, leading to the identification of user needs, idea/concept development, and vision creation.
In sessions with domain experts, we identified relevant topics within the industry. User needs were identified through trends research and interviews with Buchinger guests.
Unlike traditional development processes, we tested each design in iterative cycles with users and experts. We also investigated and validated different aspects – e.g. core functionality or intuitive usability – through usability testing.
After concluding the usability testing and vision/concept design, we developed a technical minimum viable product (MVP). Built on a foundation of research combined with the iterative nature of our development cycle meant that we were able to better understand the problem, while also minimizing financial risk by trying out more ideas in shorter periods of time.
From a conceptual point of view, we focused on habit-building. The aim was to achieve long-term positive changes for the users. The final value proposition is to help users reflect on their lifestyle, break old habits and build new, healthier ones.
The Futurice team included experts in the fields of Service Design, UX/UI design, behavioral change, product management, mobile development, frontend and backend development.
Our health is one of the most important things we have. The thing is "health" is a multi-faceted concept defined on a highly individual basis. In this age of optimization, eating healthy and exercising are no longer enough. Mental health, creative inspiration and wellness (e.g. fasting) are also essential elements of living a healthy, fulfilling life.
For years, Buchinger Wilhelmi Clinics have been helping people who want to reset and recharge at their clinic. Previously, the engagement was limited to the time that the guests were on the premises. They were unable to support their guests in maintaining healthy habits upon return to their busy daily lives. The Buchinger Wilhelmi app now offers support from Buchinger Wilhelmi for building healthy habits.
The innovative new app not only helps users better follow the fasting process, but also builds habits that support the wellbeing of the body, mind and spirit.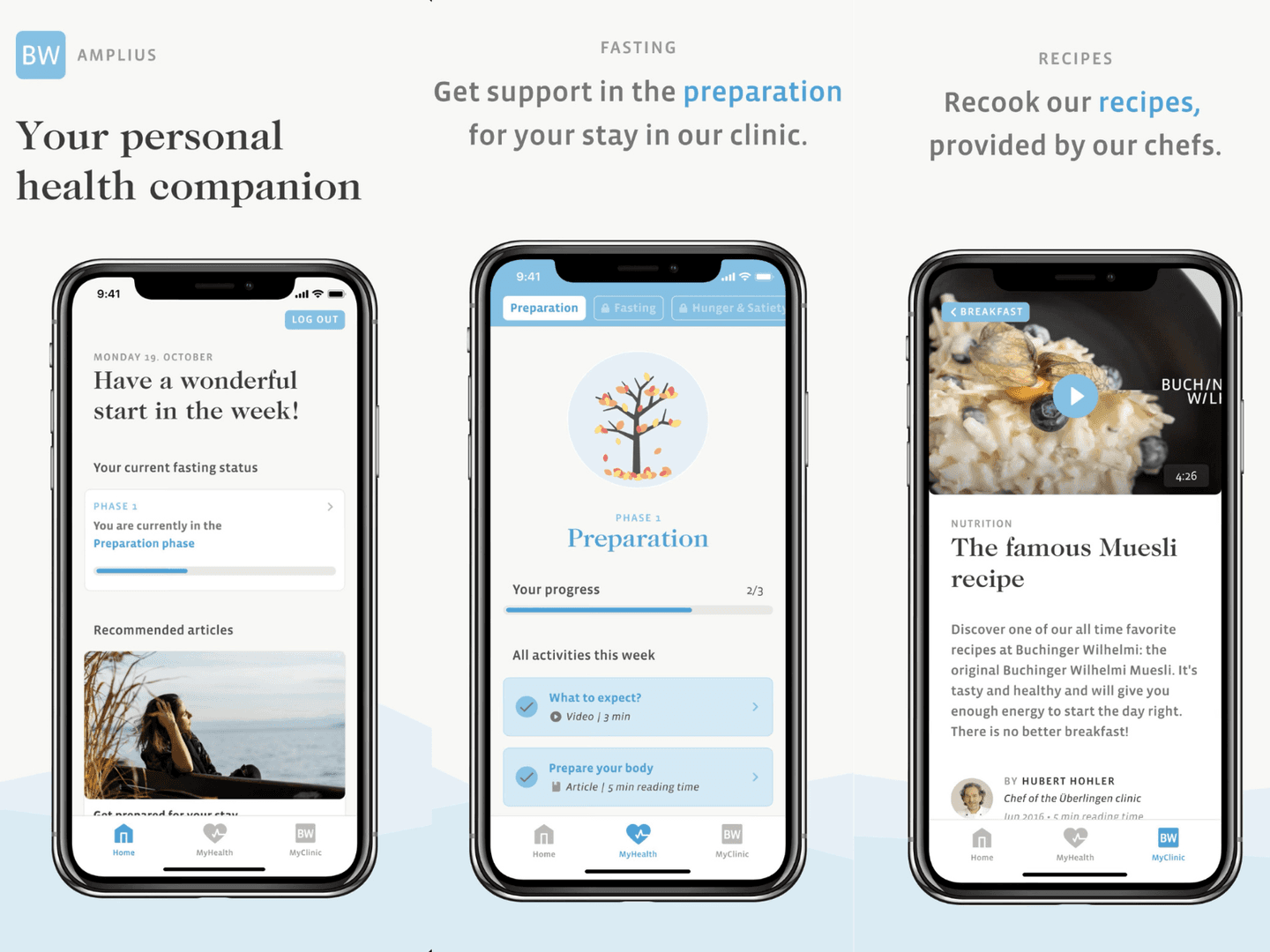 Buchinger Wilhelmi are the world's leading clinics for therapeutic fasting, integrative medicine and inspiration. The clinics are located in Überliegen in Germany and Marbella in Spain.
The basis of the Buchinger Wilhelmi program is fasting according to the founder of the clinic, Dr. Otto Buchinger (1878 - 1966). This method has been continuously developed over three generations and in partnership with university research centers. Their offer is aimed at maintaining, promoting and restoring health.
In doing so, we follow a holistic approach that understands body, mind and spirit as one unit in the healing and growth process. Therapeutic fasting and personal medical care are at the center of this approach. Conscious nutrition, physical fitness as well as spiritual inspiration complement our offer and contribute as much to the regeneration of body and mind as physical treatments and exercise in nature.
Get in touch
Wherever you are on your innovation journey, our services and experts can help you along the way.