Back to Case studies
Fastems: Closer to the customer with cloud and value-driven services
How to create more customer value and new business in the manufacturing industry? Fastems, the world-leading supplier of CNC automation solutions, decided to take its services and skillset to the next level. Together, we co-created a new client-oriented service for Fastems, carried out its cloud transformation, introduced its team to agile ways of working, and helped the company build a new business case.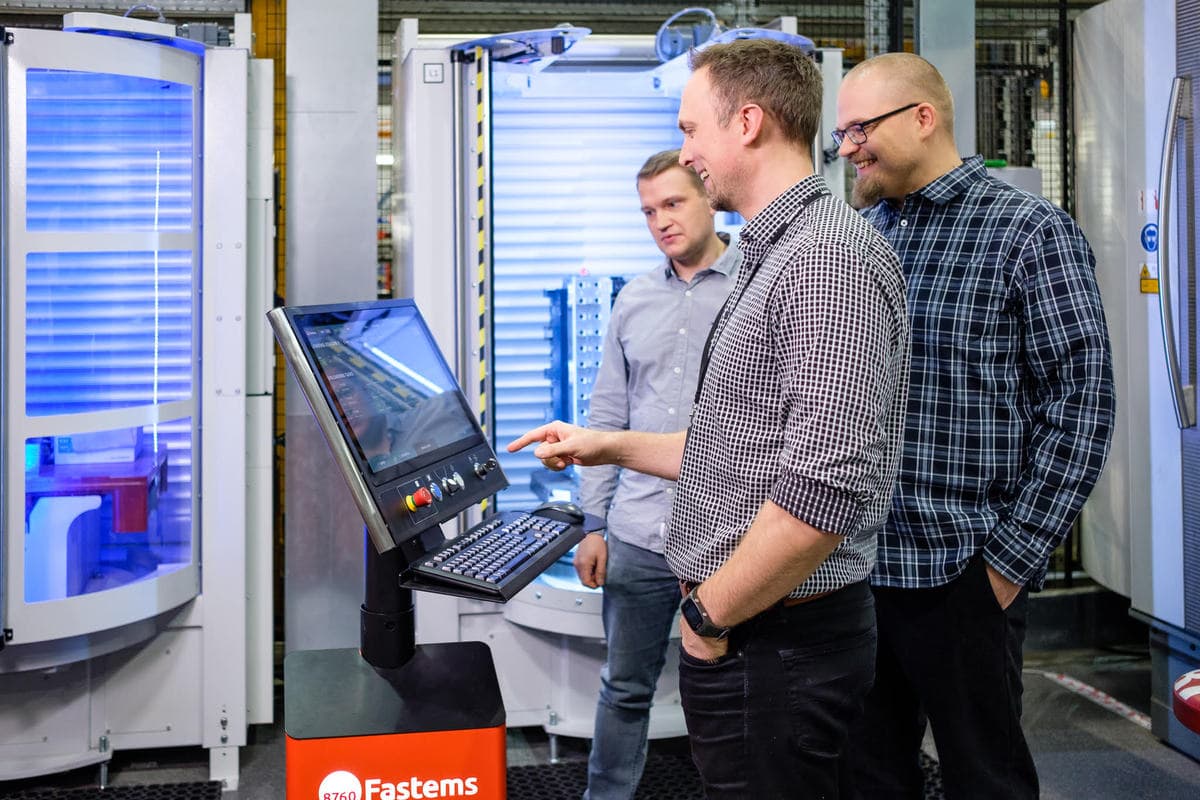 In the midst of rapid change in both technologies and markets, Fastems is constantly on the lookout for new possibilities to help manufacturers make the most of their machinery during the 8,760 hours in each year. To achieve this, Fastems wanted to:
gain a clearer picture of its customers' core challenges and how to answer them
establish the IT environment necessary to do so
strengthen its in-house IT capabilities in continuous development
identify and build an innovative new business case.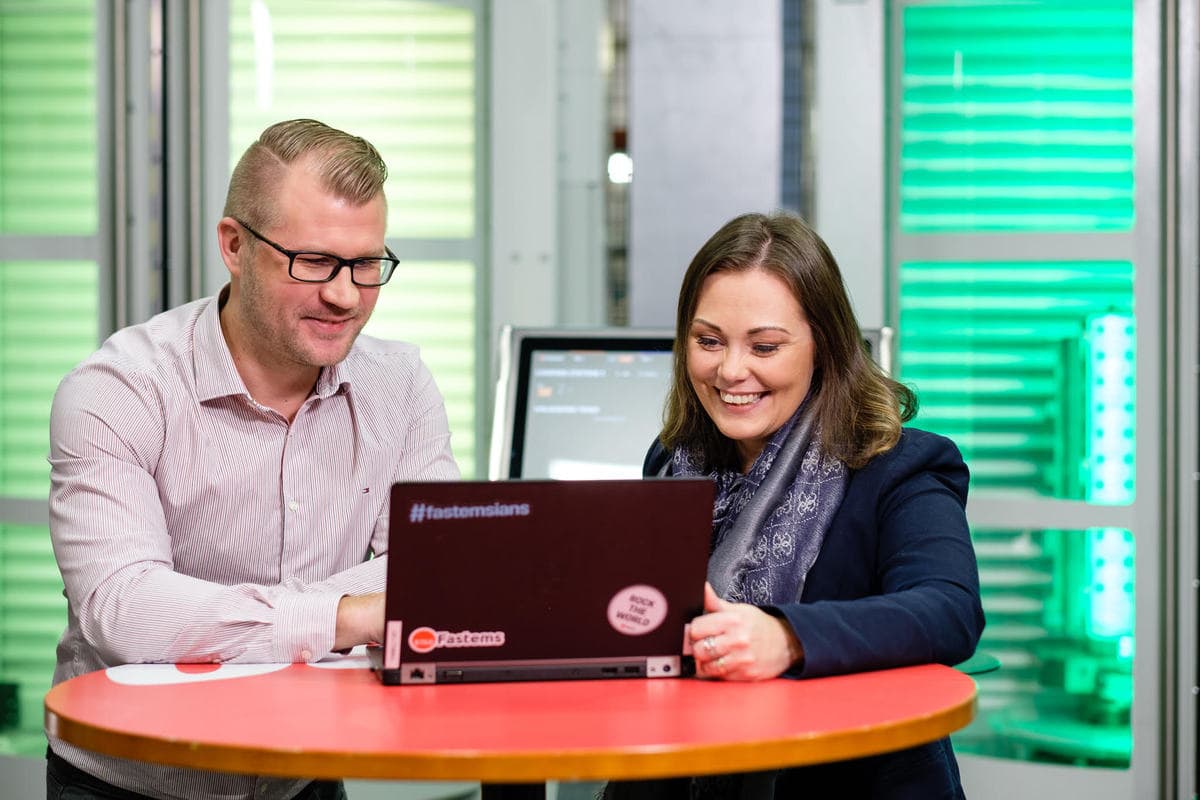 A concrete learning experience and a starting point for an agile service business, myFastems.

Improved competitivity and adaptability with an upskilled team and modern cloud technologies.

Creating a culture that motivates people and attracts the top talent.
Our work started with a service vision sprint, ensuring that the right questions were being asked to solve real problems in the industry. We interviewed both Fastems' key persons and customers to understand their needs and challenges, while simultaneously choosing the most suitable technologies to respond to them. In the interviews, we concentrated more on functionalities than the technologies themselves. One of the key points was to find out if the Fastems' clients would be willing to share their data – in the manufacturing industry, IT systems often run on local servers due to the security risks involved in connecting outside the facilities. At the same time, we also analyzed Fastems' IT infrastructure.
As a result of the service vision sprint, we were able to define the most critical customer challenge and the first service prototype: with the upcoming myFastems service, Fastems' customers would be able to see the state of their own production from anywhere, and on any device.
Next, we started to develop the Azure cloud infrastructure. Step by step, we implemented the new features and developed a dashboard to help visualize production data clearly. An incident handling feature was also included so that production faults can be seen at a glance, and error tickets are easy to create. Mobile responsive design was chosen for the service, as it best supports the various use cases. The Azure IoT hub is used to collect data, and the cloud service consists of different functions without using an individual application or monolithic interface. The APIs and the business logic of the application for the front end are also Azure functions. This makes the cloud architecture scalable, fast, and energy-efficient: when a specific function isn't used, the system doesn't use any resources. The front end was built with the Angular framework.
The Fastems team has since taken over ownership of all further cloud and service development. We ensured that modern agile ways of working are being applied by having our scrum master facilitate the team from the beginning. At first, the team used a combination of Kanban and agile Scrum frameworks, but later switched to pure Scrum – when the team was still relatively small, Scrum would have been unnecessary complex. We also noted that Scrum delivered more structurality, transparency and predictability as the team grew.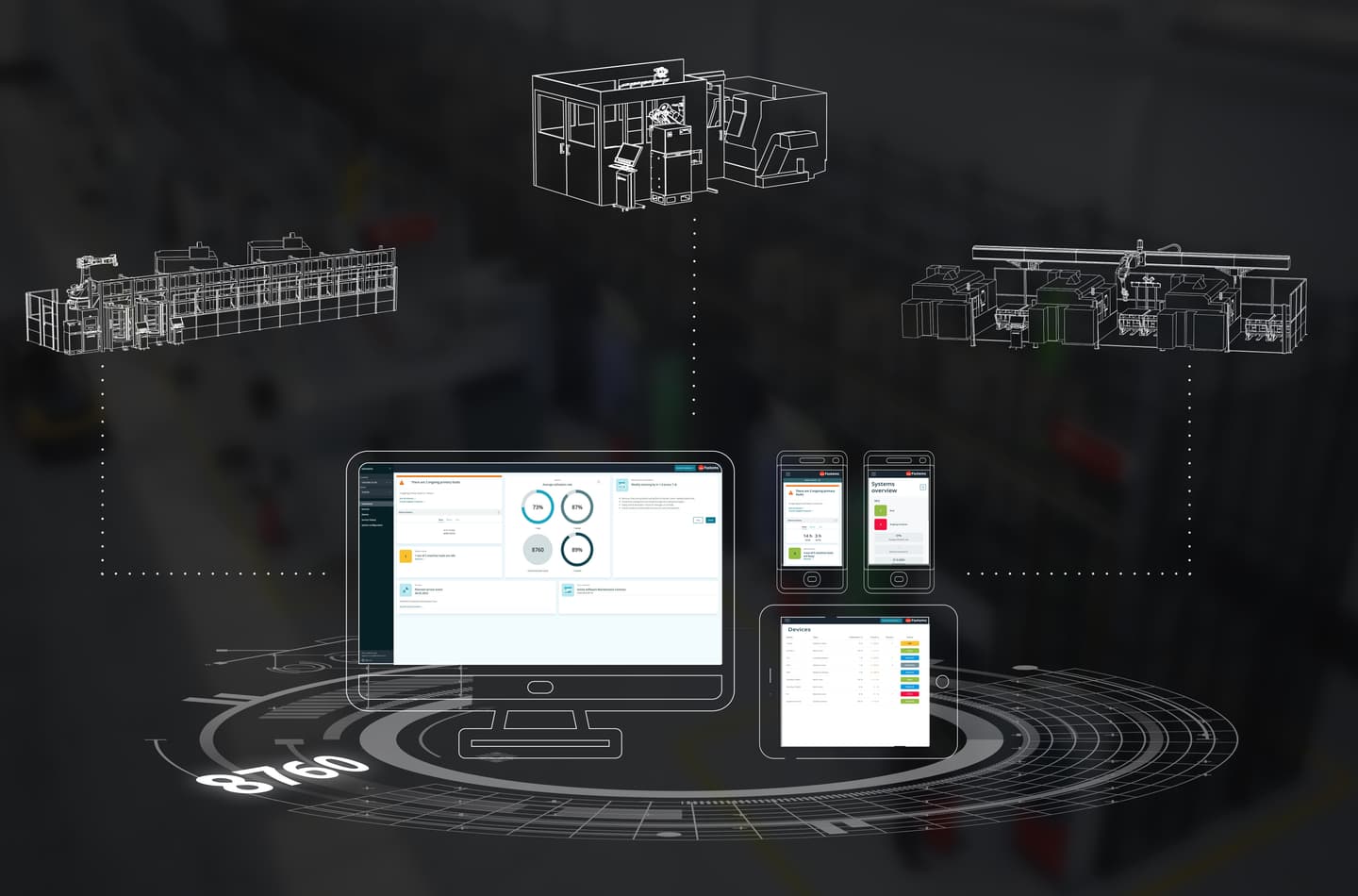 With the new technologies and skills in both agile service design and cloud development, Fastems can deliver pioneering services in the CNC automation industry. At its core, the process was a concrete learning experience in transforming from product-centricity to service business. From the beginning, we actively listened to and involved Fastems customers. The project also helps Fastems identify new potential customers.
A sold product is a one-time deal, but a contract is a long-term partnership. As Fastems rapidly co-develops new digital services with its customers, the company helps them meet real needs, making its customer relationships deeper and more meaningful. Our lean development methods also reduce business risks and help respond to rapid changes – when you test first and either succeed or fail, it's much easier to avoid spending vast amounts of time, money, energy, or other resources in doing something that the customers don't really need. It's a win-win for all parties, not to mention the environment.
Agile ways of working also serve to make people more motivated: it's all about learning and growth as individuals and teams. The product owners at Fastems now have clear roadmaps to help them plan ahead. In addition, they support the Fastems company culture, helping attract top talent in both service design and IT, as well as stand out from the competition.
Fastems is the leading supplier of flexible CNC automation solutions for high-mix, low-volume batch manufacturing. The company's mission is to help metalworking manufacturers improve their productivity and profitability and in that way, build competitive and sustainable manufacturing.
Get in touch
Maija Wirlander

Project lead
Get in touch
Wherever you are on your digital journey, our services and experts can help you along the way. Let's get talking!