Back to Case studies
Steveco: BI data platform for smarter port operations
We helped Steveco, the largest full-service port logistics company in Finland, optimize its operations by creating a modern BI data platform and reporting system that meets both business and user needs. Smarter Port Operations with Data.
To manage and develop its stevedoring, cargo handling and transporting services efficiently, Steveco needs accessible and up-to-date information covering and combining assets, logistics and financials. Its legacy BI system had become outdated in terms of technology and usability: only a few people had access to the data, gathering the required information was difficult, reports had to be produced manually, and the system was reaching the end of its lifecycle. As the data couldn't be used systematically, its potential was lost. Managing the legacy system was expensive, too. Three goals were set: to create a scalable, secure, and well-documented cloud data platform that provides coherent and uniform data to all users; to enable the users to create the business reports themselves; and to provide users with the first reports to let them explore new possibilities.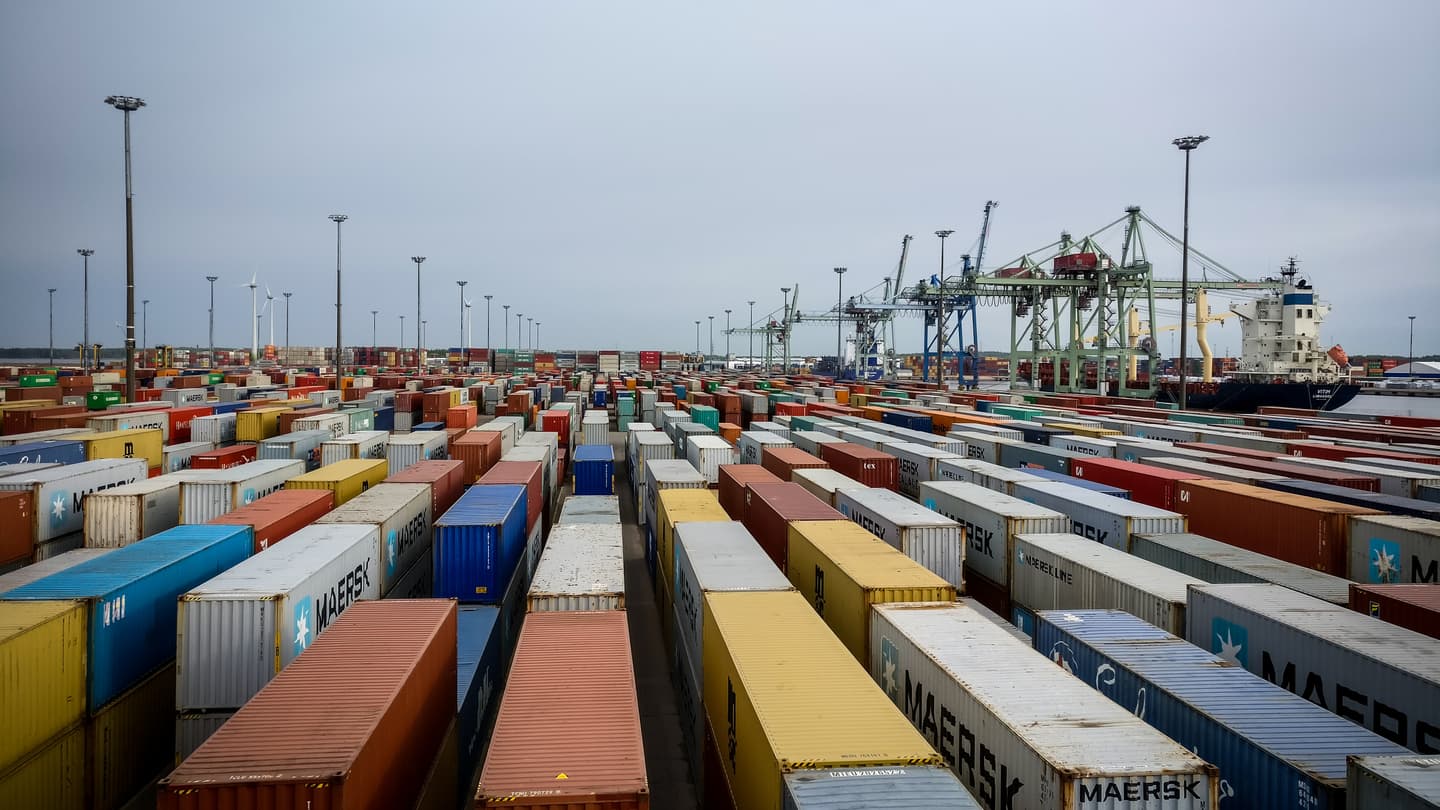 A comprehensive delivery with a business- and user-driven approach: cost-effective and secure data platform that helps make the right decisions.

A smooth cloud transition and independence in further development: familiar technologies were used.

Continuous savings in time and money: no manual work, less system-related costs.
To ensure the right starting point for the system overhaul – i.e. meeting business and user needs – we first ran a data sprint with Stevecos' business owners and IT specialists. The aim was to form an understanding of the current state of the organization's data and analytics landscape and then define the target state as well as the concrete steps needed to get there. The data sprint was crucial to ensure we focus on technical solutions that push the business agenda forward.
As an outcome of the sprint, we defined the goals, calculated the Return-on-Investment (ROI), and created the roadmap as well as the technical plan for the implementation. Together with Futurice Family company Meltlake, we built a serverless Azure cloud-based data platform and the data warehouse solution containing the data models. An important technical aspect in the implementation was to ensure that all the Stevecos' IT systems would work fluently with the new platform, whether they are located at the local server rooms or on the cloud. Demo sessions among the development team were held every other week, ensuring the right direction and knowledge sharing early on in the project. We created a Thinnest Viable Platform (TVP) that includes all the critical functions initially needed. To make the cloud transformation and further development as smooth as possible for Stevecos' developers, we used technologies that were familiar to them, such as dimensional Kimball data modeling and SQL-based transformations as well as a low-code approach utilizing ELT solution with Azure Data Factory. The data monitoring features were developed to be integrated into Microsoft Teams.
We also designed report layouts in a user-centric way, making sure information is presented in a clear and useful format to support the users in decision-making. We provided the first reports as an example.
The business- and user-driven development process ensures the new data platform helps Steveco manage its operations more efficiently. The business owners now receive clear reports and valuable insight that help them make decisions – and they can also tailor new reports themselves. Since producing the reports requires no manual work, Stevecos' IT and financial staff can concentrate on their core work. This means savings in time and money, improved results and a more meaningful work experience.
By using a cloud environment, Steveco pays only for the data resources it needs, generating significant savings in system infrastructure, maintenance, and licensing costs. The scalable platform supports modern agile development methods that help ensure future needs are met cost-efficiently, step by step, and without major capital investments. System maintenance is mostly handled by the cloud provider and the creation of the BI reports is no longer in the hands of a few people. The Azure cloud platform offers better and more cost-effective security features. By using technologies familiar to Steveco, we made sure they can develop the platform independently in the future.
Steveco Oy is the largest full-service logistics company in Finland. It offers comprehensive services to handle customers' logistic needs quickly and efficiently. Steveco's subsidiaries are Oy Saimaa Terminals Ab and Suomen Satamatekniikka Oy. In 2021, the group employed ca. 837 people and its revenue was €144.4m.
Want to know more about this?
Get in touch
Wherever you are on your innovation journey, our services and experts can help you along the way.