Back to Case studies
Wärtsilä: Enabling global digital transformation through micro-learning
When it comes to transforming to a smart technology company and ensuring that 18,000 employees have the up-to-date digital skills and knowledge they need to help the company innovate is a significant challenge. The specialised and technical nature of Wärtsilä's work and the pace of development within the business means that any learning solution needs to be specifically tailored to the company's and employees' environment.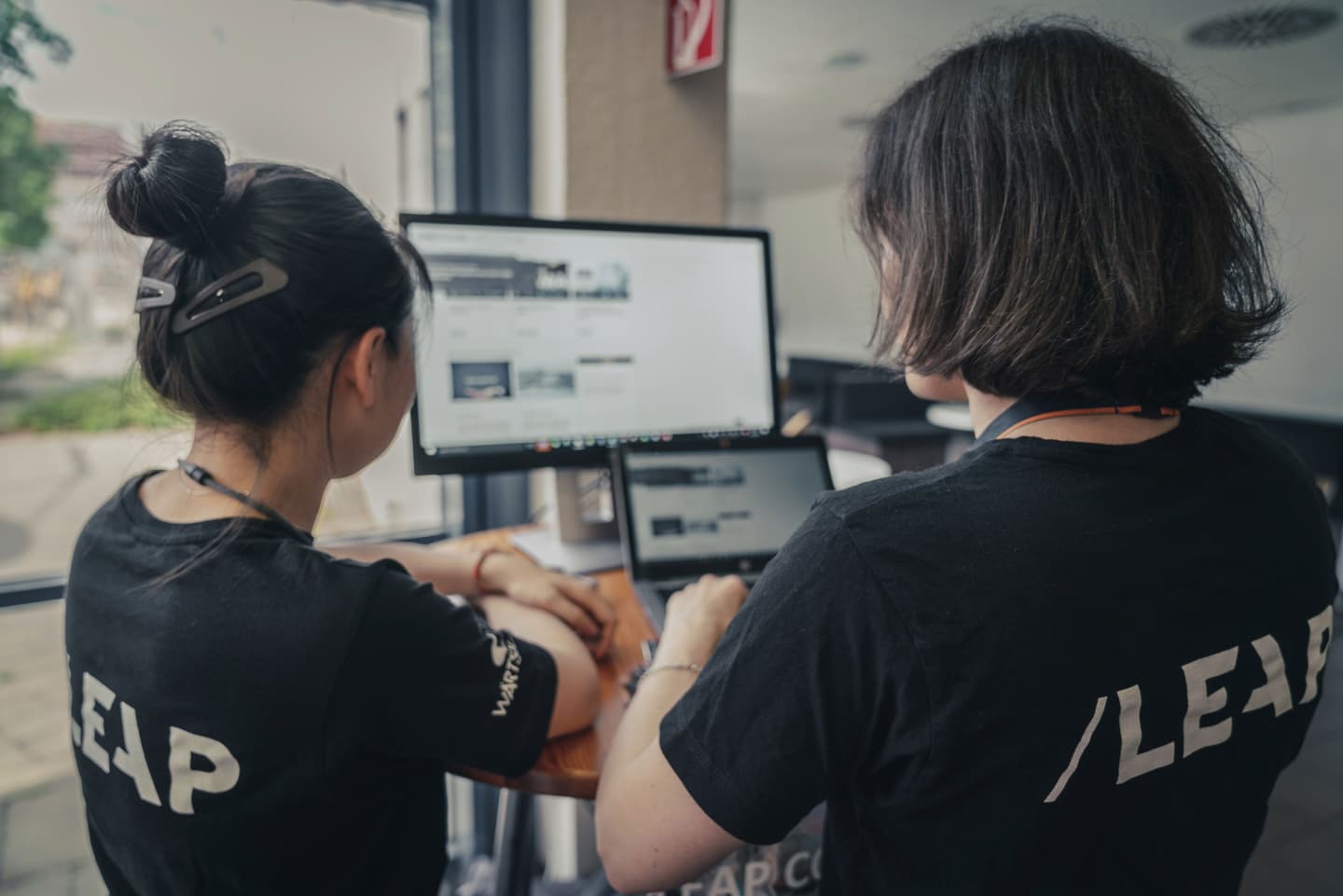 Technologies used
Typescript
React
Go
Redux
AWS
Contentful
Postgres
To face this challenge, Wärtsilä and its CDO Marco Ryan have been driving transformation also through a micro-learning tool to globally develop their employees' and businesses' digital awareness. The solution, WeLeap, is a gamified microlearning tool that enables employees to stay aware of technical development in the industry and maintain an understanding of the impact of digitalisation. Allowing people to access WeLeap on the go at their convenience is key, so the tool needs to be available on both mobile and desktop. The tool features Wärtsilä-produced short, self-paced content featuring videos and podcasts. To drive high engagement, it also needs to be engaging, fun and social.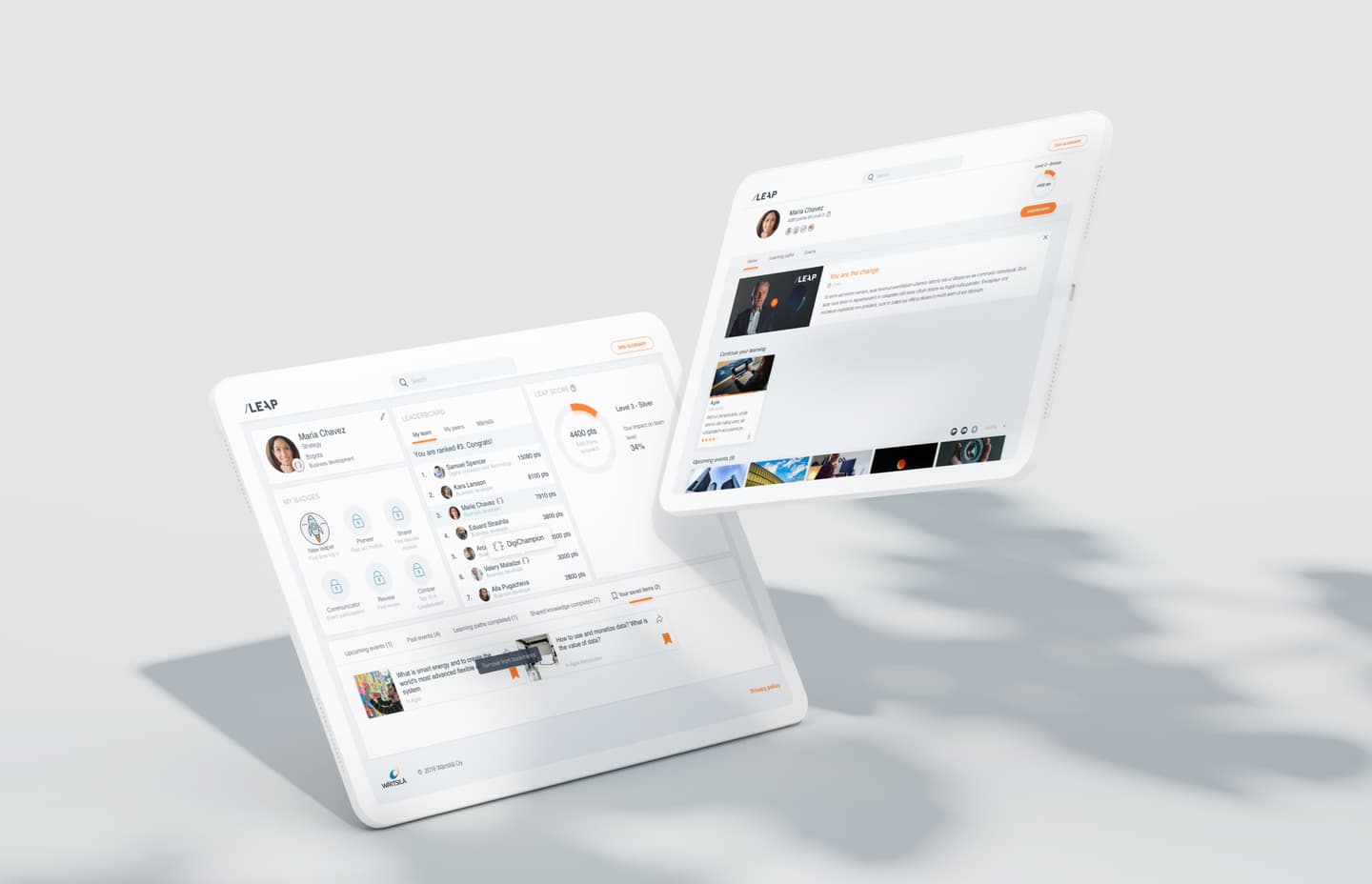 Bringing such a vision to life was a complex undertaking to which Wärtsilä had spent a significant amount of time iterating and refining it to become reality. Wärtsilä turned to Futurice to build the MVP of the tool. POC of the tool was live in a tight time frame.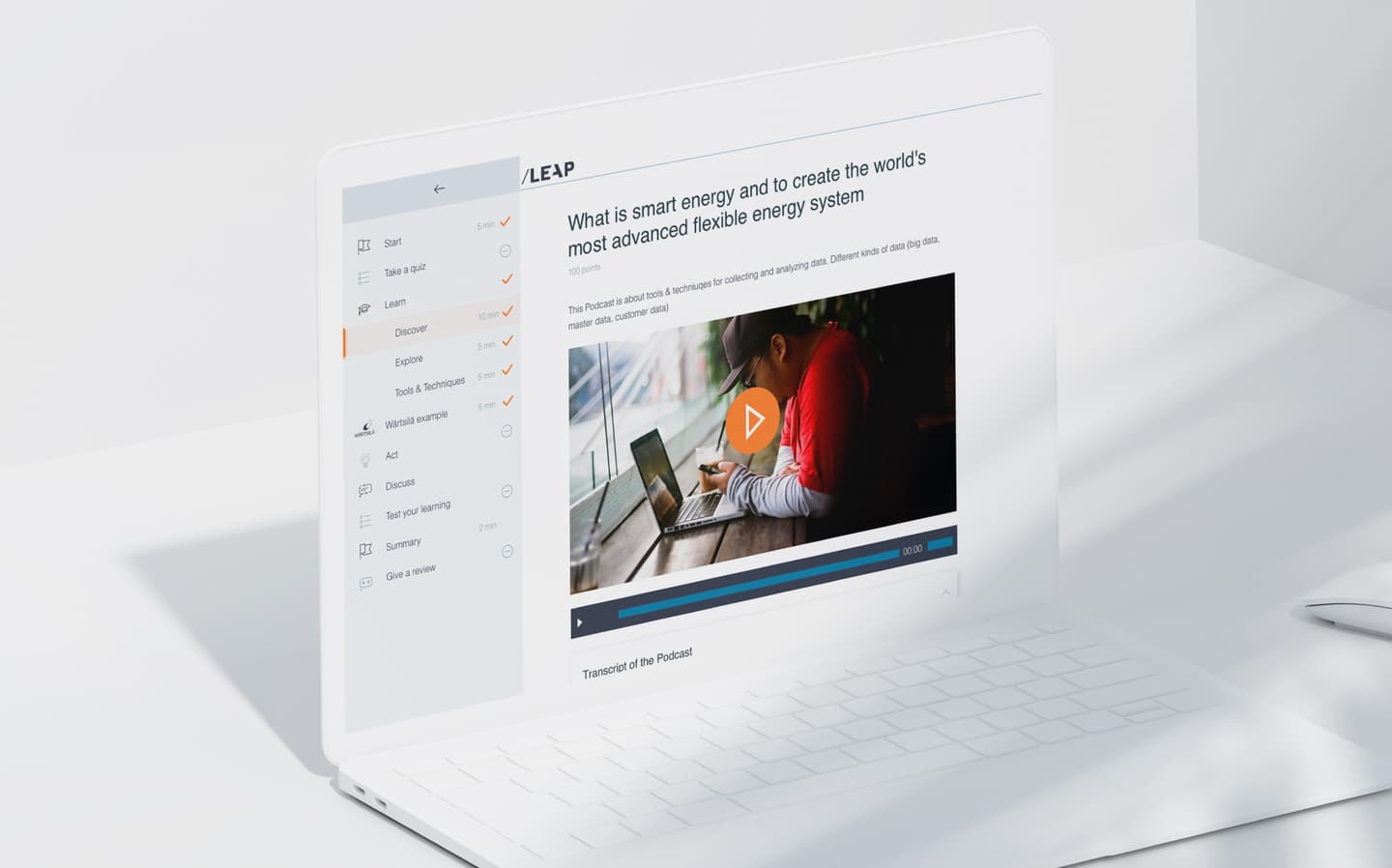 For employees to engage with and benefit from WeLeap, it was essential for the team to deeply understand the user journey. Wärtsilä's Transformation team and Futurice utilised existing as well as new interview data on people's attitudes towards learning platforms to further develop personas and journey maps. This increased everyone's understanding of how Wärtsiliäns were likely to behave, think and feel while using a microlearning virtual tool.
While design played a central role in shaping Wärtsilä's content plan, the design of the capabilities supporting the tool was also essential. The tool needed robust, scalable tech to future-proof the development. Go microservices and React Frontend on AWS using powerful Kubernetes technology were used to ensure a tool to be easily scaled at speed and allowing continuous refinement.
Another cutting-edge aspect of the project was a decision that WeLeap should be a Progressive Web App. The content creation was planned to be in-house and user-friendly, which is the reason we chose Contentful as a content management system.
5 months from initial concept to POC launch

WeLeap, a Progressive Web App built on AWS and featuring state of the art tech including Go, React, Typescript, Kubernetes and Contentful
WeLeap was launched to Wärtsilä's employees at the company's internal Invent (Y)our Future event on June 2018. The tool has since been rolled out to Wärtsilä's different areas and is already being used by around a fourth of the current target group. Feedback from Wärtsilä is that the tool's flexibility and microlearning aspect is enabling free time slots to be converted into smart eLearning moments. "People have discovered that microlearning can be done if they have 15 minutes between two meetings. We also have users who are completing learning paths while commuting to and from the office: watching videos on the bus or listening to podcasts in the car," says Carita Siponen, Wärtsilä's Manager, Digital Transformation. Wärtsilians can experience earning points by completing learning paths, and by joining events and knowledge sharing sessions. This has resulted in Wärtsiliäns competing with each other and teams in different areas to see who can gain the most points.
Key learning from the project is that simplicity works. Working together on the MVP, the team realized that the microlearning tool doesn't have to be super elaborate to be valuable. In fact, it was more important to be able to launch a streamlined, workable solution quickly and then improve it over time per user feedback.
Wärtsilä is a global leader in smart technologies and holistic lifecycle solutions for marine, energy, oil and gas markets. The 184-year old Finnish industrial and tech giant operates in more than 80 countries and has net revenues of 5 billion euros. Wärtsilä's energy solutions play an important role in helping to meet the world's increasing energy demand in a sustainable way. In fact, Wärtsilä sees its purpose as enabling sustainable societies with smart technology.
As part of this mission, Wärtsilä is transforming from a manufacturer of power sources and equipment to a smart marine and energy business. The company uses data analytics and artificial intelligence to support customers' business decisions. Wärtsilä has established a number of Digital Acceleration Centres across the world to support this transformation and has also acquired smart technology companies including Greensmith, MSI and Transas.
Want to know more about this?
Get in touch
Wherever you are on your innovation journey, our services and experts can help you along the way.