Understanding twin transition
What does the concept of twin transition involve, and why is it important for organizations to consider its possibilities and benefits? Learn more about leveraging digital transformation for sustainable business success.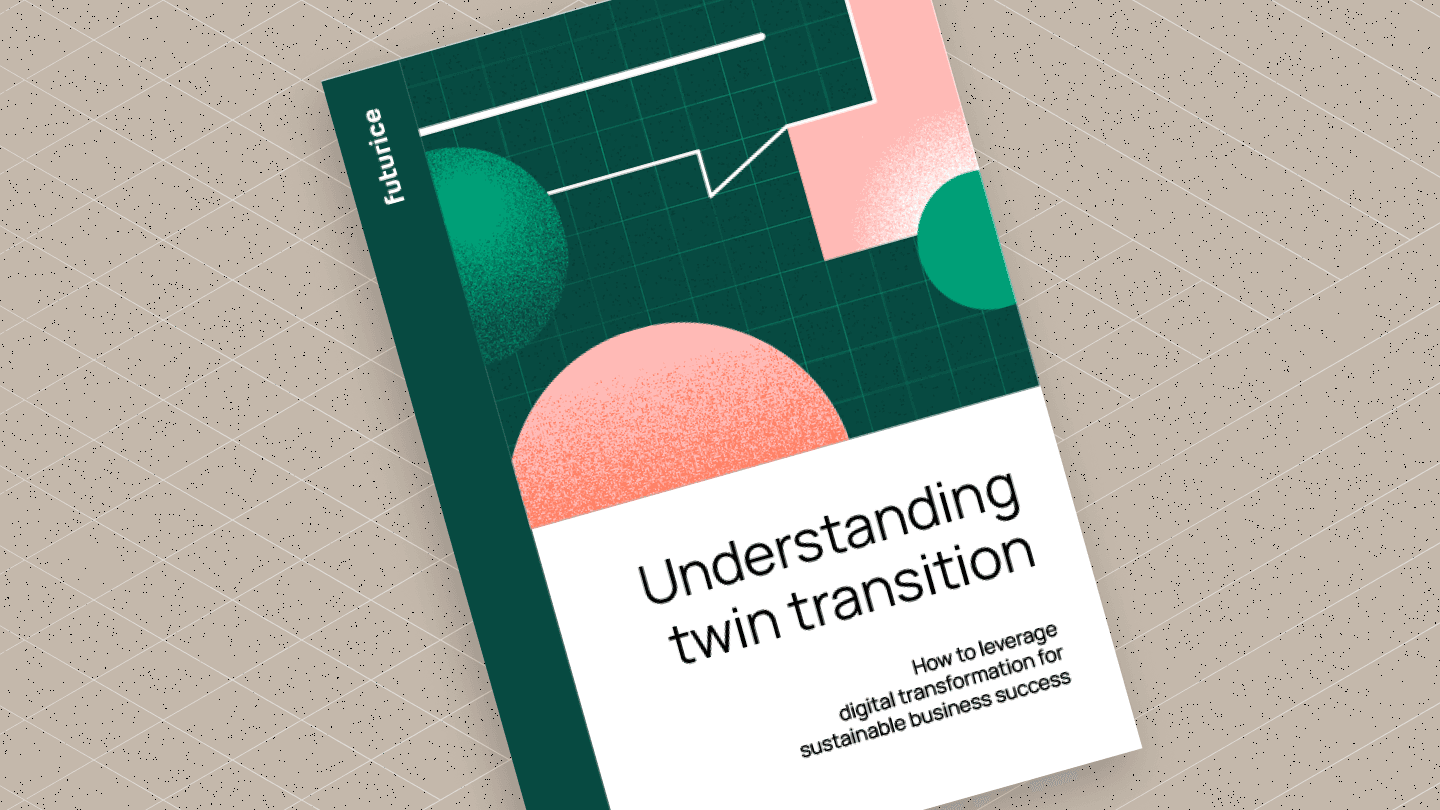 Twin transition integrates sustainability into digital transformation strategies, and enables organizations to operate more efficiently and sustainably at the same time.
Digital transformation and sustainability are surprisingly closely connected, and there are clear synergies between the two. They are business-critical areas, and organizations will have to address both of them in order to successfully navigate the changing demands of the market and the world around them.
This publication will examine what twin transition involves and what it requires from business leaders.
Learn more about twin transition