The Futurice Electric 40 — Who's who in the EV revolution
Our Electric 40 report surveys the companies making the biggest impact on e-mobility today, as well as those who'll shape the sector in the coming years. Focused on the UK, but involving global players in this rapidly changing sector, you can download the Futurice E40 for insight, opinion, stats, and facts.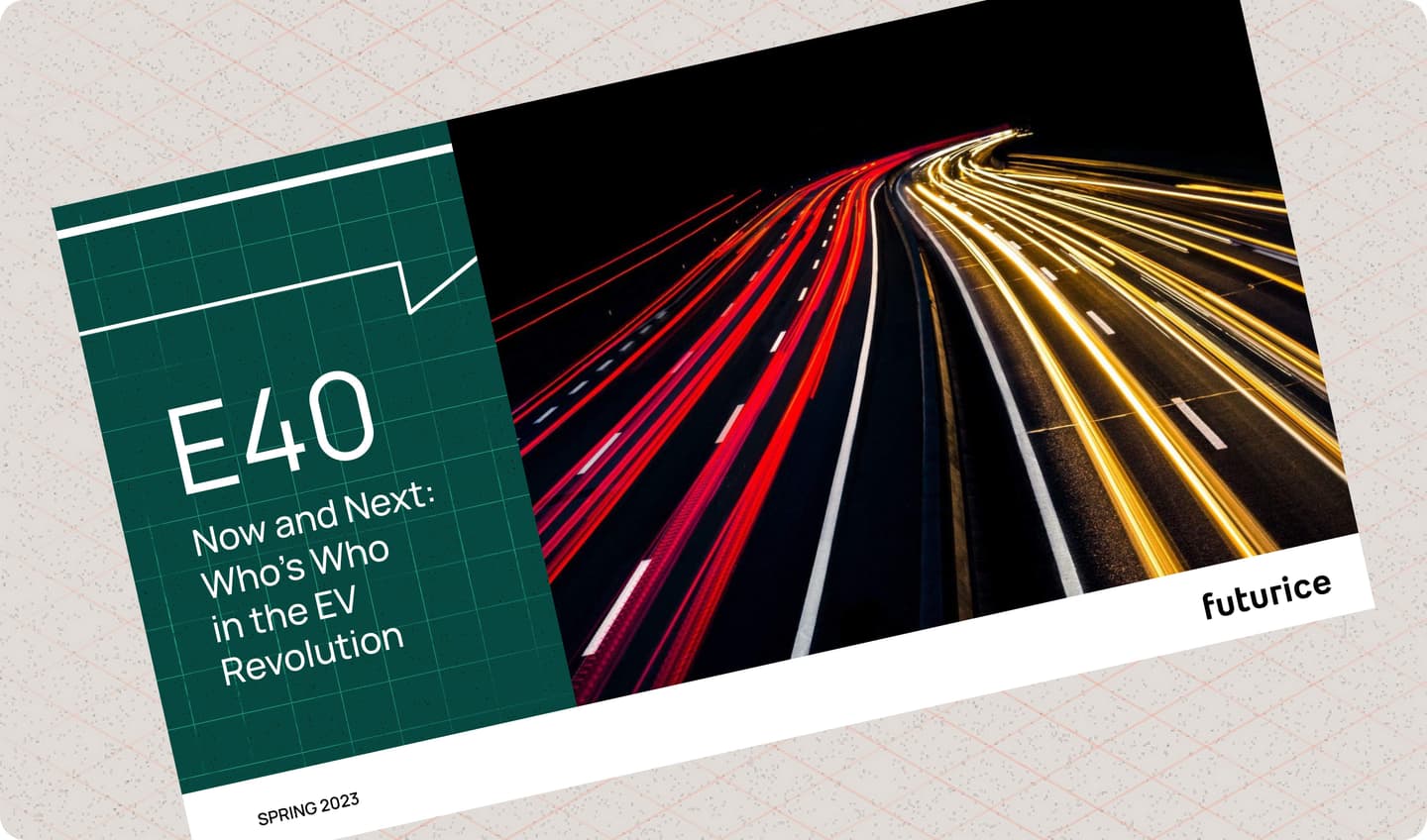 Focused on the UK, as part of a global Futurice view of mobility, this report casts an analytical eye across 40 of the most innovative and exciting companies in the e-mobility sector. Our rankings emphasise impact and outcomes and, like previous years, the importance of collaboration is a common thread throughout.
Even with an expanded list this year, only 18 of last year's 30 entrants make the cut, a reflection of a fast-growth, highly competitive industry. The longlist featured many impressive companies and it was hard to pick the top set, but these are the ones to watch as they meet the e-mobility challenges across infrastructure, charging, logistics, payments, battery disposal and more.
Download the E40 report – our take on the now, new and next of electric mobility.