Back to Health
The Connected Health Kit
The future of health is digital and connected. But how to get there? Our toolkit empowers you to co-create solutions for real-life healthcare workflows and medical environments.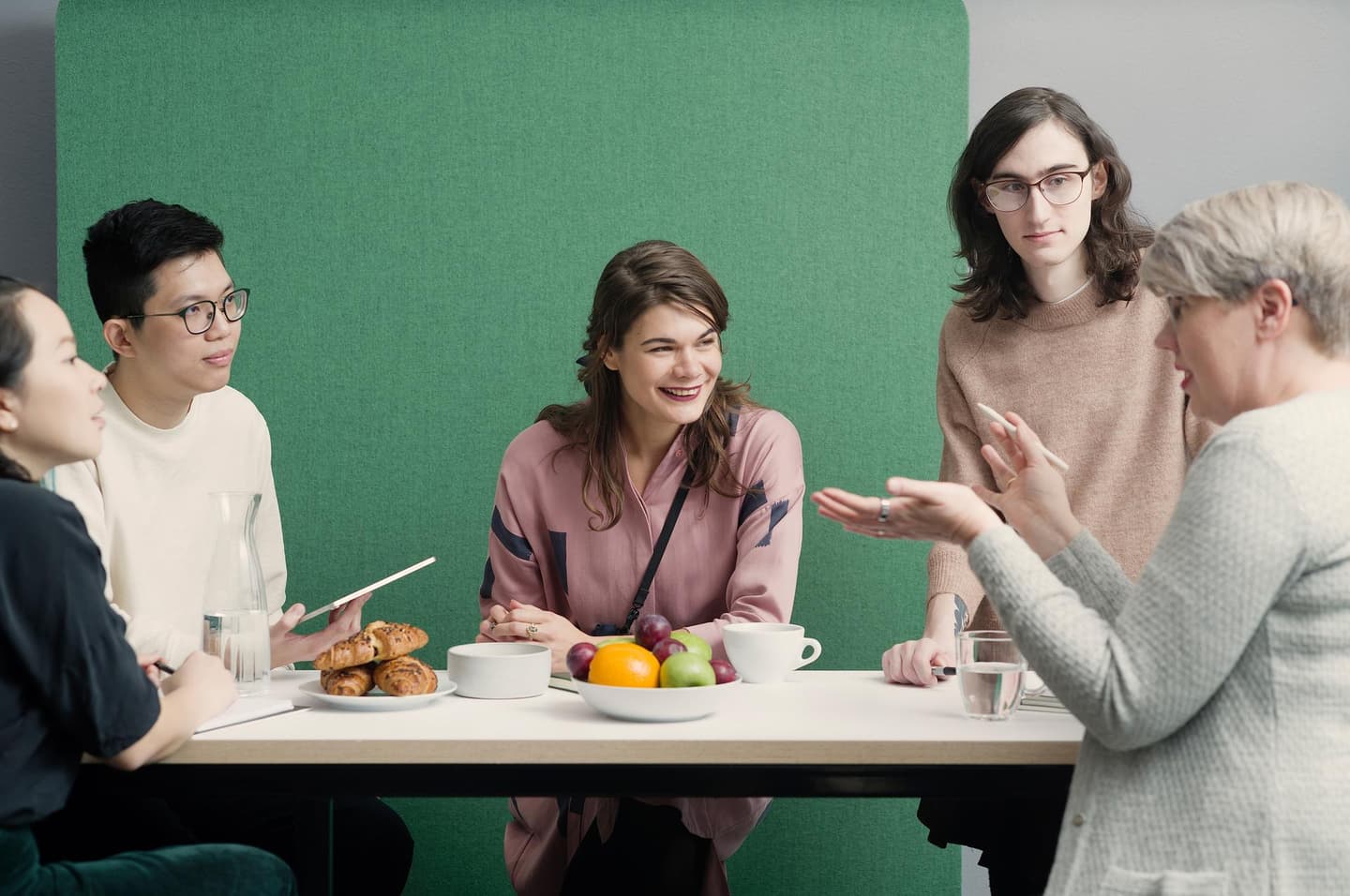 What is the Connected Health Kit?
The Connected Health Kit is a collaborative tool designed for the healthcare industry. It serves two specific purposes: to analyze complex workflows, and facilitate the creation of new, data-enabled solutions for a wide variety of medical environments, processes and use cases.
Value is created by identifying areas for improvement, and creating connected digital service concepts that utilize data and digital interfaces to simplify workflows and build better customer journeys. It's effective, engaging and easy – but also fun for teams to use!
We help you solve your healthcare challenges
Analyze complex workflows and dynamic ecosystems

Identify collaboration gaps to break down silos

Assess existing workflows and identify their problems and opportunity areas

Co-create new service concepts to address existing problems in various contexts, such as hospitals, remote care or labs

Envision and ideate future workflows based on emerging trends and technologies
The Connected Health Kit empowers you to
Reach mutual understanding
Lack of alignment and miscommunication between differing perspectives and disciplines have the potential to disrupt workflows in the healthcare ecosystem. The engaging, hands-on nature of the Connected Health Kit brings down walls between people with different backgrounds and viewpoints. It facilitates the visualization and analysis of current processes, sparks spontaneous communication, and helps establish a shared understanding of challenges.
Stay tangible
The healthcare domain is complex and relies on a multitude of different stakeholders and workflows. Even so, patients trust this valuable combination as they place their health in someone else's hands. Simply rearranging the different actors and elements on the Connected Health Kit map enables teams to detect gaps in the healthcare journey and make complex concepts tangible with visual aids.
Make the complex simple
You don't need to be fully immersed in the world of health tech or digital health in order to use the Connected Health Kit. The purpose of the kit is to enable anyone in the healthcare sector to use it and make a difference in their individual setup and use case.
Interested in trying out the Connected Health Kit and optimizing your organization's workflows, communication and innovation processes?
Fill in the form and we will send you the digital version of the kit. If you want to learn more, we offer half- and full-day workshops dedicated to this topic, as well as consultation on your specific needs. Just contact our health expert Louise Fuglsang (louise.fuglsang@futurice.com) to learn more!
Get in touch with our health experts