Lean Futures Creation Toolkit
Lean Futures Creation is a free toolkit for co-creative futures thinking. If you are interested in foresight, this updated Lean Futures Creation toolkit provides a comprehensive set of tools and templates that guides teams to understand how things can change in the future and what opportunities different futures can bring.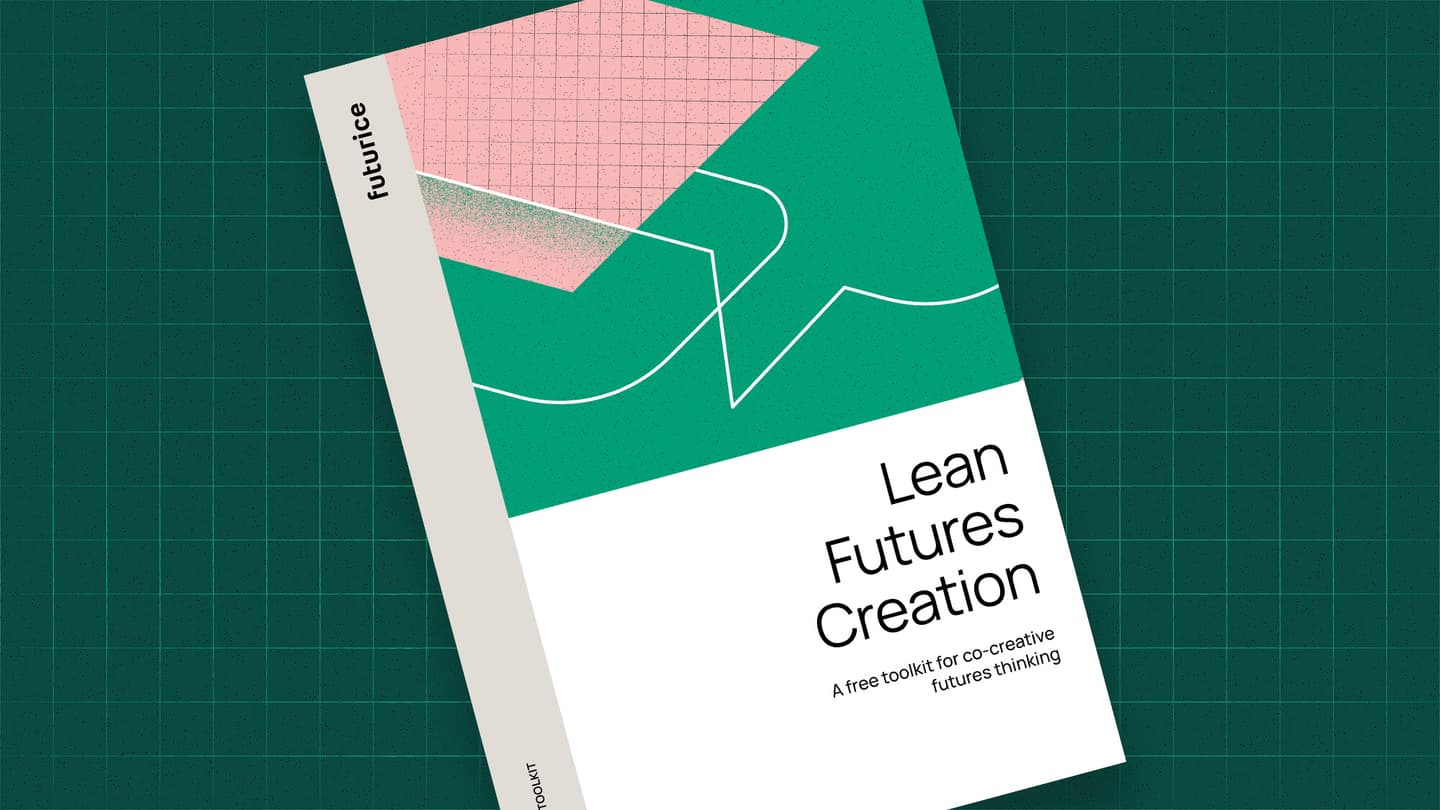 The first version of this living and evolving toolkit – which combines service design and futures thinking – first saw the light of day on Futures Day in March 2020. The new enhanced toolkit was released in March 2021. The latest version of the toolkit features 4 sets of canvases:
Scoping and scanning the environment,
A set for scenario building,
Tools for experiential futures, and last but not the least
Tools for evaluating the alternative futures and creating an actionable roadmap.
The toolkit comes with a set of cards you can print out and use in your creative work. It is also accompanied by a handbook that provides specific instructions for each section.
A glimpse into the toolkit
To download the latest version of the toolkit, please enter your contact information below.