Back to LSC
Lean Service Creation Canvases
Lean Service Creation (LSC) is a systematic and customisable way for multidisciplinary teams to create new services. LSC is rooted in our experience working on thousands of software products. It stands on the shoulders of Lean Startup, Agile methods and Design Thinking, to enable you create lovable services.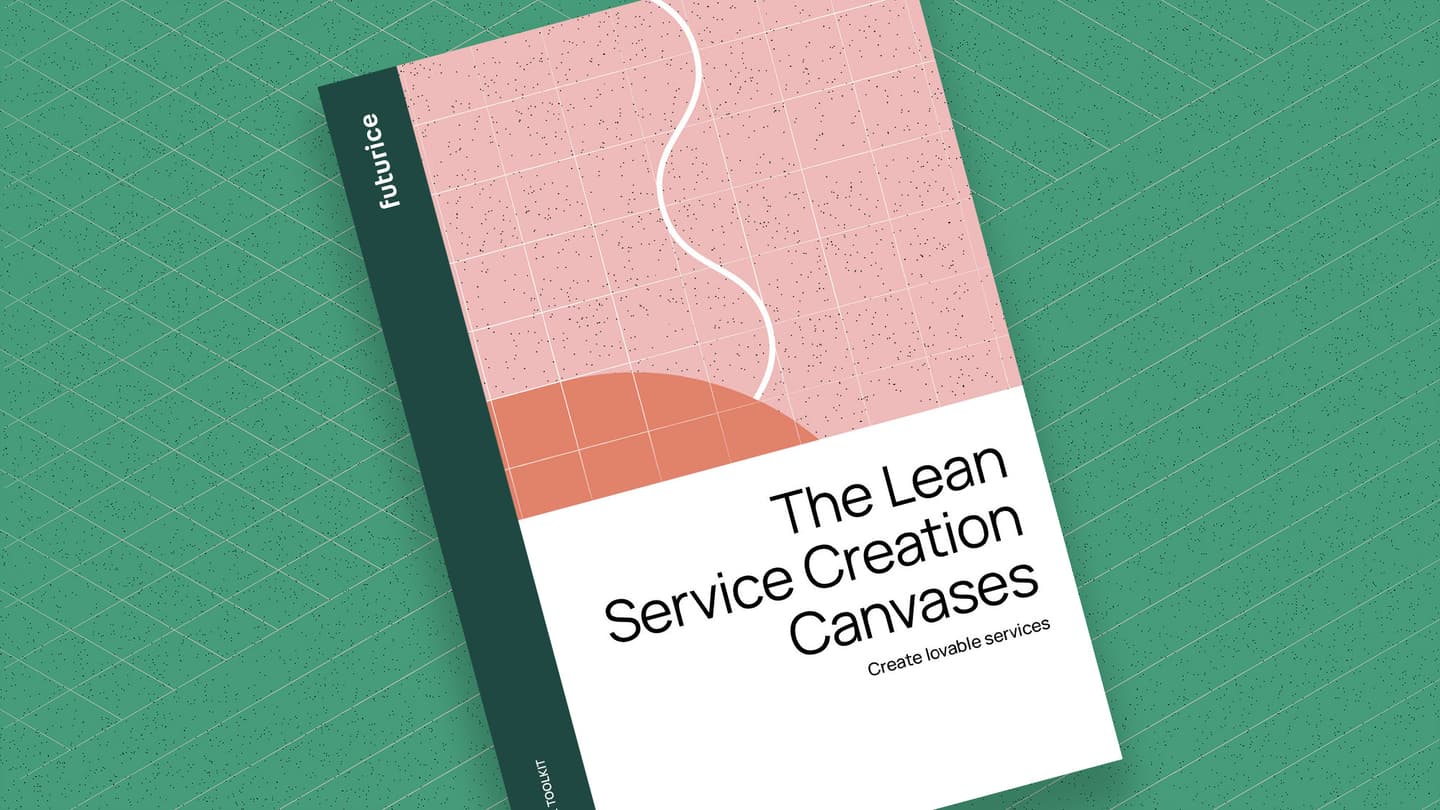 But LSC is a bit more than just a service design process. In addition to providing a structure for creating digital services, it uses a comprehensive set of canvases to guide you through the process in a manner that makes sure you're asking the right questions and solving the right problems.
We provide you with a curated set of canvases that walk you through the necessary steps for creating successful services and products. Each canvas presents a unique development angle that increases the likelihood of success and brings more value to your service - without forgetting sustainability and ethics. The process introduces natural checkpoints for decision-making – your team can decide to continue, pivot or even kill the idea during the process. And the best part? The canvases are free to use.
Download the Lean Service Creation Canvases