Back to Blog
Agile and sustainable: The winning formula for business growth and resilience in 2023
In this market, it's more important than ever to stay ahead of the game. The world is increasingly interconnected and digitally-driven, and it's even more important for organizations across sectors to stay competitive and meet the changing needs of their customers and clients.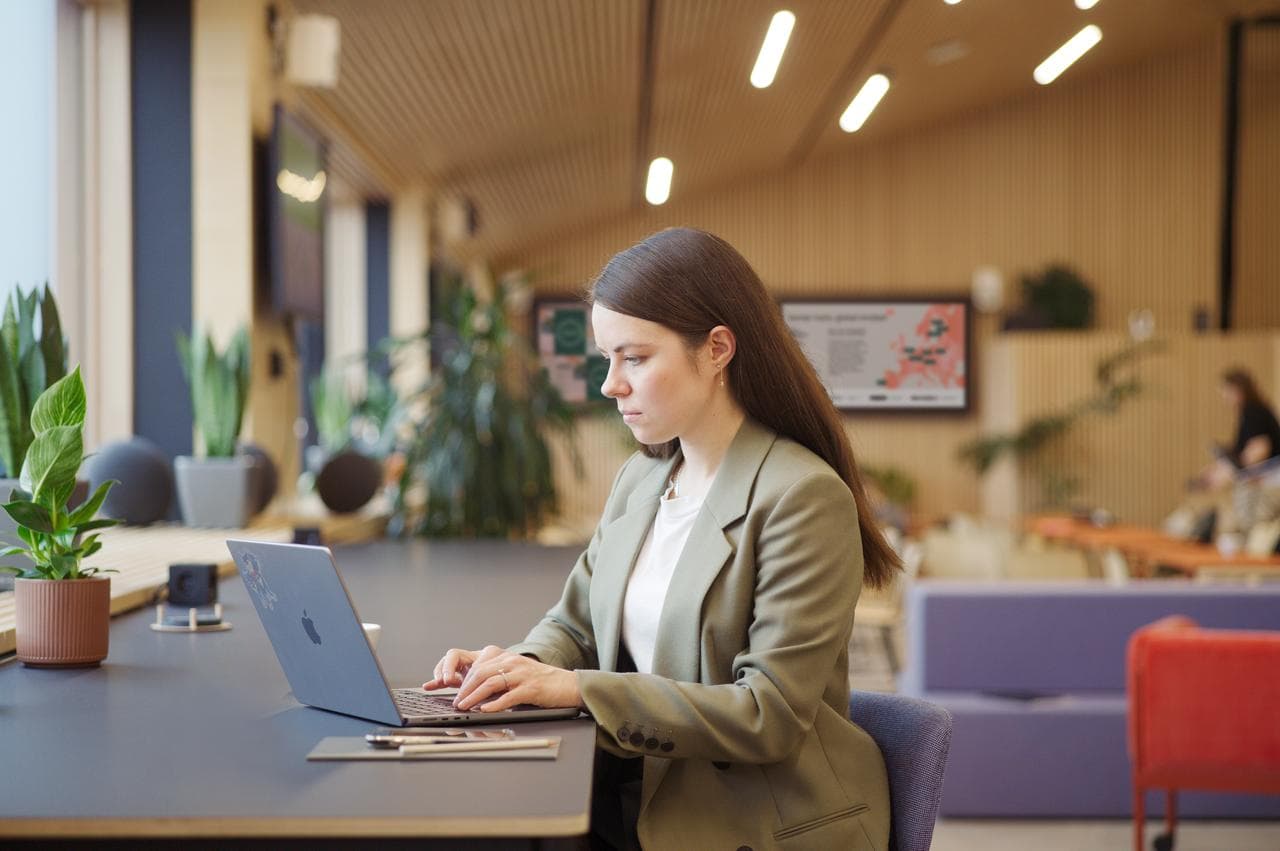 The key to thrive today is to adopt a customer-and-outcomes-focused, digital-first, agile, and sustainable approach to your core business models. Good news is that it's not as hard nor as expensive as it may seem at first glance. Adopting an outcomes-focused, digital-first, agile, and sustainable approach to their business model and operations is how organizations will get there.
Let's break down the concept to explore why this is.
An outcomes-focused approach means that organizations are laser-focused on delivering value to their customers - rather than simply delivering services, features or products quickly. By prioritizing outcomes, organizations can better understand the needs and wants of their customers, and design solutions that meet those needs in the most effective and efficient way possible. Business outcomes and customer focus are entirely interconnected, and include a perspective shift from time to market to time to value.
In our recent webinar on the benefits of customer focus, our Design Lead Arvid Åström and I did a deep-dive on this topic. Here is a short clip where we highlight the common pitfall of thinking of business outcomes as something solely external, like selling more of a product or a service, and how focusing on the actual customer needs and zooming in on the problem you're trying to solve is what brings the best and most efficient business outcomes.
How is that done in practice?
A digital-first approach is key. This doesn't just mean embracing technology and data as a key driver of your operations - automating processes, improving decision-making, data analytics and developing new digital products and services that meet customer needs. And it most certainly does not mean going digital just for the sake of it. The goal should be enabling an agile environment where the company strategy and culture fosters innovation, resulting in this co-creation space of exploring and iterating on diverse technology and tools to develop digital solutions that truly bring value to your clients.
Agile organizations can quickly respond to ever-changing market conditions and customer needs, and continuously improve their operations with data-driven insights - improvise, adapt, overcome.
Being operationally efficient. Effectively using your resources and getting more out of your investments goes hand in hand with successful digital transformation and agility. Both of which directly impact your organization's ability to withstand and recover from disruptions and challenges, and affect the sustainability of your organization. Sustainable development is the backbone of resilience and growth.
This spring we will be releasing an insightful and inspiring booklet on how organizations can harness the power of sustainability as a true business disruptor to propel value-adding twin transition, with expert insights from across sectors and throughout the value chain. Stay tuned for that one, and in the meantime, feel free to reach out and learn more about how your organization can create successful sustainable development frameworks for a resilient future, no matter what market.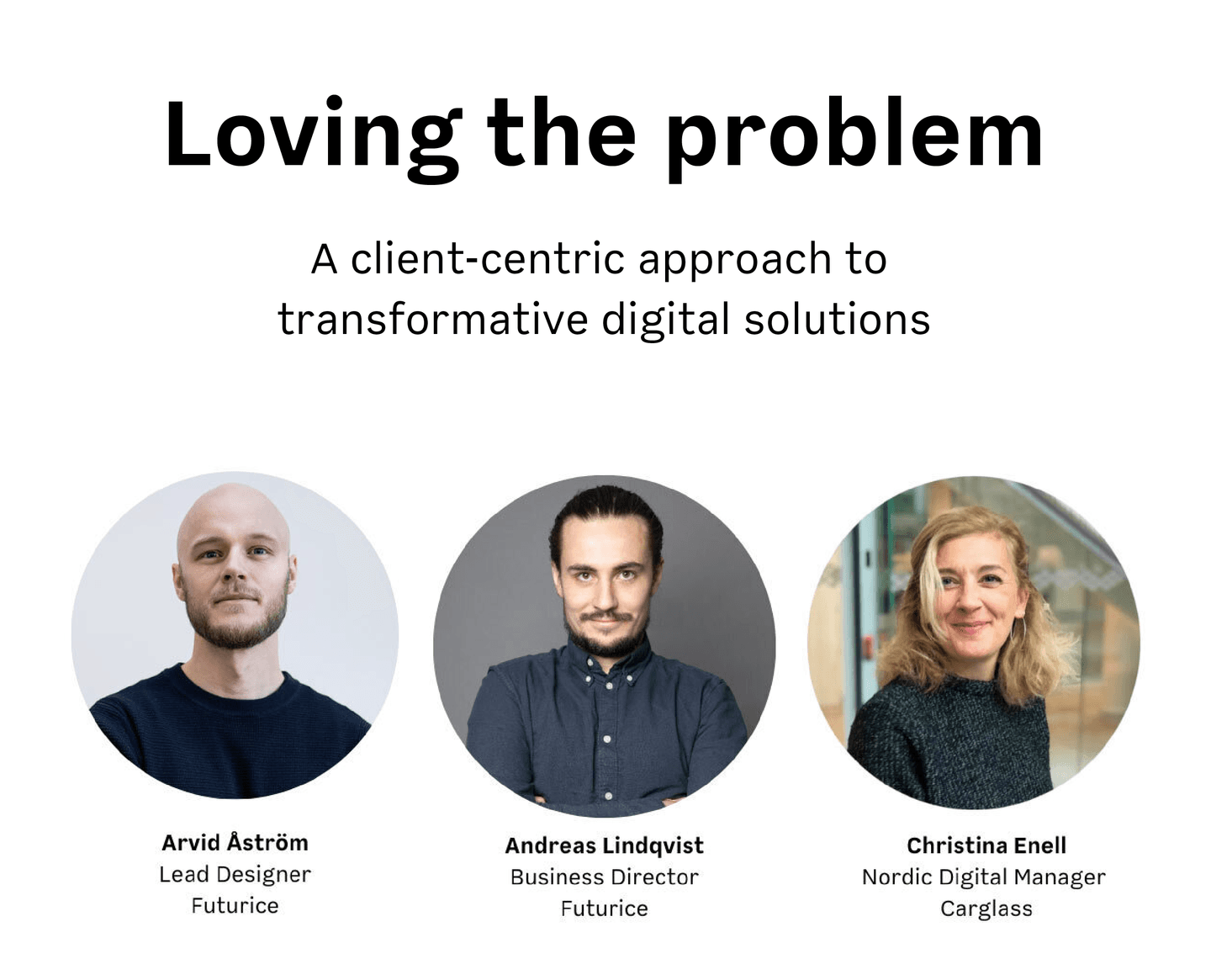 Webinar: Loving the problem
Learn how loving the problem and a wholly customer-centric approach from business model and product innovation to service design, product strategy, and digital product development, can help you create sustainable value, take on emerging opportunities, and provide impactful outcomes for your organization - by creating solutions your customers won't want to part with.
Andreas Lindqvist

Business Director, Futurice