Back to Blog
How agile methodology delivers market-relevant products and services
Launching a winning product that exceeds customer expectations is a long process. After a successful product discovery step, you'll have access to a wealth of insights to rely on in the next stages. Choosing the right methodology and approach to execution will help you secure the flexibility as well as the collaboration and rapid iteration capabilities you need to turn those insights into high-quality products.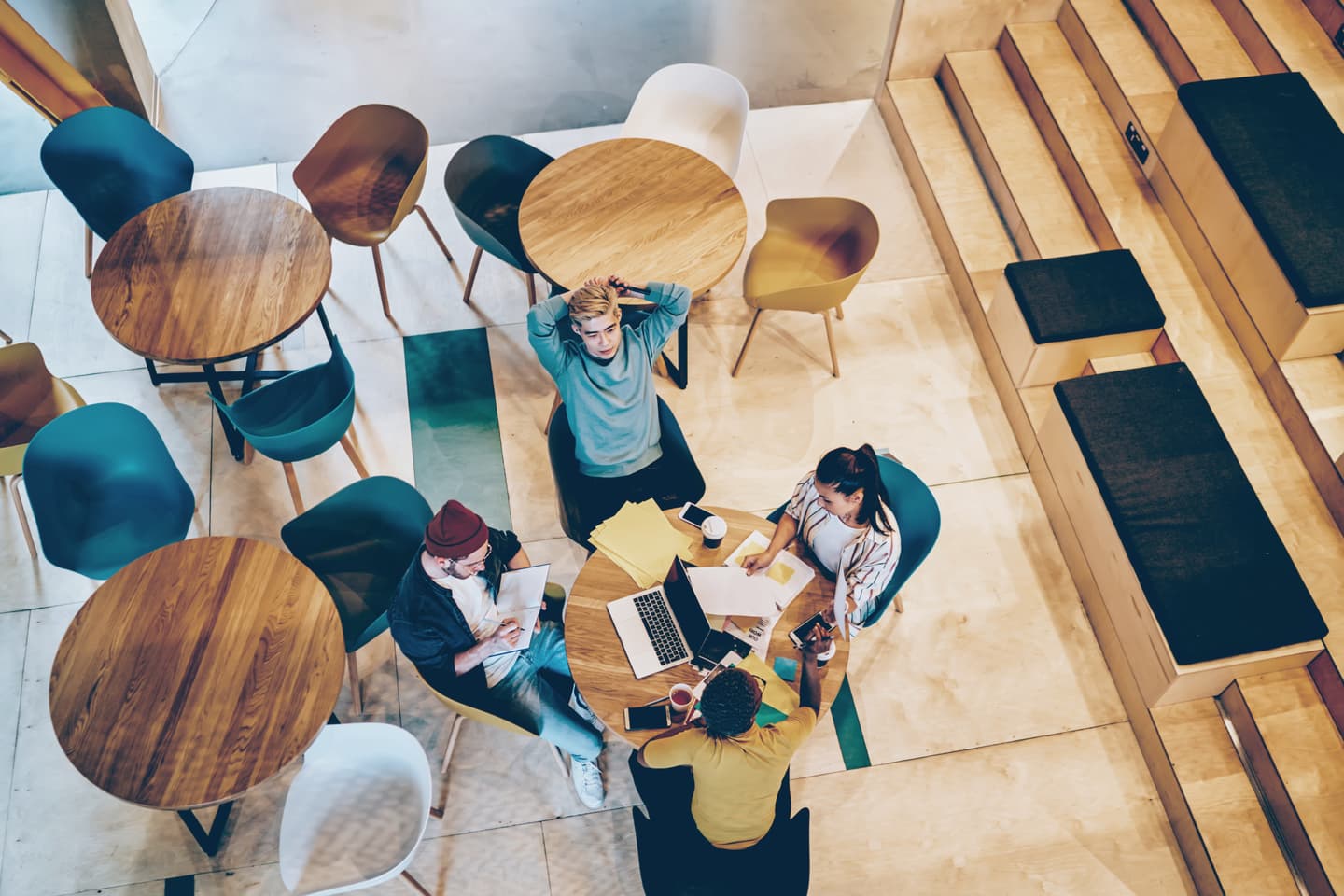 This is the second article in a two-part series on product design. In the first part, the primary focus was on product discovery and its significance in finding the right market fit. This article will build on that, highlighting the critical steps to make use of the insights gained during product discovery. It emphasizes using a minimum viable product (MVP) strategy within agile methodology as well as a holistic DevOps approach for successful product development and launch.
The ultimate goal of this approach is to bring the vision defined during the product discovery phase to life, and continuously refine it based on customer feedback and market insights. It's important to note that discovery and delivery are not separate phases, but rather part of an ongoing and iterative process. During the delivery phase, teams build, test, and refine the product or solution, while continuing to gather feedback and insights to inform future iterations.
By integrating product discovery into the delivery process, teams can ensure that they are building the right solution to meet customer needs and market demands. This approach allows organizations to be more agile and responsive to changes, and to deliver truly valuable and impactful products. After all, the success of any organization will ultimately depend on its ability to deliver products that solve real problems and create meaningful value for its customers.
The main benefits of agile methodology in product development
Agile methodology fits many different purposes, and addressing slow and ineffective product development processes is no exception. An agile approach is essential in empowering teams to prioritize collaboration, flexibility, and continuous improvement. Beyond that, it also enables organizations to quickly adapt to changing customer needs and validate insights gained during product discovery.
With an agile approach, organizations can gain a competitive edge by allowing them to respond quickly to changing market conditions and deliver exceptional products, services, and experiences that meet (and exceed!) customer expectations, leading to higher customer satisfaction and loyalty. Adopting an agile approach is also a way to strengthen collaboration between teams, which can help reach faster time-to-market.
Additionally, agile methods allow organizations to focus on continuous improvement and innovation by working together, which drives even greater success. When it comes to driving innovation, developing and delivering high-quality products, and responding to customer needs, these are essential success factors for any organization. Incorporating agile into product development is key to seeing your organization thrive in changing market conditions.
What are the most efficient agile methods to support product discovery?
At Futurice, we support the product discovery process with a combination of agile development, MVP, and holistic DevOps to research, conceptualize, design, develop, and launch high-quality products, services, and experiences that meet customer and market needs.
We believe that combining these various development methods will help your team respond quickly to changing customer needs, create high-quality products that meet those needs, and deliver positive business impact.
Specifically, combining MVP with holistic DevOps – which is our approach that incorporates business development, design and customer experience – with a development approach enhances collaboration and communication. This, in turn, leads to faster development and delivery of high-quality products through continuous improvement, testing, automation, and feedback loops.
Flexibility is an important but often overlooked part of agile methodologies. It refers to the ability to adapt to changes and adjust plans, processes, or approaches as necessary. In practical terms, this means being open to new ideas, technologies, and different perspectives, as well as being able to respond to changing market conditions, constructive feedback, and criticism. Flexibility also involves being willing to pivot or change direction when circumstances demand it, and to adjust priorities, resources, and strategies as needed.
Overall, flexibility is a crucial trait that enables both individuals and organizations to adapt and thrive in a fast-paced and ever-changing world. By embracing flexibility, people and businesses can stay agile and responsive, and better position themselves for success in the face of uncertainty and rapid change.
How can organizations use agile methodology toward product discovery?
Product discovery plays an important role in ensuring the success of future products, services, and experiences.The exact process of applying agile methodology in product discovery can vary slightly from case to case, but the main steps are as follows:
Define the problem
Develop user personas
Create an MVP
Conduct user testing
Iterate and monitor for overall usage
Launch and refine
Overall, agile methodology can be a powerful process for product discovery, allowing organizations to quickly iterate their product concepts based on feedback from real users. By supporting cross-team collaboration, process flexibility, and responsiveness, and helping focus efforts towards responding to changing market trends and real-world use of the launched services, agile processes can help organizations create and refine products that truly meet the needs of their target audience.
Key steps to ensure the success of an agile development process
Using an agile product development methodology when launching a product or service can help ensure it meets market needs and positively impacts business. Nevertheless, it's crucial to align the development process with specific key performance indicators (KPIs) from the very beginning to measure success and confirm the product has a clear, positive impact on the market and business. The correct order is important, so to ensure the successful implementation of an agile approach within your organization, make sure you don't rush ahead without your KPIs:
Define key performance indicators (KPIs)
Develop a minimum viable product (MVP)
Continuously gather and analyze customer feedback
Continuous refinement of the service, product or experience
In conclusion, launching a product, service, or experience using agile product development methodology involves defining KPIs, developing an MVP, gathering customer feedback, and continuous refinement.
By continuously gathering feedback and making improvements, organizations can stay ahead of the curve, continue to innovate in their respective industries, build on the uncovered insights within the product discovery process, and keep true to the defined product strategy and vision. These combined agile methodologies are what we believe will lead to the successful design, development, launch, and refinement of any product, service, and experience.
If you haven't had the chance yet, please make sure to check out the first part of this series: Uncovering product discovery: follow these principles with your next big idea
Yonatan Kelib

Principal Designer