Back to Blog
How impactful product management can help your digital product business
Implementing modern product management practices play a massive role in the speed and success rate of any organization's digital development, but in many cases, their principles are not particularly well understood. In this article, we will discuss the fundamentals of impactful product management and summarize the most important areas to focus on as you level up your product management practices.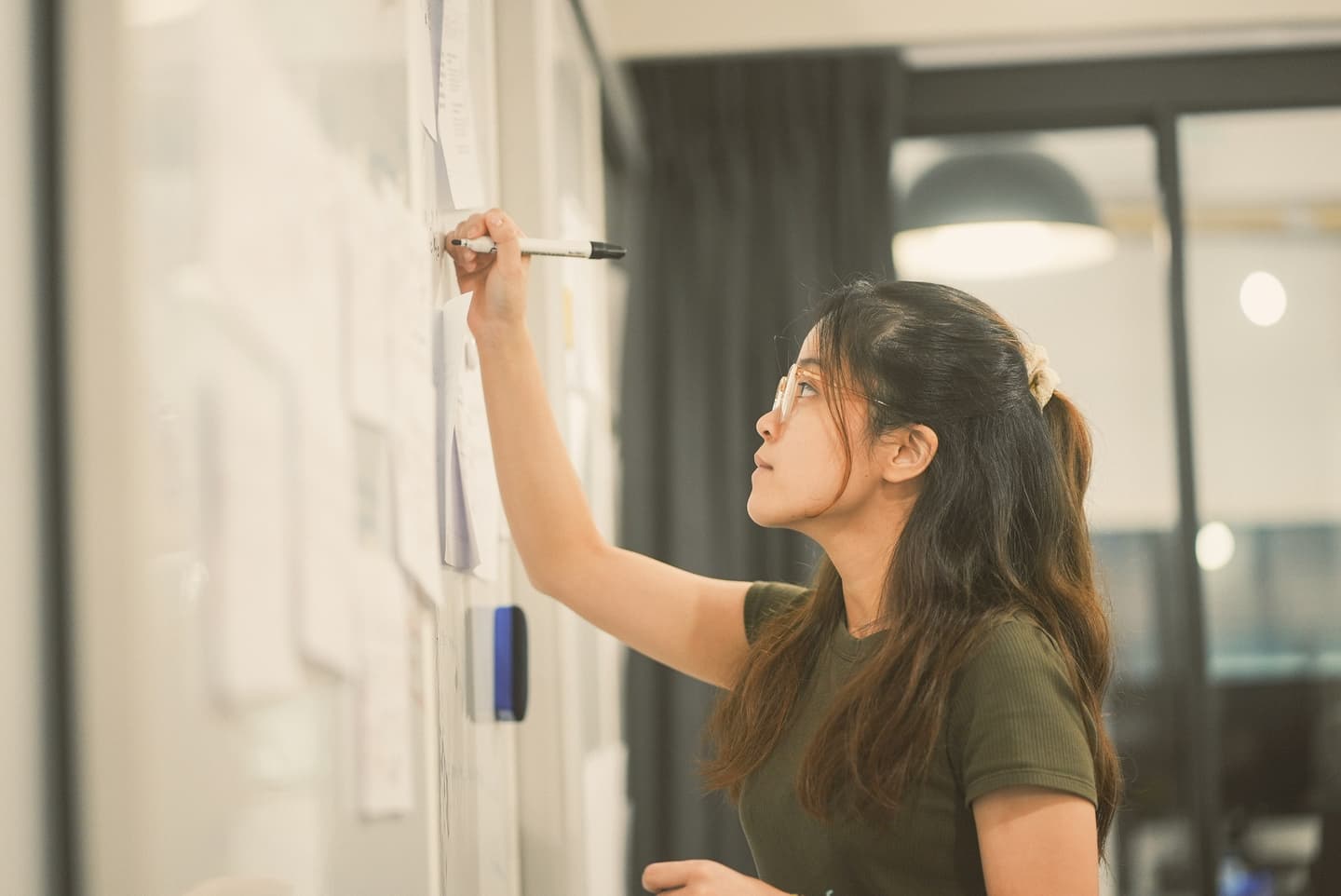 Why do companies need to focus on product management?
Many companies find their existing product management capabilities insufficient to get the expected business impact out of their investments, and create and launch lovable and profitable digital products. As business success grows increasingly reliant on digital products and services, mastering the art of product management is rapidly becoming a necessity.
This is the first article in a series that will focus on improving your product management, and explaining how to utilize this paradigm in agile product development more efficiently for a lasting impact. We will first look at the elements that constitute impactful product management and why they are necessary, as well as discuss how to get started on leveling up your product organization.
The topic is a broad one, so we won't try to fit everything into this article. In the following two installments we will cover the cultural aspects that separate the highly successful digital product companies from organizations still in the earlier stages of their agile product development journey, and finally, discuss ways to measure success and keep track of whether you are providing value for your customers and your business.
Why invest in more impactful product management?
Product management is relevant for any organization with a stake in digital business, as it covers all aspects of the work an organization does to manage and orchestrate its digital products, all the way from strategic direction through development and launch to the end of their lifecycle. Committing to modern product management practices will have a massive benefit in tackling the aforementioned challenges related to driving the development, business impact, quality, and profitability of digital products.
Improving your product management involves understanding and applying some principles (which we'll discuss in more detail in the second article of this series) that enable you to reach optimal outcomes with your digital products. When all functions of your company are focused on the product, they also naturally focus on driving customer and business outcomes. Well-orchestrated product management helps your team keep its eyes on strategic intentions, continuous learning, and the validation of the choices it has made.
The fundamentals of impactful product management
When it comes to optimizing product management to deliver world-class digital products, the specifics will vary slightly between organizations and the nature of their business logic. However, certain key elements of sound product management do still apply universally. These include:
Having an adaptive digital strategy as an integrated part of the company strategy
Deep understanding of customers, the market and the competitive landscape, as well as industry developments and the possibilities of technology
Having combined all the abovementioned understanding behind strategic and tactical choices, using product discovery methods to identify the problems worth solving
Setting and measuring outcome targets (e.g. changes in customer behavior, causing a quantifiable change in relevant business KPIs) instead of output targets (feature X delivered by date Y)
Aligning the product portfolio, product roadmaps and product visions with the company vision and strategy – often with the product discovery phase contributing back to it
Empowering a multidisciplinary product team to discover the ideal ways of solving problems
Constantly validating product ideas with customer experiments and data insights
Utilizing a decision-making mechanism to rapidly respond to increasing knowledge, even at a strategic level
Ensuring a product-market-fit and a successful go-to-market (as well as stay-in-market) after a minimum desirable product proves its desirability
Preparing the organization for the rollout, scaling, and remaining lifecycle management of a new product
Some of these elements may be included in an organization's agile/digital/you-name-it transformation effort. Unfortunately, in many cases such transformations focus mostly on output and adherence to a certain set of methods or frameworks controlling that output, rather than aspects that would really help improve digital products – we'll elaborate on this more in the next article in this series.
Depending on which of the above product management elements are missing, organizations may encounter a variety of symptoms ranging from total misalignment with strategy to lack of market traction, as well as development teams becoming frustrated feature factories with lengthy, scattered backlogs.
How to start leveling up your product management practices?
Adopting more impactful product management practices is a long-term commitment. Fortunately, the first steps along the way aren't very complicated and they follow a relatively clearly defined path. Early on, your focus needs to be mainly on changes in mindset about your digital product offering.
In a nutshell, there are seven areas you should emphasize in the early stages:
Storytelling: Committing to impactful product management will almost inevitably involve some cultural and operational changes. Before rushing to overhaul your ways of working, verbalize the expected outcomes of any future changes, as well as those of your product. Make them simple, so every person within the organization can understand them in the same way.
Understand your bottlenecks: What are the main challenges that stand between your company and the desired outcomes?
Prioritize fixing the bottlenecks: Start with small experiments. Collect data and iterate – the improvements should never stop.
Adapt: Accept that one size does not fit all. Empower your product teams to find the best solutions to reach the expected outcomes.
Enable change: Ensure that you make the transition from project mode to portfolio or product mode on all levels – from funding to team structures, and from measuring success to decision-making culture, and all the way to the ways of thinking for individual people.
Clarity: Ensure your leadership's commitment to and involvement in the change and the outcomes. If you miss this point, misalignment will be guaranteed – your teams will get contradicting requests and guidance, and lose confidence in the direction and pace of product development.
Communication: It is at least as much of a change in mindset, as a change in ways of working. If the entire leadership team communicates and supports the change, the likelihood – and pace – of successful change in the organization's mindset will increase significantly.
In summary, the purpose of product management is to help create products that solve your customer's problems and are good for your business. Your digital products need to be aligned with your company's purpose and direction, and also validated with your customers to maximize the possibility of market traction throughout the entire product lifecycle. Success is assessed by outcome targets and metrics, not by adherence to a specific methodology.
As stated earlier, product management is a vast concept. No company can become a successful product organization overnight. In the next article in our series, we'll focus on the cultural side of the change. In the meantime, we are happy to discuss your specific situation and the best next steps to fastest value with you – please don't hesitate to get in touch!
Timo Halonen

Agile Organization Coach

Kimmo Kyle

Principal, Delivery & Product Management

Ville Pohjola

Principal, Delivery & Product Management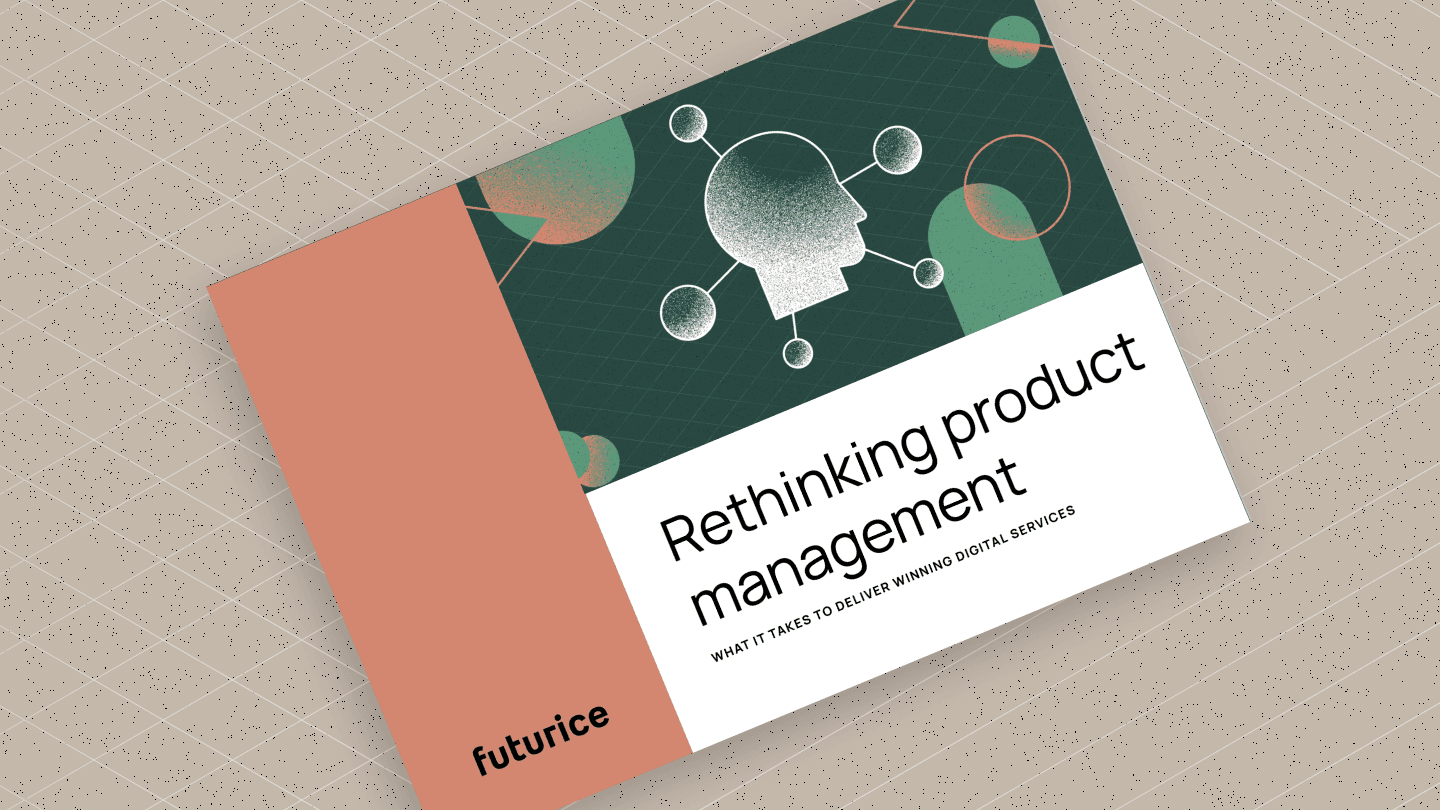 Rethinking Product Management
What it takes to deliver winning digital services
Committing to modern product management practices is crucial to tackling the challenges related to driving the development, impact, quality, and profitability of digital products – all the way from strategic direction through development and launch to the end of lifecycle.
This guide describes and summarizes the most important areas for you to focus on as your company levels up its product management practices.