Back to Blog
Introduction to data-driven design - a designer perspective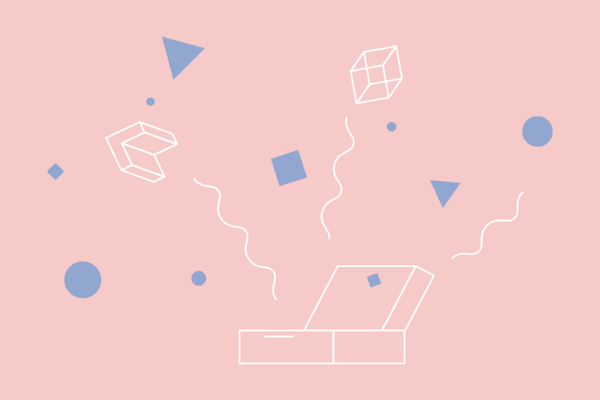 The fundamentals of data-driven design of digital services
Data-driven design is the practice of using informed design decisions to reach high-level goals. It's not a codified religion with rituals and artefacts. Goals pursued can range from animal welfare to economic growth. What makes it stand out from may existing traditions of using data in design are the tools it employs, as well as the human factor.
Unlike other pursuits where data is exploited, such as landscape architecture or Formula 1, digital services have a unique relationship to the data source. Users of digital services generate the data dynamically and sometimes proactively (generate and respond). They must be a part of the "optimization" equation in an emphatic way.
When successful, data-driven design provides insights that lead to successful re-designs and faster design evolution. The insights may highlight the human factors in an unpredictable manner. Christian Rudder's data on dating (OKCupid.com) is a great example. He found three different stories for what men's preferences are as far as the age of the women they wish to date:
Search preferences: almost the same age as the man
Search results: younger than the man
When rating photos: young women in their 20s
This is real-world data, people. Inconclusive, incoherent, big and beautiful. Making the best out of it is a design challenge and luckily these days we have access to many tools that allow designers to learn quickly and more than ever before!
Great design, big data
The way I see it, data-driven design is grounded in "big" data collected through the novel techniques of behavioral tracking and sensing, whether in virtual environments (such as web browsing behavior) or with physical devices (mobile device use patterns).
It's "big", because the data is not necessarily big by the standards of a 2016 digital footprint. It is big in comparison to what design research (even market research) has been capable of collecting and utilizing in the past. It also emerges in interaction and the data is often unique to the situation of both the digital service and the user. I call this the Internet of People (IoP), just to highlight the difference to the emerging Internet of Things data stream.
The stream of IoP data is in constant flux. Unlike with machinery, human responses with respect to your digital offering will vary from day to day as users constantly adapt to the ever-changing network.
Go for quantity - don't disregard quality
The data-driven design approach places an emphasis on data quantity. Designers, however, must never forget the qualitative insights. Qualitative data provides an understanding that is a necessary condition for design as long humans run the show (Pavlichuck on big and thick data). Design decisions and inspiration for new proposals should be derived from data, so a good label for this approach might as well be data-informed design. The aim of my approach is to preserve the agency of design with human designers – not algorithms.
This article provides an outline of the variety of tools that can be utilized in data-driven design. The focus is more on methods that further develop and optimize existing service in production - not so much in creating revolutionary new service - even though some ideas are applicable there as well. I will also give a few concrete examples of tools that are currently popular in designing web-based services.
Digital tools bring scale and efficiency
While I personally advocate for the unique greatness of the (digital big) data-driven design approach, most methods I promote are not new to designers and design researchers. They have clear history in design and usability research.
The qualitative leap is not in data quality. It's a revolution in what an individual designer with limited resources can achieve. Traditional methods used in, e.g., usability studies, gain a new edge when you can get ten-fold the data with a quarter of the time investment.
Data-driven design tools – the variety
Data-driven design tools fall into two categories:
Data acquisition and interpretation
Assistive design.
The latter category remains largely empty as there are hardly any professionally sound solutions for assisting design work in terms of solution generation. There are, however, some potentially interesting advances in the area, like a UI design technology called Sketchplorer by Aalto University. Some other generative design tools will be introduced in the follow-up blog post.
Currently, solutions designers I know utilize the most are about data acquisition and interpretation. Truth be told, most technologies excel in acquisition and are less refined in interpretation, leaving much potential for future development.
Passive and active data collection
There's a fundamental dichotomy in acquiring data and it concerns what you tell the user about your data acquisition. Passive tracking vs. active elicitation is the difference between covertly recording aspects of user actions and characteristics, while active elicitation poses questions about the service to the user, directly (surveys) or indirectly (chats). Passive tracking tools usually solve the challenges of  automated collection, aggregation and analysis all in one.
Especially passive tracking in particular has generated much discussion over the years. As major internet companies have taken to experimenting with users on an enormous scale, awareness of user activity recording on the web has increased.
Passive tracking is a very general term and can apply to almost any kind of under-the-surface activity. Whether it is an app or web page, there's almost nothing that can't be recorded. I'll go into more detail about these methods in the next post.
Reactions to passive tracking have not lead to a large-scale revolt. Web analytics have yet to face a foe like the increasing rate at which ad blocking solutions are being developed. Web analytics does take a collateral hit from ad blockers, including Crystal, shipped with iOs9 in 2015.
https://www.safaribooksonline.com/blog/2015/11/16/web-analytics-in-a-world-of-ad-blockers/
https://webrepublic.com/en/blog/2015/12/18/the-impact-of-ad-blockers-on-your-web-analytics-data/
http://marketingland.com/ad-blockers-analytics-webmasters-know-145661
But this post is not about the ethical concerns in data collection, although I admit this issue must be taken into consideration before using these methods.
Active probing for user feedback has been around for a long time. Who hasn't run into a web pop-up asking to participate in a feedback survey or review a movie, hotel or rental car? My personal feeling is that things in this field have improved over the years, but development is hindered by the fact that users are reluctant to invest their time in filling surveys. This is the non-response issue. I was about to type 'long surveys', but in fact I think people will oppose any distraction to their primary task.
Contemporary targeted website surveys, such as Qualaroo, can be quite attractively presented. The wide adoption of simplified measures of customer/user experience, such as NPS or CES, is evidence that marketers and designers take the non-response issue seriously, but the active solicitation of the voice of the customer is not easy and response rates tend to be poor. Then again, there are completely different approaches in which customers are onboarded to a totally different mission, that of co-creating a new kind of service.
The product development and user testing that might happen, for instance, in dedicated, private Facebook groups, is a totally new approach. I will not explore it any further, as my current focus is in service evolution.
-------------
This was the introduction to the tools of data-driven design. In the next post, I'll introduce a number of different types of off-the-shelf tools that are available to data-driven designers working with digital services today. Stay tuned for next week!
Lassi A. Liikkanen

Digital Analyst Lead