Back to Blog
European accessibility act - what you need to know and where to begin
The European Union is determined to help its disabled citizens in their daily lives, and they are making companies help out too. By June 28, 2025, a new EU directive on Accessibility is coming into force, aiming to guarantee that the 80 million people in the EU with some sort of disability will have fair access to products and services, by — for example — being able to browse the web while being visually impaired.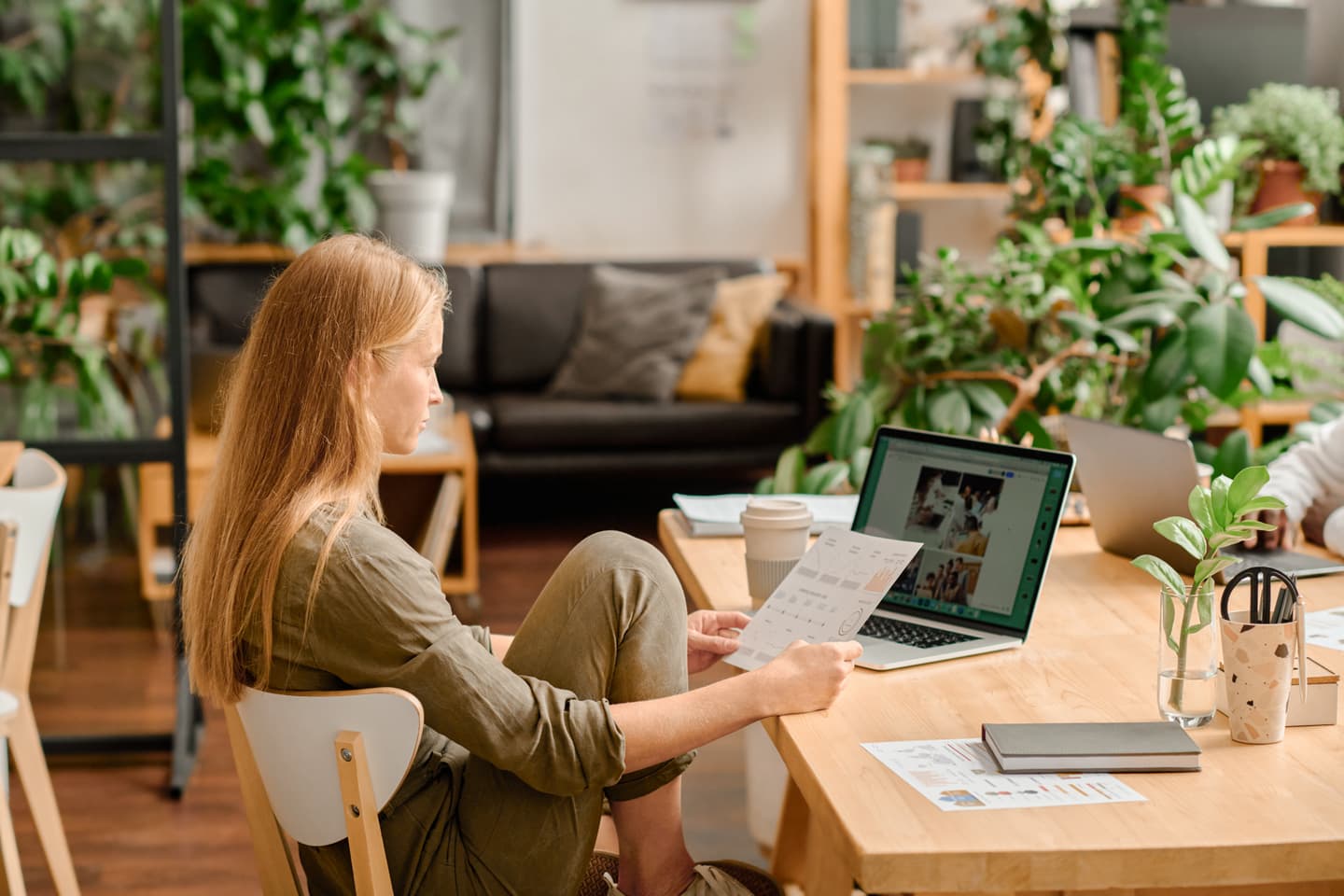 This concerns not only the websites of the public sector; private companies are also affected and will have to ensure that their digital channels, products, and services comply. The act can be somewhat complex to grasp as it contains a lot of specific details about compliance. This blog summarizes the topic to give company leaders a view on how they are affected and what concrete steps they now need to take.
Addressing matters of accessibility concerning digital service is a complex topic that touches on many competencies such as UX Design, Software Development and Content Creation. Whether your organization is large or small, simple or complex, now is just the right time to start.
Who's affected by the European Accessibility Act?
Before jumping to actions, companies need to understand whether your business is affected by the directive. Only then can actions be taken to understand the current state of products, services and digital channels, and plans be made for the future.
In essence, you need to comply if your company has a yearly revenue above 2 million euros, more than ten employees and products or services within the following areas:
Computers and operating systems
ATMs, ticketing, and check-in machines
Smartphones
TV equipment related to digital television services
Telephony services and related equipment
Access to audio-visual media services such as television broadcasts and related consumer equipment
Services related to air, bus, rail, and waterborne passenger transport
Banking services
E-books
E-commerce
This means that if you sell something on the internet, your website or app needs to be accessible. If you're in the travel business, all your touchpoints – e.g., digital apps, physical ticket machines, and information displays – need to comply with the regulation.
What do you need to do?
If you have a product or service that falls into one of the categories mentioned, there are three things that we, at Futurice, recommends you to do:
Perform an initial accessibility audit
Fix discovered issues
Establish a structured way of including accessibility requirements into the continuous development lifecycle of your product or service in the future.
The accessibility audit
An accessibility audit is when an expert runs accessibility-focused tests on the product or service. The chosen product or service is tested against the global standard for web accessibility, called Web Content Accessibility Guidelines (WCAG 2.1). Among other things, the tests check that websites and apps are compatible with keyboard and screen readers and that the design is usable, perceivable, and understandable to people with different needs.
Prioritize, plan & fix
The audit generates a list of things to be fixed. Heads up, if you haven't worked actively with accessibility, the list is probably long. For larger initiatives, several months is often needed to address the findings. Prioritize where to start, what is most important to fix first and create a plan for all issues.
Accessibility process for the future
Your business, products and services, and staff are probably constantly changing. To avoid new errors being introduced, be proactive and create a process for how to work continuously with accessibility during the design and development phases. Find internal ambassadors and changemakers who could run the initiative. Provide accessibility training to your designers, development team, management, and content creators. Accessible digital products and services require knowledge of how to code, design, and write accessible content. Not everyone has to be an expert, but everyone should be aware of the new expectations. Finally, continuously test the accessibility of your products and services to people with disabilities.
There is no time to waste
If you have read this blog and realized that the directive covers your products and services, you shouldn't wait to get started. Becoming compliant might only take a couple of months with an assigned team of accessibility experts. But, to stay compliant and offer great accessible experiences when continuously developing your products and services requires organizational change, which can be more complex.
Hopefully you gained a better understanding of what the European Accessibility Act means for your business and what needs to be done. If you have any questions or need help getting started with digital accessibility, reach out! erica.bergensand@futurice.com
This is digital accessibility in short
Aims to allow individuals with disabilities to use digital products and services independently.
Interface and functionality design should be developed so people with disabilities can access, understand, operate, and control the product.
Products and services must be accessible in more than one sense. By touching, hearing, seeing or speaking.
Ensures accessibility tools can be used. For instance, screen readers must be able to read aloud text content, video content should have captions and visual content such as images should be described in text.
Provides an accessibility statement for each website and mobile app, listing non-accessible content, alternatives, and contacts.
Erica Bergensand

Product Manager