Back to Blog
FutuStories - Meet Lisha, Senior Designer
Through her wide range of work and study experiences in various cultures, including four years at Futurice Helsinki, Lisha has always gained a lot from the people around her. She shares some highlights of her career so far.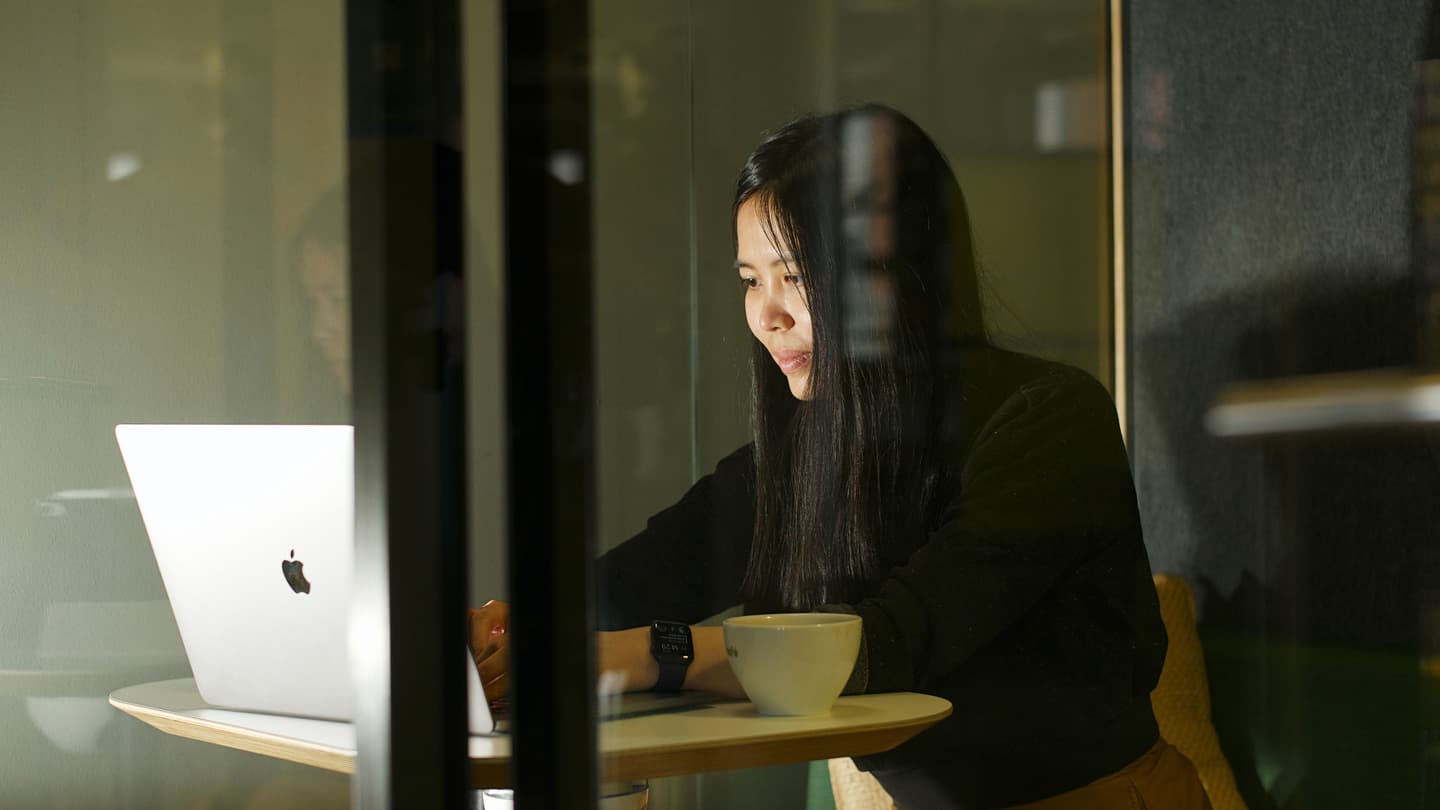 How did you learn UI/UX design?
Before my art studies at university I had the opportunity to do an internship with Bosch in Germany. I was there for one and a half years overall, part of which was working towards a pre-master's programme. I learned a lot, and when I finished I was considering where to continue my design studies. Finland was the best option because of the quality of the design school and the free tuition. I had expected to return to Germany after I graduated, but I fell in love with Finland so I stayed here instead!
How did you end up at Futurice?
While I was trying to find my first job in Helsinki I landed a traineeship in the USA instead, but as that was ending I was offered an interview with Futurice. It went well and they took me on for the summer. I really enjoyed my time here and fortunately my work was appreciated by my colleagues, so I was invited to stay – and now I've been here for four years!
What have you gained from working here?
At Futurice I make my own decisions and I'm responsible for my personal growth and direction – with help and support, of course. This level of independence was weird at first, but when you get used to it you feel empowered to make the best choices for yourself.
What do you enjoy most about your work?
I really enjoy the people and the culture. Working for lots of different clients, I can see how company culture impacts the way people work, and the people at Futurice are super supportive and caring – any time I need help or ask a question someone always answers. The company also helps us reflect on how we're doing and how we can develop our careers and grow professionally. For instance, my supervisor finds me mentors here who can help with the skills I want to work on. Because Futurice has so many offices around Europe I've also been able to travel and work in London, Berlin and Munich, which is a really nice way to experience other cultures.
What are your secret superpowers at work?
I think my secret superpowers are curiosity and reflection – I'm always considering how to advance the user's experience and learn more to build my core design skills in areas like accessibility and illustration. My ability to reflect helps me to look back at what I've done and use it to inform what I want to do in the future. It also drives me to seek out feedback, which is key to always improving my work.
What's your biggest dream?
I could have already answered this 10 years ago, when I realised there were three dreams I wanted to fulfil in my life; I wanted to travel the world, which is something I've done but would like to do more of, I wanted to meet a nice guy (I decided this just before meeting my amazing husband!) and I wanted to be a really good designer. I feel that I'm well on my way to achieving all three!
What inspires you in life?
People. When working with different people I always try to mirror their strengths and adopt them as my own. So if a colleague is really good with visual details for example, I'm inspired to improve this aspect of my work. This is also true in my home life: it inspires me to see how my husband is so chilled in stressful situations!
It's 2121. What do you want to tell future Futuriceans?
They might have figured this out for themselves by then, but I see that while tech has changed over the years, humans haven't changed all that much – we still have emotions and form an emotional connection with our products. So my advice would be to always seek to understand the human user, as this can help us make the best products – don't just lean on the capabilities of the technology.
---
Interested in reading more stories about us and our people? At Futurice, we celebrate diversity and cherish everyone's unique journey. Check out our Welcome Home page and get inspired by more journeys shaping our culture. If you would like to read more stories and get to know our people, our sites and the community better, check out the global version of our FutuStories Booklet.
Pia Hämäri

Marketing Lead, Finland & Sweden