Back to Blog
Interview with Jaakko Nurkka, Co-Founder Cliniserve
Jaakko Nurkka, Co-Founder and Managing Director of Cliniserve GmbH is convinced that there are plenty of opportunities in different segments of the healthcare industry. From his perspective, the quality and efficiency of inpatient care can be improved considerably by digitising processing and using existing data in novel ways. Find out how Cliniserve helps hospitals to improve the utilization and allocation of their care personnel.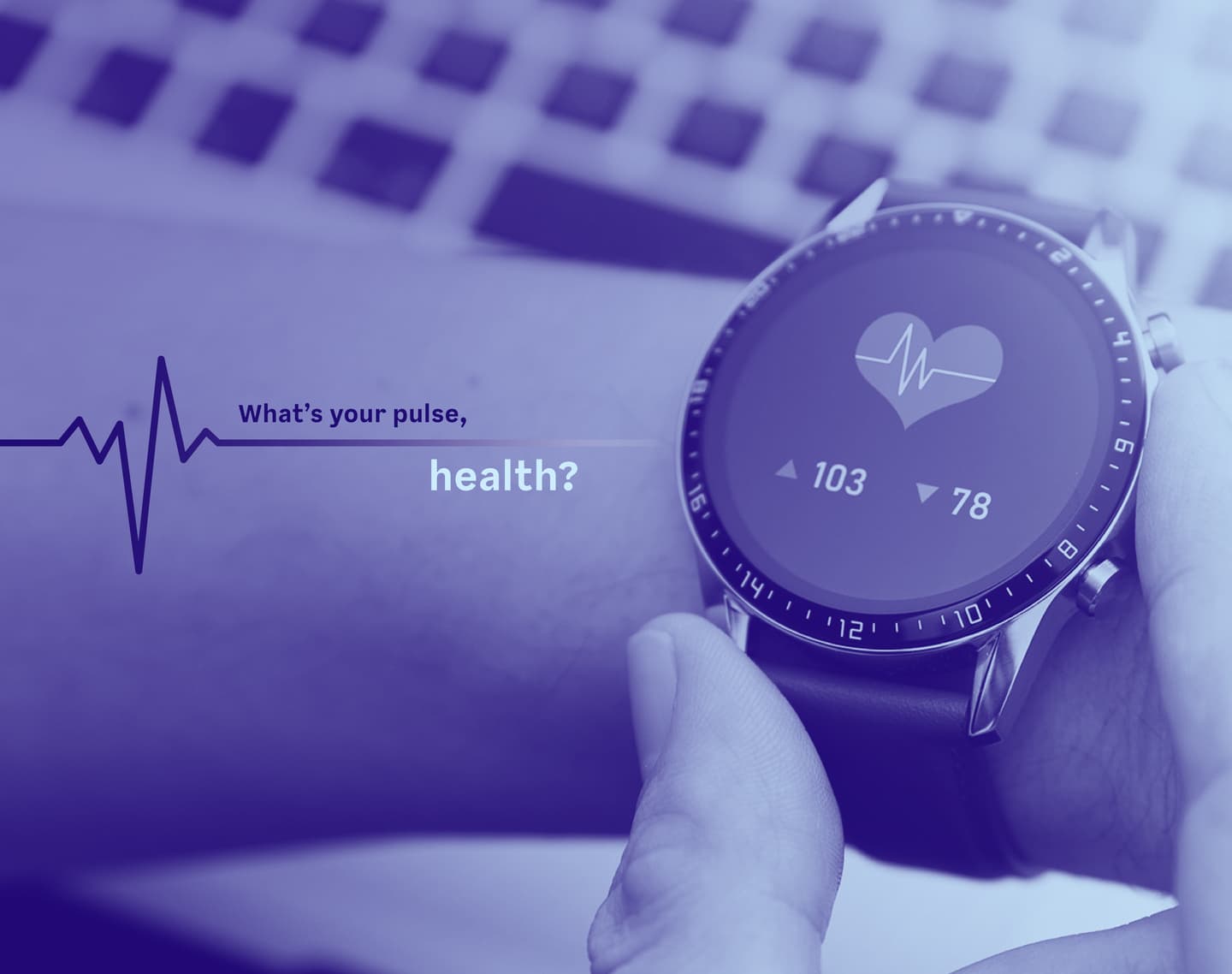 Cliniserve is offering a SaaS solution for hospitals and helping to solve the problem of growing shortage of nursing staff. Can you tell us a little bit more about the problem you want to solve?
Practically all developed countries are struggling with a large shortage of qualified personnel in care occupations. According to the Bertelsmann Stiftung (2012), Germany is dealing with a shortage of around 80 000 nurses, and this is predicted to grow to up to 200 000 by 2025. At the same time, this scarce resource is not used effectively. Studies show that nurses in an acute care unit (your average hospital ward with no intensive care patients) only get to spend 15 % of their working time on the task they were qualified for - patient care. On the contrary, 20 % goes to walking around, another 20 % to documentation and 35 % to administrative work like communication and coordination. Much of this is due to outdated tools and processes that nurses work with every day, and we believe that digitization in this area can contribute greatly to countering the issue of personnel shortage. We focus on reducing the time nurses spend walking around and coordinating work within their own ward as well as between departments of the hospital.
When looking at hospitals, how could data help to improve their efficiency?
By far the largest part of hospitals' budget goes to personnel, and most of that to nursing personnel, as they represent such a large part of the total workforce. This is despite the fact that they earn a lot less than doctors. By utilizing existing data that hospitals have on patient diagnoses, disabilities, and treatment plans, we believe hospitals can automate most of the coordination of patient care and delegate tasks more effectively to the suitable personnel. This way nurses would save time on coordination and tasks that don't require their qualification and could be taken over by service personnel. This would also reduce the risk of human error in coordination between departments, reducing the amount of waiting times in operating and examination rooms.
What do you think are the biggest hurdles for healthcare companies to successfully use Data & AI to improve the treatment of patients?
Besides the obvious challenge of data protection, our customers and us have to deal with political hurdles and challenges to do with interoperability. The hurdles caused by data protection are quite obvious and understandable, but in most cases solvable with technology and system architecture. In our experience, what has turned out to be more difficult is dealing with political resistance to change as well as the usage of data. Hospitals are large organizations with starkly contrasting interests between management, doctors and nurses. The workers councils are often critical towards the management and resistant to change when it comes to introducing new tools or using data in novel ways. Especially if there is any chance that it might influence the workforce and what is expected of them. Finally, there is the huge hurdle of interoperability. Hospitals have acquired their information systems a long time ago, and back then interoperability was not such a large consideration. Nowadays, they are frankly being held hostage by the providers of those systems, who are trying to protect their position as the gatekeeper of all the valuable data and demand outlandish fees for the implementation of new interfaces and are not open to a more open landscape of interoperability between systems.
The current crisis has shown that there is also a need for change in internal processes. In which ways do health players need to optimize internal operations in order to stay resilient?
Hospitals have long been struggling with keeping their shifts staffed in case of absences. In the current crisis, healthcare professionals have been especially vulnerable as they have been treating patients with the virus. Thus, hospitals increasingly need to be able to schedule their personnel flexibly and be able to staff shifts on short notice. The most progressive ones have already set up nurse pools, in which the personnel are qualified to work in different departments of the hospital and available to jump in for shifts in any of them with short notice. Additionally, they have started scheduling shifts outside the traditional morning, afternoon, night shift models to be able to reply to load peaks in a better way. This is also where our TEAM solution comes in, helping hospitals coordinate pools, finding replacements as well as rewarding employees for jumping in on short notice.
We can see that more and more startups are entering the field of digital healthcare. Where do you see the biggest opportunities startups can bring to the healthcare industry?
Healthcare is a very broad field, and there is a plethora of opportunities in different segments of the industry. From our perspective, improving the quality and efficiency of inpatient care is highly attractive. German hospitals alone spend 18 Billion Euros annually on the salary costs of nurses, meaning that even small improvements in the efficiency of their work can lead to huge financial gains. Of course, these gains are not achieved by getting rid of nurses. On the contrary, gains are required to keep the system running with less qualified nurses available. But healthcare is not just about inpatient care. Digitization can also radically help prevent patients landing in inpatient care altogether, for example by enabling patient consultation and monitoring remotely and incentivizing behavior that prevents illnesses in the first place.
Looking at these opportunities, what else needs to be done to transform Germany into a digital health nation?
As healthcare is almost completely funded publicly, the government needs to make funds available, and even more importantly, incentivize healthcare providers to pursue digitization that adds value. Healthcare providers, just like any other market actors, react to incentives and try to optimize their costs and revenues. For example, setting limits on how many nurses need to be present in each shift does not automatically lead to better patient outcomes and care quality, but measuring long-term patient outcomes and patient satisfaction will. If patients receive the care they require, it should not matter whether the ward was staffed with 1 or 100 nurses. Similarly, it makes no sense that hospitals are paid a fixed amount per case/intervention. This just leads to providers optimizing for days spent in the hospital and unnecessary procedures, while they should be paid based on the quality of the long-term outcome.
Which technologies do you think will play the biggest role in the transformation process?
It would be a good start to digitize manual processes, connect different actors and enable interoperability between systems. I am talking about such simple things as web services and open APIs that will act as the fundament that future technologies can build upon. I think it is quite descriptive of the state of digitization in the healthcare system that different healthcare providers have no way of sharing/accessing existing records about me, even if I would consent to it or if my life would depend on it in case of an accident.
What are potential obstacles in the user acceptance of digital health services and how to overcome them?
When it comes to the collection and usage of health data, users are extra careful about their privacy. I think we saw it in the case of the COVID-19 tracing apps that data frugality and full transparency about the collection and usage of data is paramount to user acceptance in the digital health space. We also follow this principle by explicitly opting out of collecting any personal data about the patients that use our app in the hospital. This has also benefited us a lot, making our solution easier to accept for data privacy officers as well as patients.
When looking at the future of Cliniserve - what will be the next steps you will take?
We are constantly developing our service further to help hospitals improve the utilization and allocation of their care personnel. We are thus working towards building the operating system for nurses, which they use for all of their coordination from shift allocation to task delegation. This way, we want to enable hospitals to manage care processes in a more flexible and outcome-oriented way than today. At the same time, we are growing our customer base beyond Germany, with initial focus on the Swiss and Austrian markets.
About Jaakko Nurkka
Jaakko Nurkka is a Co-Founder and Managing Director of Cliniserve. Before founding Cliniserve, Jaakko received a BSc degree in Industrial Engineering and Management from Tampere University of Technology and a MSc degree in Management & Technology from Technical University of Munich. He has also studied at the University of California Berkeley, worked for technology companies like AWS and published a paper on the transformation to the SaaS business model in the Harvard Business Review.
About Cliniserve GmbH
Cliniserve is a Munich-based startup with the mission to enable better care operations. Their care coordination software relieves nurses of communication and coordination work, reducing their stress levels and allowing them to spend more time on patient care. At the same time, it allows healthcare providers to improve the quality and efficiency of their care processes. The solution has been in productive use in the German market for over 2 years and is helping high-profile hospitals like the Munich university hospital and the university hospital of Schleswig-Holstein get more out of their nursing personnel and increase personnel satisfaction.
Simone Mitterer

Global Head of Brand and Communications, Germany