Back to Blog
Taking healthcare to the next level with operational excellence
"Operational excellence" is a term that's thrown around a lot these days. But what does it actually mean, how does it apply to healthcare, and what are the benefits? In this blog series we'll take a closer look at these key topics.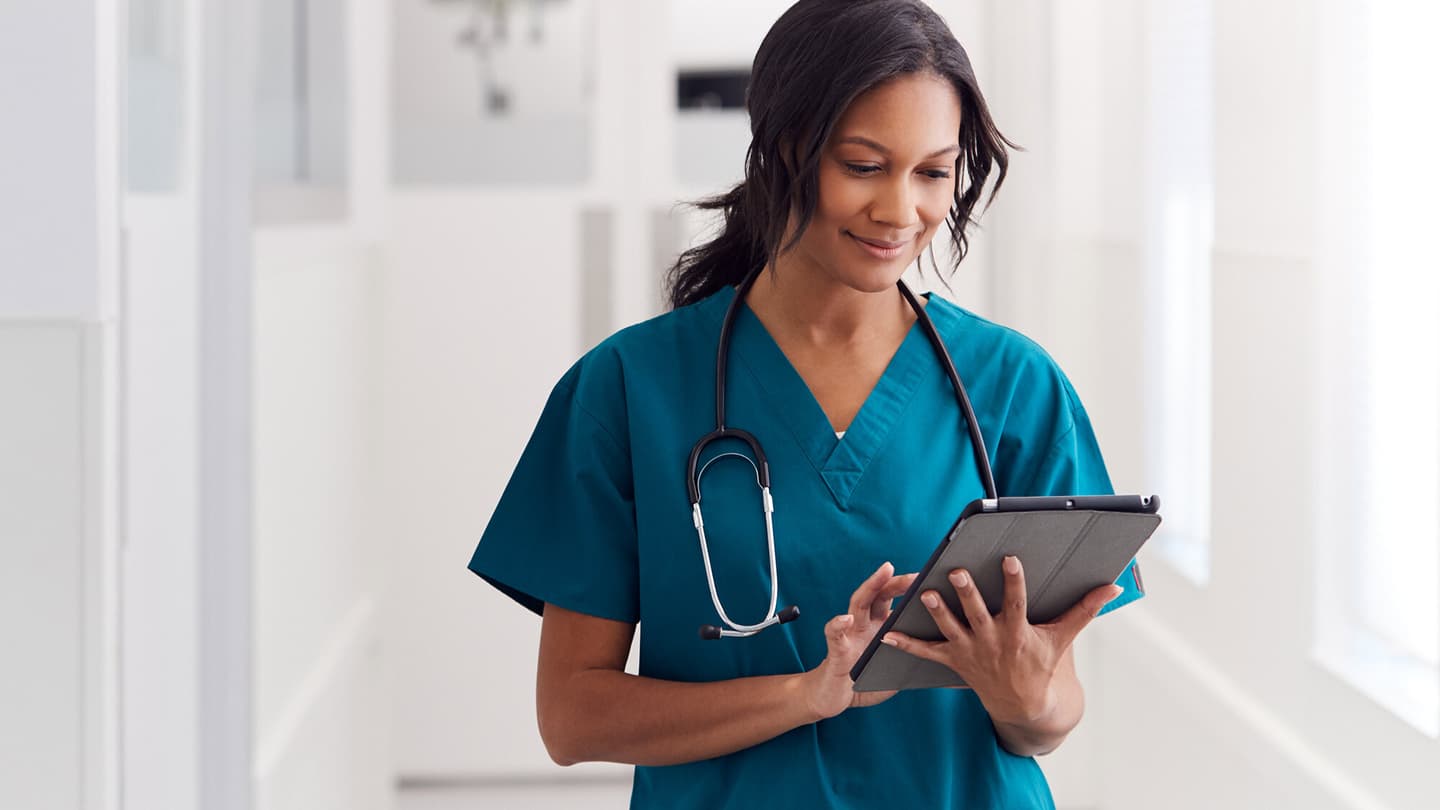 What is operational excellence
First, let's discuss what operational excellence means. Operational excellence is a mindset that enables a culture of excellence to be created within an organization. It means that every employee is empowered to make improvements to ensure the "flow of value" to customers. In other words, a company that has embraced operational excellence is able to maximize the value it provides for its customers.
In healthcare, operational excellence is the understanding involved in using principles and tools to deliver continuous improvement for patients and staff. Usually this means a focus on accessibility, processes and efficiency, quality and safety, and clinical outcomes.
This article is the start of a series exploring the practicalities of operational excellence in healthcare. It looks more closely at the traditional healthcare organization and the potential of a connected company (the ultimate goal of operational excellence).
The limitations of a traditional organization
So how can healthcare providers focus on delivering value with an operational excellence mindset? One answer lies in the concept of the connected company. Before discussing the connected company though, we first need to look at what typically happens in a traditional organization over time. When an organization is still small, different departments are still able to communicate and keep on top of what each other are doing. Overall, the various parts can still maintain a clear overview of what's going on across the organization.
Healthcare organizations are notorious for being disconnected due to multiple roles, departments and processes all working in a siloed manner. These disconnections occur because of the lack of a common direction, knowledge sharing and communication – which can cause ineffective decisions, duplication, excess work, firefighting and sub-optimal results.
What a connected company looks like
A connected company is one that has successfully tackled disconnection and achieved cohesion between its various functions. This means everyone has a big-picture overview that allows individuals and teams to keep track of what's going on elsewhere in the company, coordinate processes and share valuable information.
Analysis
A real-life example of using a connected company approach is a healthcare system that developed visualization dashboards to improve situational awareness in COVID-19 telehealth initiatives. Using a model of situational awareness as a conceptual foundation, along with a user-centred design approach, the team rapidly developed dashboard visualizations to support the system's telehealth operations.
What can be done?
The team used a five-step process to gain domain knowledge, identify user needs and data sources, design and develop visualizations and then refine these visualizations iteratively. Through this process they identified three distinct stakeholder groups, designing and developing visualization dashboards to meet each of their needs. User feedback demonstrated that the dashboards supported situational awareness and helped to inform important operational decisions.
Leveraging data for successful change
We fully trust that a connected company structure will result in operational excellence as data becomes the key enabler for decision making and knowledge sharing. This is the case regardless of the industry, domain or organizational structure.
Beyond solving problems within the organization, data also has the power to positively impact patient outcomes and satisfaction. Leaders can set their clinical teams up for success when it comes to providing higher-quality care and creating a personalized patient experience. Healthcare leaders have the opportunity to transform their organizations if they optimize how they collect, analyze and use data – but they can't do it alone. To reap the potential rewards of data, healthcare leaders must recruit and develop talented individuals with the necessary skills and attributes to support a data-driven organization and a culture that prioritizes innovation.
Analysis
According to Healthleaders, "though 54% of healthcare leaders view data utilization as a top business need, many consider their organizations to be data-rich but insight-poor. Organizations have ample raw data, but leaders are unsure of how to translate data into action that improves organizational, financial and clinical outcomes."
What can be done?
The key to successful data utilization is determining the right data to analyze and then using the findings to create strategies. These strategies cover growth, innovation, cost reduction, efficiency, training and development, employee retention and cultural change. Insights like this can be instrumental in multiple ways. Data not only helps us identify internal threats or weaknesses, but it can also assist in uncovering the root causes behind these weaknesses – enabling healthcare leaders and their teams to tackle them. Comprehensive performance insights can lead to innovation in many forms, from building new business models and making strategic technology investments to facilitating transformative partnerships.
The end result of a connected, data-led approach is a healthcare organization that can enable operational excellence to become more patient centric, valuable, resilient and interoperable.
Are you interested in operational excellence in healthcare – either learning more or providing your insights to us? We're looking to connect with a trusted group of experts in the field that will help shape the future of operational excellence and connected company initiatives in healthcare. Contact us to discuss more.
Sven-Anwar Bibi

Managing Director, Germany