Back to Blog
How playful design leads to more creativity and innovation
Did you know that fun and play can have a positive impact on messy design processes? Or that playful products are better at meeting user needs? The most important ingredient in design work is creativity, and when fun and play are involved, we are much more creative, we enjoy our work more and we are able to design better and more playful products. For this excellent reason, I'd like to introduce you to a secret weapon called playful design.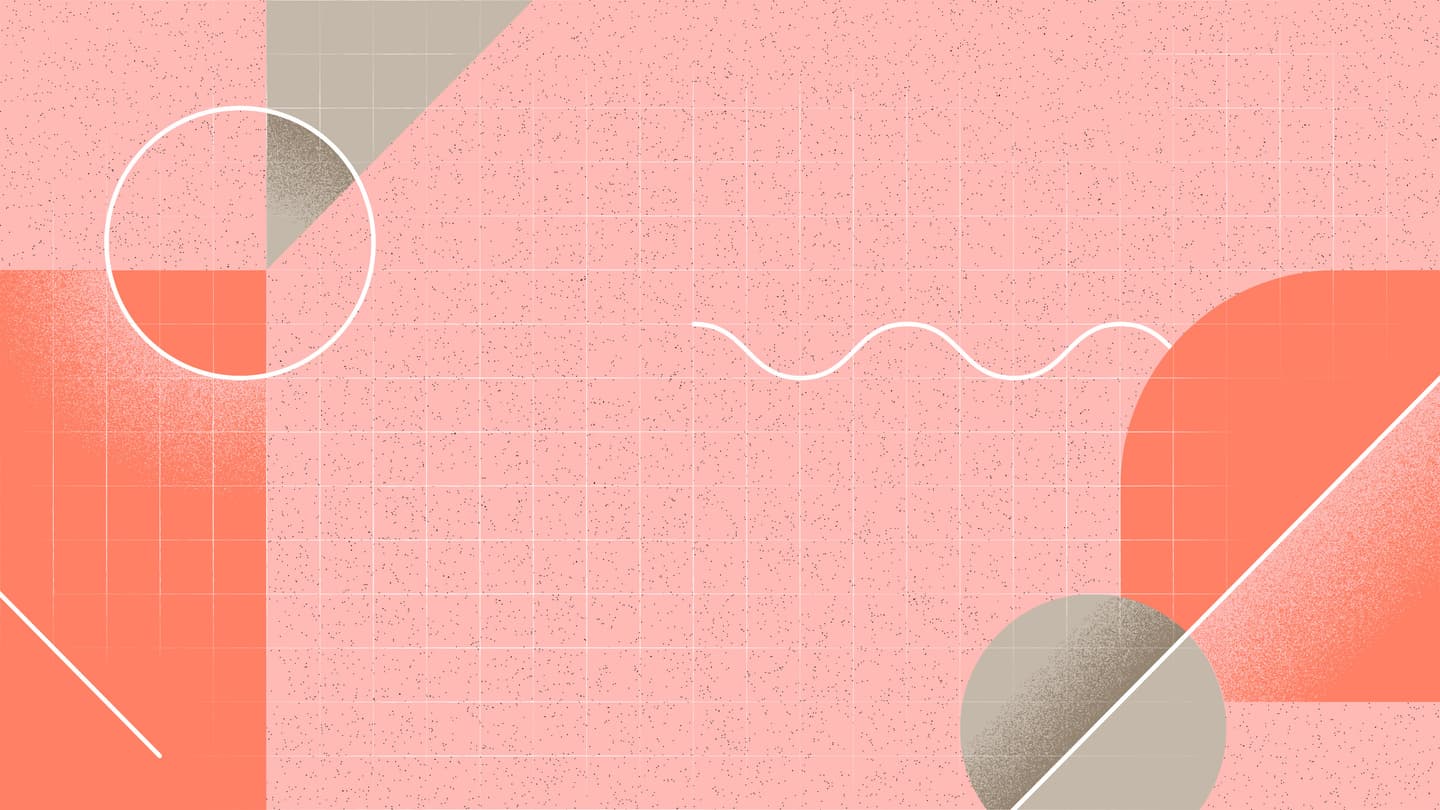 On the one hand, playful design is a methodology in which playful elements are incorporated into the design process, and on the other hand, playful design is a design outcome that has playful elements for the users. In other words, playful design supports both the design process and the outcome.
Let me start with the playful design process. As far back as 1795 the poet and philosopher Friedrich Schiller noticed the playful nature of people as an integral part of their behavior. He argued that we only fulfill our potential as human beings when we play 1*. Much later on, the term "homo ludens" has been established in social sciences, describing the scientific examination of play in a cultural context. Play amuses us while also being a part of our behavior, and it can be found in all cultures around the world. 2*. Playful behavior is particularly evident in children around the world. Children play to learn, to communicate, and to create. And this is exactly what we do every day as designers.
(*refer to the sources at the end)
In my doctoral dissertation, I found out that play is an essential factor in positively influencing the design process in highly innovative companies. Play creates an atmosphere that helps to encourage creative behavior. With a sense of humor, ideas are not taken too seriously and the members of an organization are less afraid to express their ideas. Sometimes humor and laughter can help move toward a solution to difficult problems: They make criticism not feel like criticism at first glance, and encourage presenting ideas that may be implemented at a later date. Laughing or smiling frees designers from these restrictions, and by extension, supports the generation of incongruities and ideas. The opportunity to laugh and joke around enables designers to reduce tensions rather than just focus on success, and to offer space for creative and unconventional solutions.
Our four values – care, trust, transparency and continuous improvement – help us create an atmosphere where we can be authentic and humorous. We have many meetings and breaks, which provides a more relaxed and fun atmosphere. There is hardly a design meeting without laughter. Especially during brainstorming sessions, we talk about our 'crazy' ideas and solutions. We play around a little and don't take ourselves too seriously. Fun is part of our daily way of working.
CEO and Chief Designer Oki Sato explains the importance of fun quite well in this GQ interview:
"It's always about solving problems in a very pleasant, fun way. (…) Of course function is important but in the end it's always about emotions"
What benefits do playful products have?
The other aspect of playful design is the playfulness of the outcome of design. The basic idea is that users have fun while using our solution. They solve their problems and satisfy their needs while playing with our product. From this perspective, playful design is very similar to gamification, yet it uses the classic game mechanism only indirectly.
When focusing on the playful aspect of a product, the design outcome is as much about mastery or competence as it is about creativity and fun. With elements of playfulness, the product is adaptable to a range of social situations and fun to use. It's all about creating simple, minor actions that provide enjoyment and that the user can perform impulsively with little effort.
Playfulness is often the result of increasing both engagement and fun by guiding the user's desired actions and behaviors. There are four aspects that guide playful design:
Provide the right functions so that users can accomplish their goals
Offer usability and reliability to prevent frustration from undermining the fun
Engage users with interactions
Give constant feedback
These four aspects of playful design can also be found in the famous engagement loop. The first step of creating the engagement loop is to understand what motivates our users. A successful product always solves a specific problem for users. That's why we at Futurice have the motto "Love the problem, not the solution."
The next step is to return to the concept of a learnable challenge. A challenge always has goals, which are directed by what we want users to do, and what they want to achieve. Once we know what our users' goals are, we can start thinking about the tools and resources we need to provide to help them achieve those goals. The goals can be arbitrary, but they must be clear and relevant to the current situation – if they are not, the system loses credibility and quickly alienates users. Goals must also adapt to the users' increasing mastery of the challenge.
The third step is to design the interaction. The effort at which a user can perform an action should be small enough to quickly survey and make it fun to make progress. This, in turn, makes it easier and faster to go through the loop.
Lastly, the playful product provides a constant feedback system. Feedback should appeal to the motivation we identified earlier. This can be either immediate feedback about the action just performed or feedback about the status of the task. Feedback in the form of extrinsic rewards (for example generated ratings or points), while effective in the short term, is not sustainable in the long term. Either avoid them altogether, or back them up with intrinsic rewards so they transition into something longer-lasting. The important thing is to enrich the loop with a couple of fun elements to exploit the full potential of playful design.
With our client Buchinger Wilhelmi, we successfully applied the principles of playful design and integrated the engagement loop into a smartphone application. In the illustration below you can see a simplified representation of this in the context of Buchinger Wilhelmi.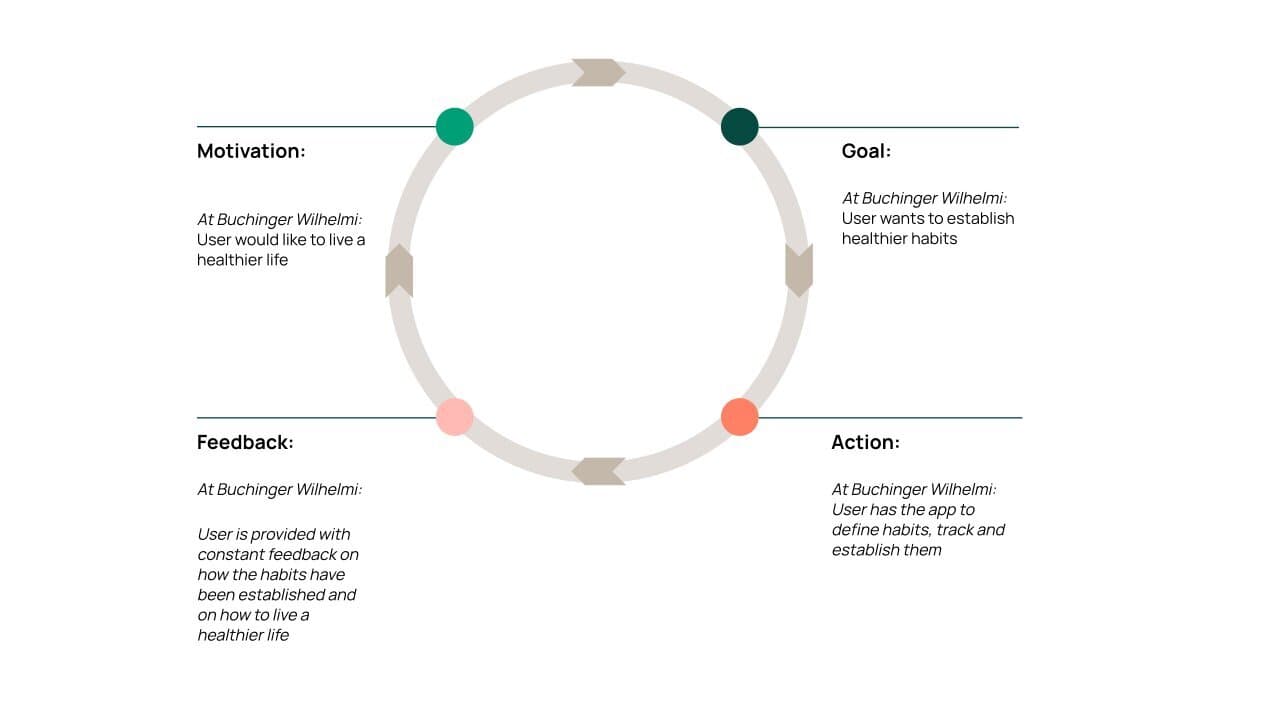 So, in summary:
Instead of feedback systems, think of learnable challenges.
Understand that motivation comes from the satisfaction of the needs to feel competent, autonomous and related.
Use this understanding of motivation to connect goals and interaction.
Make it fun to use.
Great user experience consists of pragmatic quality (i.e. functional experience) and hedonic quality (i.e. emotional experience). Standing out from among the many great user-friendly products takes more than focus on the functional experience alone. I believe that fun playfulness has the potential to differentiate from other products.
How playfulness can support your business
Having fun with the process and ensuring that the user has fun with our product is all well and good, but what does all this mean from the business perspective?
Playful design can be used to drive participation and engagement. This can be achieved by integrating playful experiences and dynamics into our solutions. A well designed, dynamic and sustained playful experience can be put to use in accomplishing a variety of business goals. Consequently, playful design has the power to build loyalty and make happy designers, as well as to enhance user interaction.
Not only do we strongly believe in the power of playful design, but many statistics also show how it serves business well. This Gallup study, for example, suggests that improving employee engagement and happiness leads to higher profits, increased productivity, and greater user loyalty.
Here are some more statistics to prove the value of playful design:
Luckily, playful design doesn't need to be difficult to implement. Even simple play time strategies can up the fun quotient in your office. The first step is simple: Have fun designing solutions, and change the famous slogan from "work hard, play hard" to "play hard, play hard."
Schiller, F. (1795). Ueber die aesthetische Erziehung des Menschen. In F., Schiller (Ed.). Die Horen (1st ed., pp. 51–94). Tuebingen, Baden-Wuerttemberg: J. G. Cotta
Huizinga, J. (2013). Homo Ludens. Vom Ursprung der Kultur im Spiel. In: B., König (Ed.). Rowohlts deutsche Enzyklopädie (23rd ed., pp. 7–8). Hamburg: Rowohlt Taschenbuch Verlag
Frederik Kraft

Design Director