Back to Blog
10 benefits of sustainable business transformation - and the risks of inaction
It may be tempting to assume that most – if not all – businesses and industries today address sustainability in some way or another. But that does unfortunately not seem to be the case, especially if we talk about a proper transformation with sustainability at the core of the business model.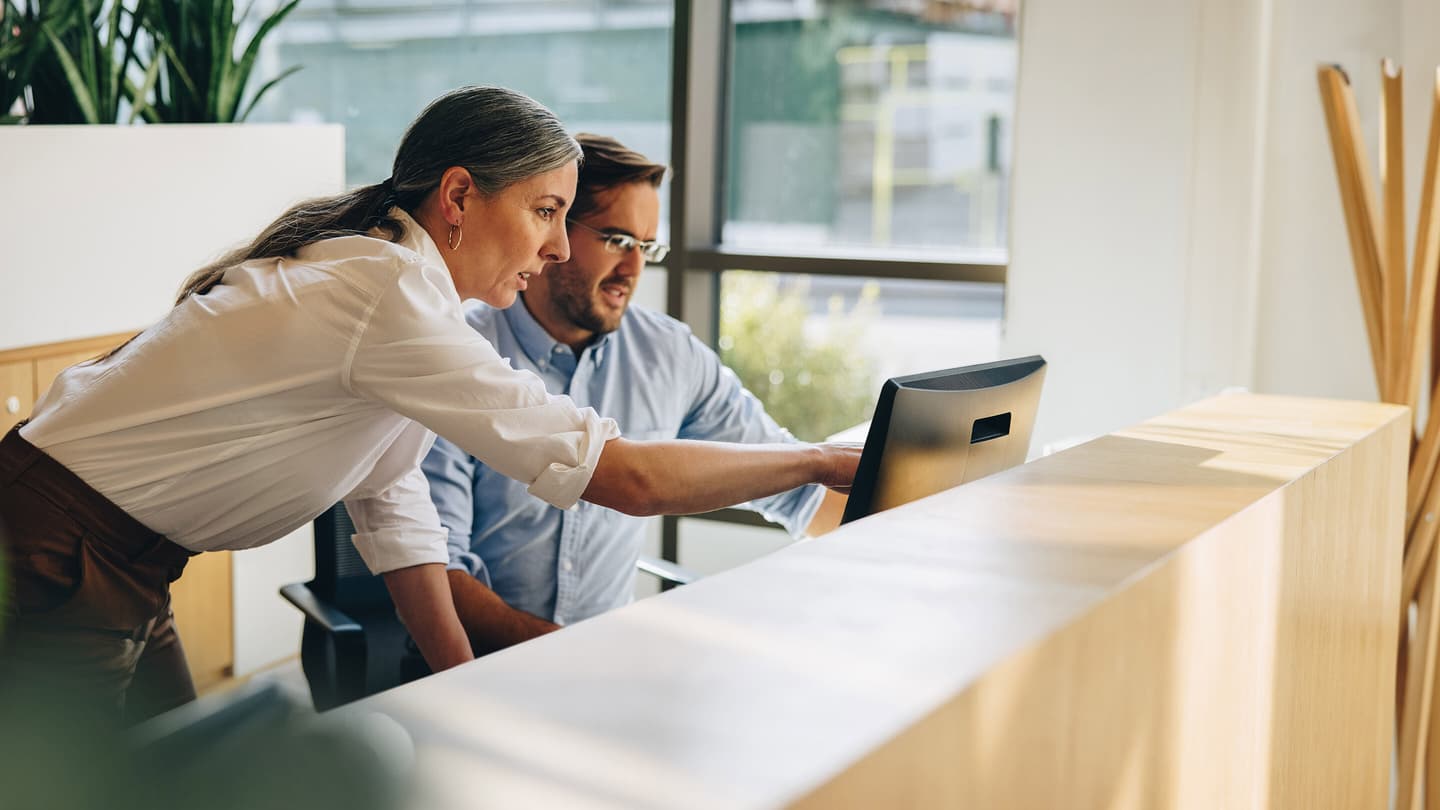 Sustainability as a business disruptor
The linear, industrial paradigm is slowly but surely on the cusp of elimination. It served humanity well in the 20th century, but is obviously in dire need of a replacement.
Why is this transformation also of business interest? Apart from the most obvious fact that your company may not be on board with the daunting task of reversing biodiversity loss and mitigating climate change, there are several other risks associated with a "business as usual" approach.
Here's a reminder of why this work is not just for the sake of preserving our beautiful planet – it also makes perfect business sense. Inaction is, in fact, associated with great risk.
1. Customer loyalty
If the leaders of a company do not consider sustainability as a viable business model, the risk is that they are vastly underestimating their customers' drive for a better tomorrow. Regardless of whether the target group is B2C or B2B (or B2B2C), you compete in a market where greenwashing and unsustainable brands are not only frowned upon, but rigorously challenged and eventually abandoned.
"It's important to understand that the demand for sustainable products and services will grow rapidly in correlation with us realizing the consequences of an unsustainable development. With an increasing effect from climate change, more people will look for companies and brands that are offering concrete solutions," says Rebecka Carlsson, Swedish sustainability advocate, and author of the transformation bible Exponential Climate Solutions.
2. Value chain collaboration
Industrial value chains are not what they used to be – passive producers, taking on any business proposal as long as it pays the bills. The industrial future will be created by collaborative ecosystems where circularity and data sharing is increasingly embedded in the business model for all actors.
The previous practice of shifting responsibilities to a distant Scope 3 is insufficient in a world where transparency and accountability prevails. If you don't drop unsustainable suppliers (or collaborate to improve the situation), someone else will drop you. It's time for ecosystem thinking.
3. Resource efficiency
Sustainability, at its core, boils down to a more clever and efficient use of our available resources. Using less chemicals and raw material means lower environmental impact and less waste; better working conditions entails higher talent retention, and limited spending on superficial benefits can allow for a more financially sound profit margin.
Rebecka Carlsson agrees: "The world is changing, which means both shifting market demands and a completely different challenge in accessing raw materials and energy. The ability to create more value with less resources will make companies successful and resilient in the times ahead."
4. Digital sustainability
Industrial processes and production from raw materials make up the predominant source of greenhouse gas emissions. A digital transformation, with all its promises from emerging technologies, may seem like a convenient antidote to unsustainable practices. But there are many considerations to take into account when it comes to digitalization as well. Tech platforms, data centers, blockchain technologies and AI models are all intense energy consumers as well. Breaking free from legacy systems can allow any business to address sustainability also at a truly deep and digital level.
5. Regulatory compliance
Business as usual has been made possible within the regulatory framework we have built in the industrial era. And while many activists feel that green legislation works slower than the world would need it to, tides are truly turning in the coming decade. Sustainability regulations will undoubtedly tighten the grip on business practices on a global scale. Unsustainable brands will not win tenders and contracts.
"The EU Taxonomy will put a lot of pressure on transparency and sustainability reporting, and we will shortly see the implementation of a digital product pass for products, that contains all the sustainability data from the production and distribution. In order to create a circular economy, traceability and transparency are key factors, not only for raw materials, but also when it comes to social sustainability. The footprints can no longer remain invisible to customers, auditors and investors," says Rebecka Carlsson.
6. The AI potential
There are endless opportunities in making business processes more automated and resource efficient. Machine learning, big data and increasingly powerful artificial intelligence models will allow for a far more smart and data-centric approach when it comes to everything from administration to marketing, human resources, and sustainability reporting. The digital and sustainable transformations are closely intertwined.
7. Capital attraction
The capital flows are shifting. Investors will no longer be prone to pour capital into industries and innovations that do not address sustainability or circularity. This shift comes both from stakeholders and an increased enthusiasm for true impact, but in large part also from the fact that there is considerable risk associated with unsustainable practices. Not just from a market perspective, but also when it comes to assets such as real estate, production facilities and work environment. Stranded assets are not just related to fossil fuel.
"The financial sector has been late into the game, but a lot is happening at the moment. Many investment companies and funds are joining the Science Based Targets for a 1,5 degree pathway. The pace will surely pick up fast", says Rebecka Carlsson.
8. Talent retention
Cultural shifts do not always come from the C-level management or board rooms. Are young talents gravitating towards your brand and yearn to work for your company? If this is a challenge, there might be missed opportunities in the making. Defining a strong purpose, a "why" if you will, could change everything from strategic decisions to mindset and corporate culture. Employees should be the strongest natural ambassadors of your brand. If not, something might be wrong.
By fostering a culture of innovation, co-creation and trial and error, we can empower employees to iterate and experiment more to create better solutions. And their drive comes from a sense of purpose and motivation.
9. Marketing opportunities
The market is allergic to greenwashing. However, communicating sustainable practices can still be a cost-efficient way of building trust and brand loyalty. Nobody's perfect, but every step in the right direction should count. Sara Davidson, Global Marketing and Communication Manager at Klarna, elaborated on this balance between greenwashing and greenhushing during the Futurice roundtable event Sustainable Futures:
10. Circularity benefits
The shift from a linear to a circular economy is no quick fix. Circularity needs to be embedded in everything from design to production and waste management. Is the product made for reuse, recycling or refurbishment? Can it be re-assembled? In many instances, one company's waste can be another one's asset. By collaborating with others, industrial symbiosis may be a beneficial practice for everyone involved.
With a circular mindset, new design challenges arise. Electrification, product-as-a-service business models and sharing platforms often create a demand for entirely new competencies. Embrace that challenge. The journey has just begun.
Want to discuss how your organization can harness the power of sustainability as a true business disruptor? Contact us and take your business to the next step on the journey towards sustainable, resilient growth.
Christian Von Essen

Journalist, author and podcaster at Heja Framtiden