Dev Breakfast
Dev Breakfast is our monthly tech newsletter. Curated by our developers from across our offices in Finland, Germany, Sweden, and the UK — it combines the latest, most exciting topics that recently sparked discussions among our techies.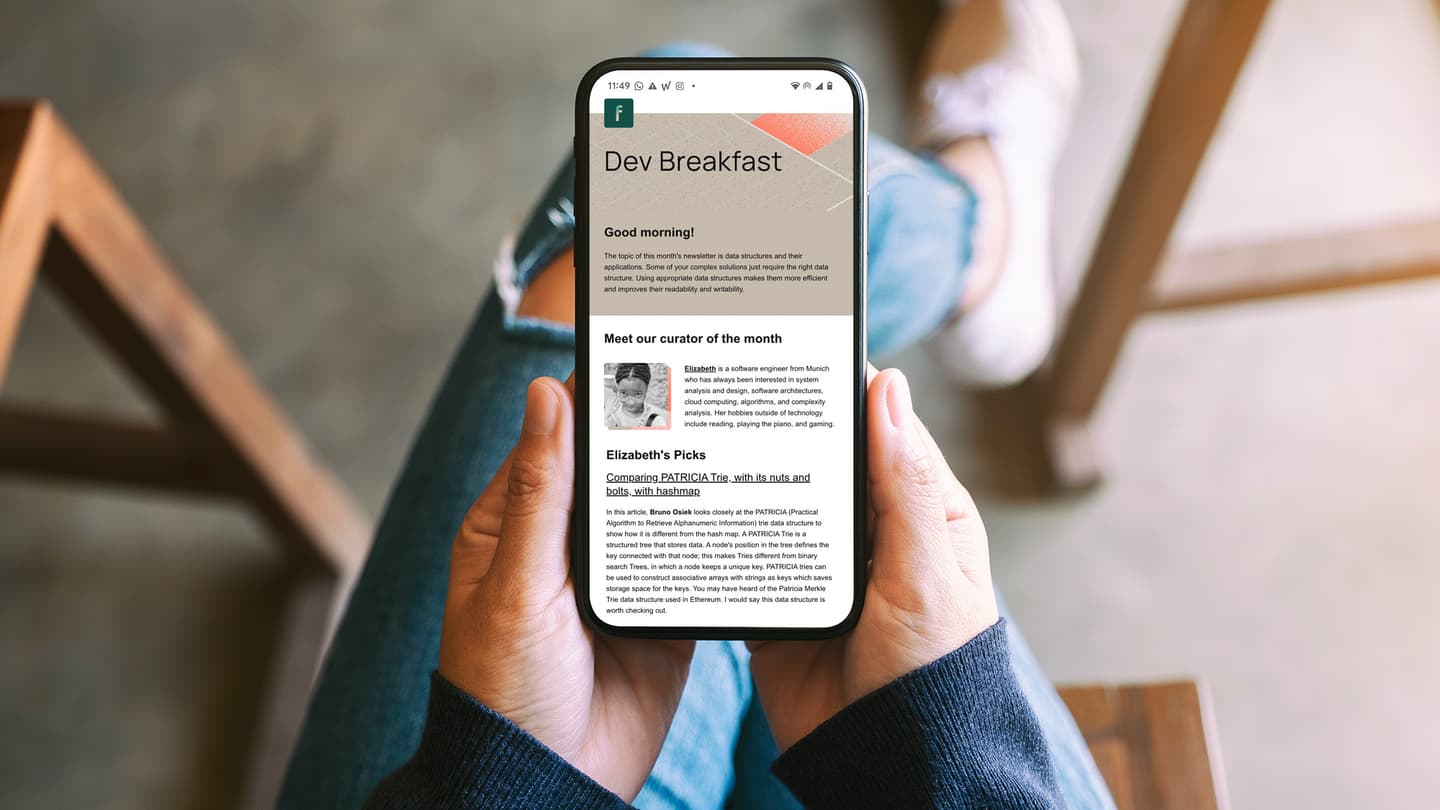 Featured this month
The August month edition is from Antti Mattila, Lead Web Technologist on the new CSS features.
Subscribe to Dev Breakfast newsletter
Like our curated topics for the month? Get the latest on technology, culture, careers, and events from Futurice directly to your inbox.
Check out previous editions