Back to Blog
How a combination of digital and data can be harnessed to create future sustainable business models
To achieve sustainable, long-term positive impact, organizations must effectively address the three pillars of Profit, People, and Planet (the 3Ps) simultaneously. Rather than treating them as discrete goals, they should be considered holistically. Achieving this balance can be challenging, but with the help of digital practices and data-driven decision-making, innovative organizations can create disruptive business models which deliver across all three pillars.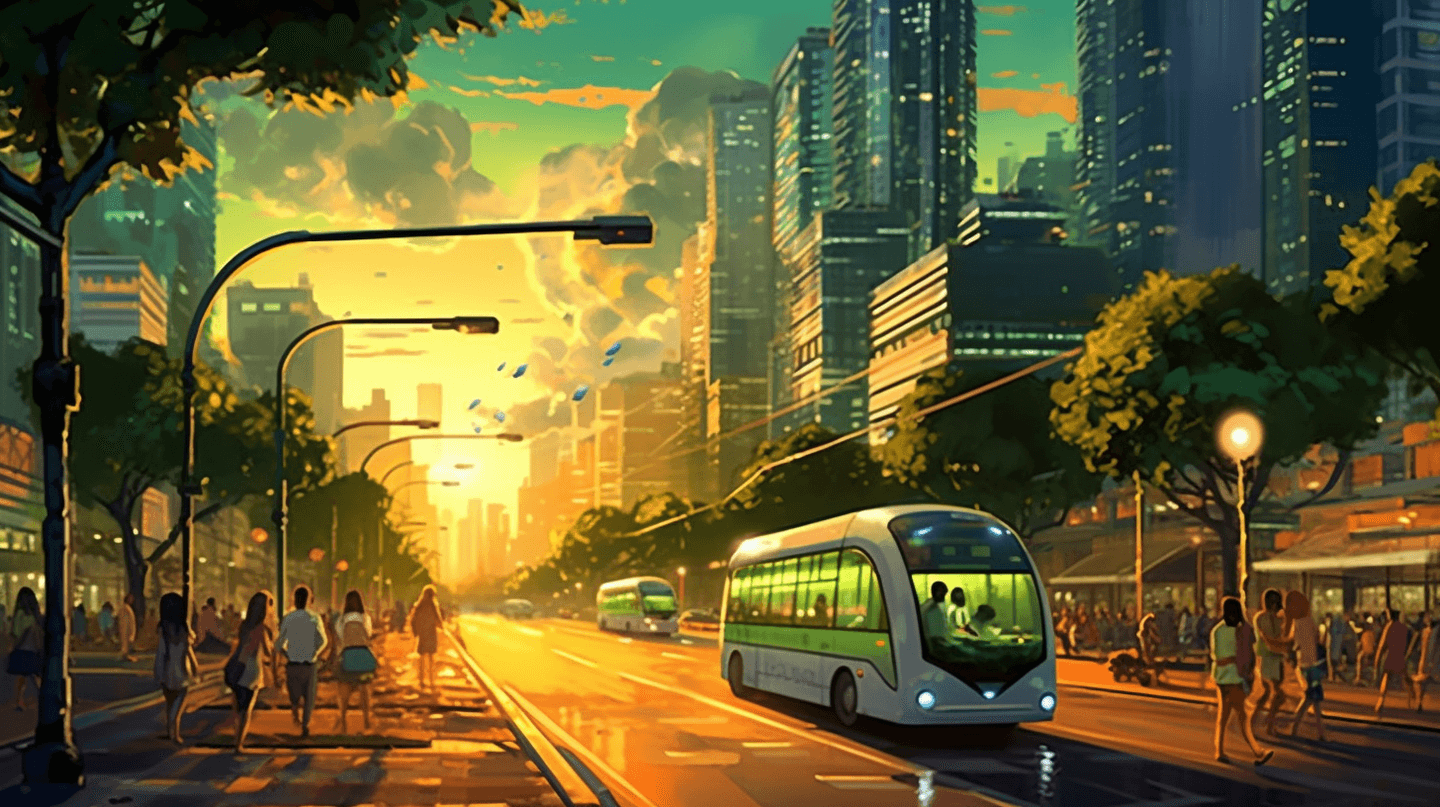 In our work we come across two types of organisations -
those broadly compatible with the UN Sustainable Development Goals (SDGs), and that can tweak their existing practices to successfully deliver value simultaneously across people, planet and profit.
those fundamentally misaligned with achieving these goals - they have a business model which is built on extractive, degenerative and/or exploitative practices and cannot work in another way.
At Futurice, we're in the first category - we believe that there is nothing about our business that prevents us from delivering a positive impact. This became clear as we went down the road of becoming B Corp certified (still in progress). While not an insignificant effort, we haven't had to fundamentally change what our business does or how it operates. Although this framework has come under criticism recently, we believe that it's a very positive approach to creating fundamentally better organisations.
The second group, those which have business models which are built on extractive, degenerative and exploitative practices, sometimes attempt to create a positive impact through incremental improvement, but after some quick wins, run out of momentum when required improvements come into conflict with core business practices. These organisations often end up being called out for greenwashing, where the PR around the 'positive' action is covering fundamentally harmful business models.
In both these cases, incremental improvement, while generally well-intentioned, misses the opportunity to explore breakthrough business models with a much greater impact. At Futurice we recognise this and – both internally and with our clients – are exploring alternatives.
We're seeing an increasing number of organisations that are reinventing themselves and their industries by adopting more sustainable and innovative business models. By leveraging the power of data and digital technology, they're rethinking the way they deliver value to end consumers and a wider set of stakeholders.
In previous waves of digital disruption, we saw organisations use the power of digital to create significant profit and value for a small number of people by creating business models which leveraged the opportunities these new technologies presented, Shein and Amazon are examples. However, the potential negative impacts of some of these companies have resulted in consumer and societal backlash.
In this new era, organisations are going further to leverage the power of digital and data to help reimagine their business as fundamentally compatible with the world we need to create A world where profit, planet and people are all equally important and at the core of how the organisation operates.
When we combine these capabilities with a more fundamental reframing of the business model an organisation uses to deliver impact we see new opportunities to supercharge impact across profit, people and the planet.
Business Model Reframing Creating a disruptive business model that delivers on the 3Ps requires us to build a better understanding of how products move through their whole lifecycle - through a production supply chain, during their lifetime and often into a renewal cycle vital for circularity. Creating a digital footprint of the product and processes it interacts with enable a company to measure its impact and identify ways to improve. It can be used to provide transparency and trust for consumers.
Once a product has been created, we can focus on maximising its usage and lifetime, then eventually ensuring it is renewed, recycled or recovered. One way digital is enabling this is by a shift to 'as-a-service' models, enabling consumers to get value from a product which they only need for short periods of time before returning them to be renewed for others to benefit from (littleloop, bikeclub) or where the owner enables others to benefit from the product when otherwise it would sit idle (kitsplit, Hurr) and at the same time potentially enabling consumers to access the value of products and services they might not otherwise be able to access.
Data gathered from physical machinery can be used to monitor its performance and ensure it is maintained in an optimal way to maximise its efficiency and optimise its useful lifetime (Vestas). Services which are traditionally delivered face to face and therefore only accessible to the privileged few are being opened up to mass markets through digital platforms (Massive Open Online Courses (MOOCs), donotpay) and then personalised through data to help individuals get the most out of their experience and access opportunities previously not available to them.
Alternatively, the focus is on creating products which can have an extended life through easier repair (fairphone, Nudie Jeans) and/or shift to using reclaimed materials (Bureo, Econyl, Freitag, Reconome) or to be more easily returnable and renewable (On Running Cyclon, Dell's concept Luna). The opportunities go on and on!
We've just scratched the surface here, there are many business model options we've identified which enable us to create value through a different business model configuration, supported by new operating models. The critical starting point is often to step back from our assumptions about how a particular business, product or service should operate and reframe our thinking.
Regardless of the challenge we're working to solve, we follow our tried and tested approach outlined in our Lean Service Creation Methodology: We collaboratively immerse ourselves in the problem space first, understanding the context deeply enough to then consider the potential opportunities and then rapidly iterating on solutions.
For big challenges, we can broaden and go even deeper into reframing. In these cases we're evolving our methods to incorporate more system thinking, inspired by the design council's updated systemic design framework:
Explore the current state and gather enough data and insight to be able to measure and visualise the problem space through the lens of a variety of relevant stakeholders. During this phase, we'll map your impact across the appropriate set of Sustainable Development Goals so we collectively understand what we're dealing with.
Reframe our thinking of the problem and potential solutions to focus on creating value for people, the planet and the company at the same time. Laying out your vision and ambition for the future in an engaging way.
Create a portfolio of ideas and experiments which will enable us to rapidly validate our thinking and iterate towards your vision.
Catalyse others to act, often this type of change can't happen in isolation so we may need to bring others in the supply chain or product eco-system with us on our journey.
How is your organisation approaching its impact? Maybe you haven't yet got started but are keen to get going, Maybe you've started but need some support to really create the impact you desire or maybe you're at the point where you want to make big changes to your business and need some support. Wherever you are on your journey, Futurice has the skills and experience which can empower you to act. We'd love to hear from you. Write to me at tom.castle@futurice.com.
Tom Castle

Strategy Principal, UK