Back to Blog
Better late than never – Sander's shift from consulting to programming
When a previous employer's office closure and the starting date of a coding bootcamp coincided in a way that seemed almost too good to be true, Sander Nobel took a chance and moved from consultancy to software development. His career journey has taken him around the world, but luckily for us, he's currently happily settled at Futurice in Stockholm.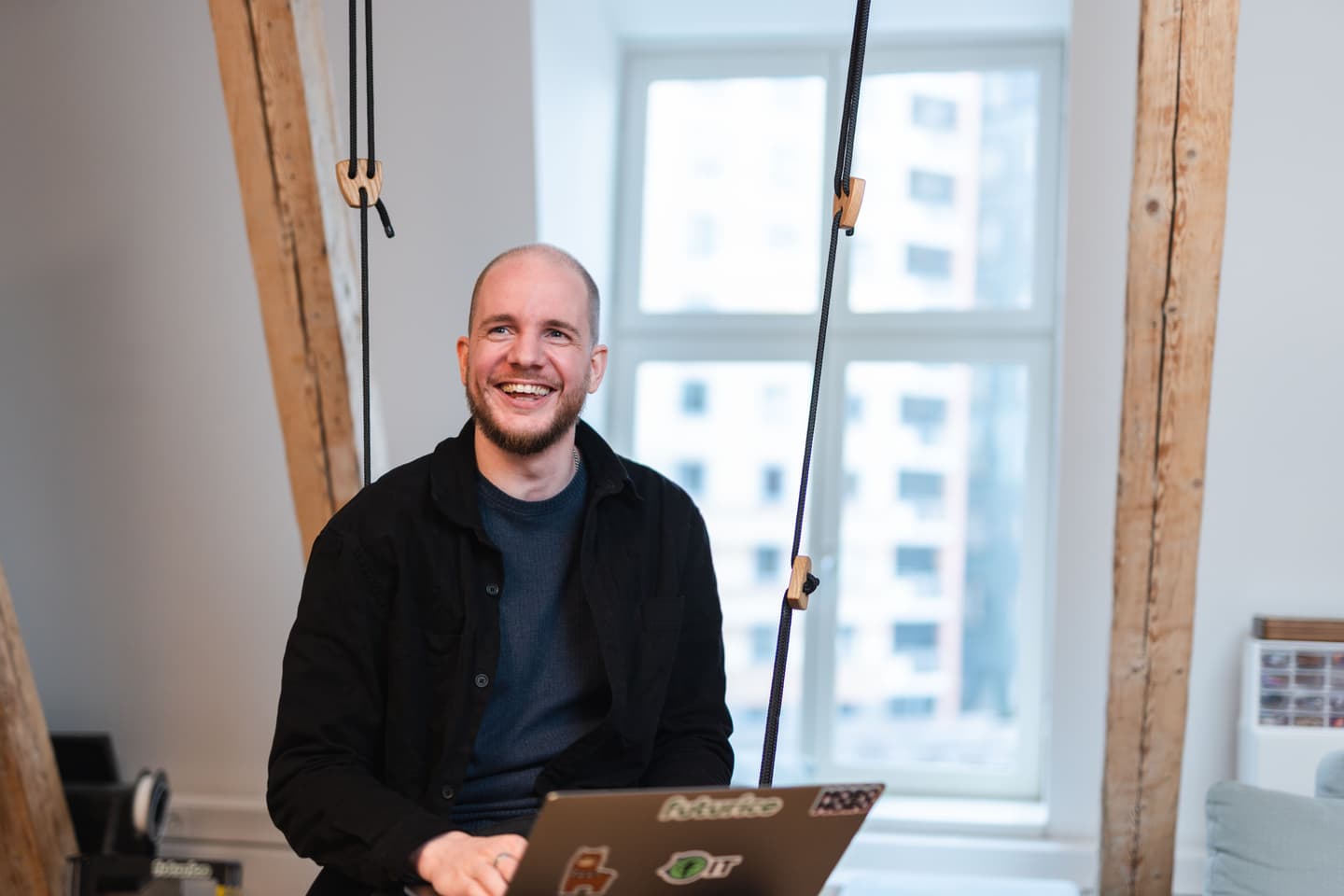 How did you end up working at Futurice?
By coincidence! I was working as a consultant in the Stockholm office of a Dutch insurance software company, helping clients configure their software when eventually the office closed and I was made redundant. I already felt that my job was a bit unsatisfying and too domain-specific, so when I noticed a highly rated coding bootcamp, Le Wagon, that was about to start just four days after my job ended, it felt like it was meant to be.
When I finished the course, Covid had just started, so it wasn't the best time to be job hunting, but I eventually got an interview at Futurice and things really clicked – I've been here for two years now.
What made you decide to become a developer?
It wasn't just good timing. I'd done some coding on Udemy before, but I prefer teacher-led learning, so the bootcamp was a better environment for me. Coding appealed because I appreciate having skills that are recognized globally, giving me the flexibility to move anywhere in the world. My brother is a developer, but I always thought you need a maths brain to do it – turns out that's not the case though. After playing around a bit I realized anyone can learn and I really enjoyed it. That was a nice revelation.
What do you enjoy most about your role?
Problem solving. I think it's really fun to have a puzzle and figure out how to solve it. In this field it doesn't take long to find out if you're on the right path, so there's some instant gratification, and then getting to the eventual solution is satisfying. Working with other people and discussing problems together is also very rewarding. I've taken up a mentorship role at Futurice so I can help others who are starting out in their careers, both new recruits and trainees.
What does Futurice get right?
The people aspect. Everyone I've met that works here has a similar mindset – we're all curious, we all want to keep learning and we're open-minded and accepting of others. I haven't met a single person I wouldn't want to work with, which is great. The culture is very caring and work-life balance is seen as super important – there's always support and understanding for things that are going on in your life. Especially as a junior developer it's been a great place for me to grow. It's also a very flat organisation – I can go for a walk with our MD and have a chat about life. Everything is up for discussion, and everything is transparent.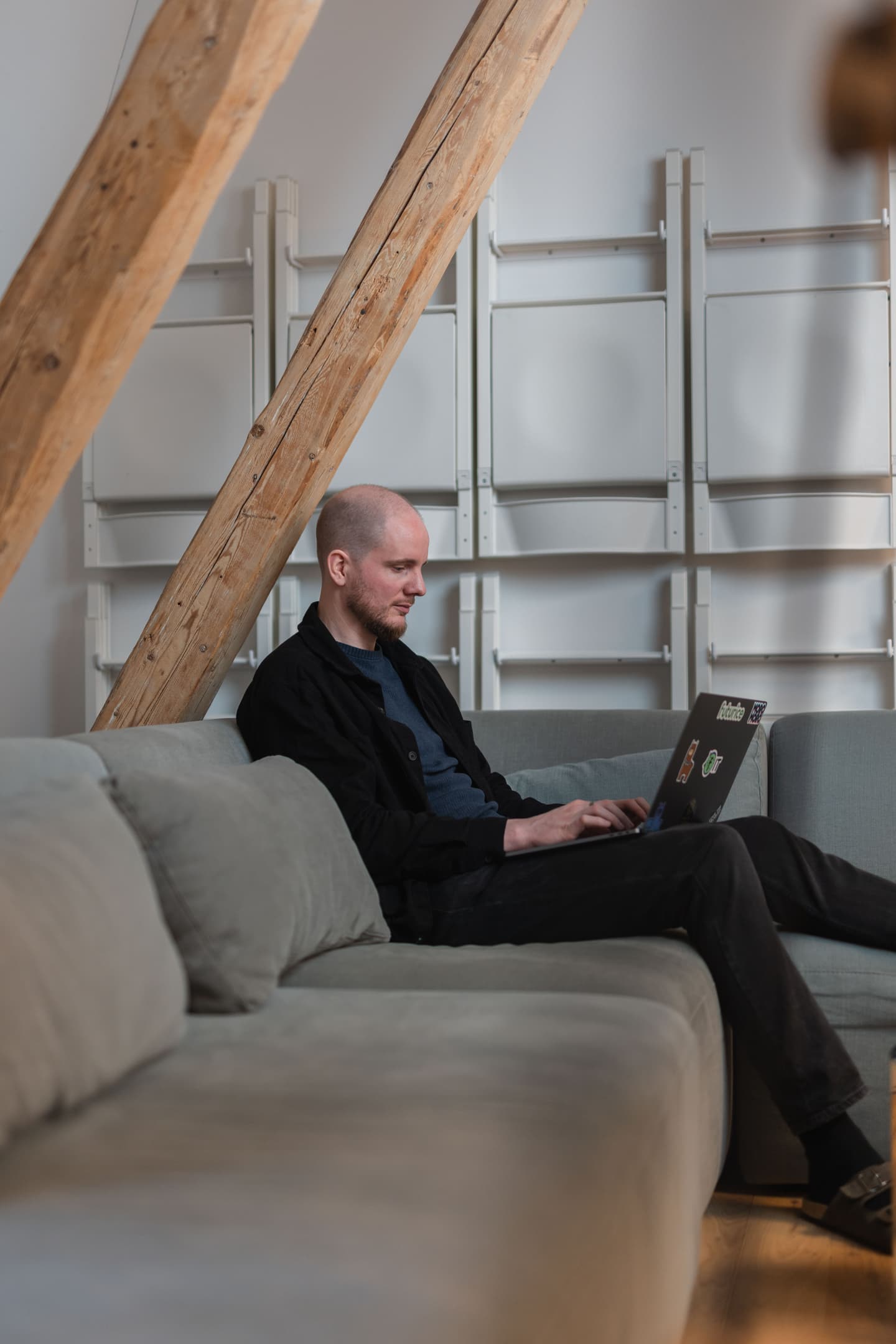 What would you recommend to other people considering a career move like yours?
I'd suggest giving it a go, but trying to be consistent. When I was first trying to learn coding I was also working full time, so I could only study in the evenings and on weekends. For me, that wasn't enough – things didn't stick and I needed to dedicate more time to it. Having a full-time course helps to get the routines down.
Also, be kind to yourself. It's a new way of thinking and it might not come naturally – it takes time to learn stuff. You don't need to memorize everything; we all need to Google stuff and that's a skill too. Finally, remember that bootcamps don't necessarily set you up to be directly employable. I still had more to learn after finishing Le Wagon but it was a good starting point. Just try it out if you have an interest, it's a lot more accessible than people think.
How have you found living and working in different countries?
The best choice I ever made was to move abroad when I was 20 – the personal growth you get from it is huge. I grew up in the Netherlands and then went to Ireland for college and lived there for four years. I've also lived in England for six months, China for six months and now I've been in Sweden for over a decade. I love exploring new places – I'm settled here at the moment and it feels like home, but if the opportunity is right I'd move again. I love food culture and seeing how people live in different countries. Living abroad is a great experience and I'd recommend it to anyone.
What's the best way to have a good day?
For me to have a good day I need to have my coffee in the morning, I need to feel like I've done something productive, and at some point I need a walk to clear my head and get my thoughts straight. I'll see people and we'll have lunch together and later I'll get some form of exercise. Basically a good, healthy combination of social time, focus time and workout time.
It's 2123 – what's your message to future Futuriceans?
Take care of each other. I hope the company's core values won't have changed that much – I'd want there to be the same level of openness and transparency as there is today. I'd say keep trusting each other too, the fact that trust is the default at Futurice makes it a really supportive environment to work in.
Pia Hämäri

Marketing Lead, Finland & Sweden