Back to Blog
FutuStories - Meet Gian, Managing Director Berlin
Our Managing Director Gian has been part of the Berlin office since the very beginning. Today, he proudly looks back on our evolution from a small group of developers to a growing diverse community and unique culture. In this interview, he reveals the most important lessons he's learned from some inevitable setbacks, shares his take on DE&I – a topic very close to his heart – and busts a whole bunch of myths about managers.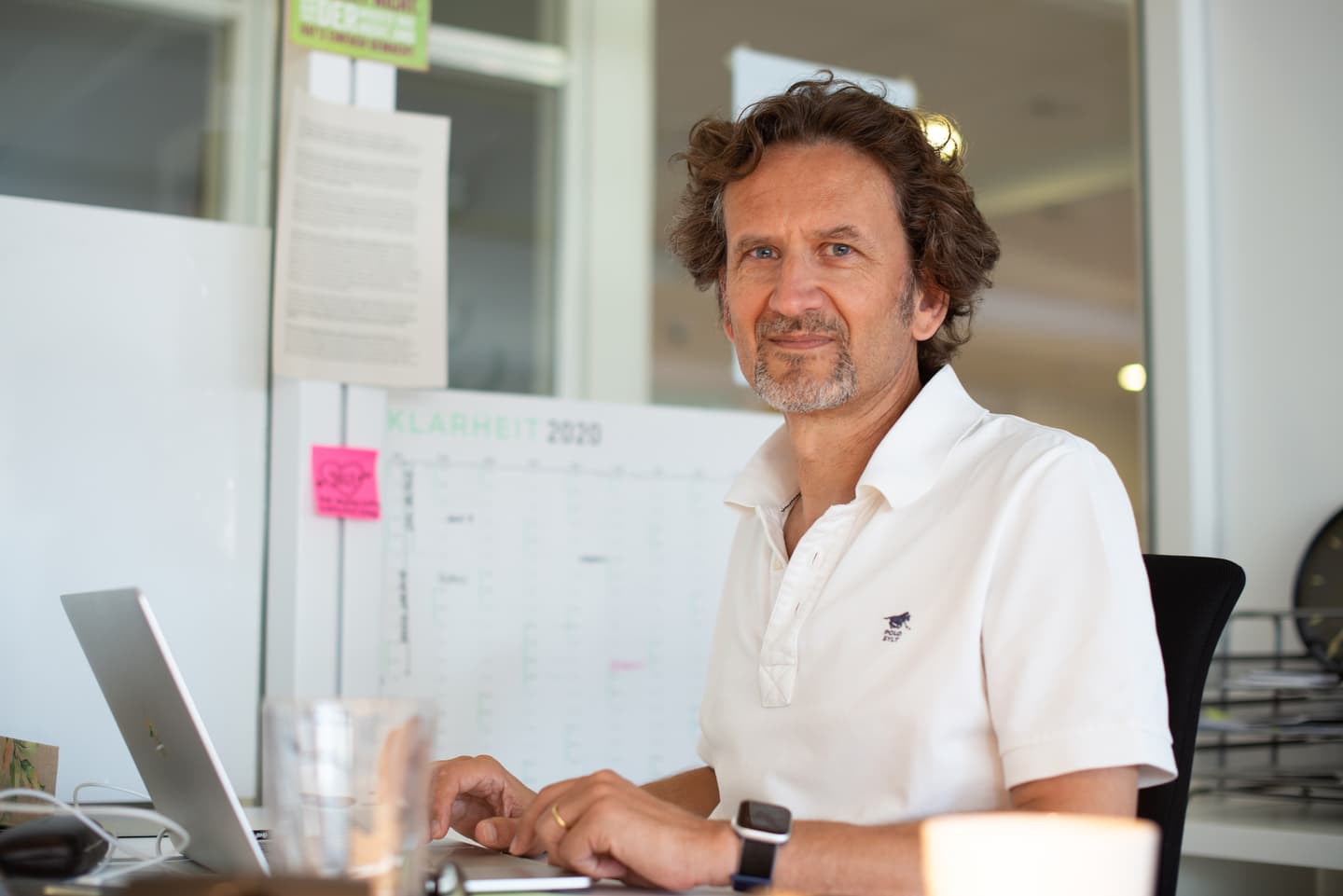 You studied Computer Science and worked as a software engineer for several years before growing into the field of management. How can you use your prior experience to get by as Managing Director (MD) today?
The focus of my studies was on diving deep into various technologies and methodologies. When I started working as a software developer later on, I gained experience in collaboration with diverse teams and clients. I learned how to drive projects and deal with the relevant stakeholders.
It has also helped me to acquire a very deep understanding of our business – but I haven't kept up with today's technologies. Working as a software developer has rather taught me very valuable and handy soft skills that are still immensely relevant in my position today. Particularly my experience in project management has helped me find my way into leading people.
When it comes to leadership, there are no "one size fits all" solutions. Every leader has their own personality, style, and approach to leading teams. That said, what is your secret as a leader, and which management myth have you always wanted to bust?
What I can say for sure is that an MD doesn't have just business, numbers and money on their mind. To me, my role as MD is somewhat similar to that of a parent – just like when your kid learns to take their first steps. Children need to experience things on their own and stumble every now and then in order to grow. As a parent, you want them to have their own experiences, and you'd only intervene when your help is needed.
That said, I believe in the philosophy of supportive leadership. For our business, this means putting trust in our people and empowering them to tackle new challenges, but without making anyone feel like being thrown into the deep end of the pool in the process.
Culture has been the cornerstone of our company from day one. How would you describe our company culture?
Our culture is our most important pillar – and that's not just an empty phrase. I believe it's good that we invest and develop a lot in this regard. And of course, it also helps us succeed in business. Our core values put the people front and center – and it's the people who make our community and culture what it is today.
In the beginning, we were a very homogeneous bunch of software developers and Finnish expats in Berlin. Today we are a much more diverse group of people, with different skills and backgrounds. That is very valuable. Of course, the Scandinavian mentality has had a very strong influence on us: we are all living in a very collegial, consensus-oriented and non-hierarchical culture. Today, all of our different locations have their own office-specific touch, which I think is great. Each individual contributes and shapes our culture and community.
What is particularly important to you in the development of the company?
The goal is to become one of the most renowned companies in our business in Europe. We want to grow – not only quantitatively, but above all qualitatively. We want to work with clients that make an impact and we want to offer our people exciting and meaningful projects along with opportunities to grow and develop. Growth that happens just for the sake of growth cannot and will not happen. There must always be a healthy balance to preserve our culture.
We developed our 4x2 framework because we don't want to think one-dimensionally, but rather in all directions. This framework is meant to help us reach our goals while staying true to ourselves – to reach not just a bigger impact, but a better one as well. Along this journey, we need to hold on to our core and level up to 4x2 thinking: people, clients, numbers, the world around us – now and in the future.
You've been on a journey with Futurice for more than 8 years now. What has changed since you started? And which milestones are you particularly proud of?
At the beginning we were only a small group of mainly software developers in Berlin. In terms of business, a very important step for us was the expansion towards service design and consulting. We have started to support our customers end-to-end in more diverse and multidisciplinary teams, and already have three different locations in Germany.
A recent milestone was the introduction of a very modern and agile organizational structure – more towards holacracy. A reorganization like that – almost like open-heart surgery for Futurice – should never be underestimated. But I am very confident that this can significantly increase the flexibility and opportunities we can offer our employees, and that we will master this challenge successfully.
Have you experienced any major drawbacks on that journey? What has been your biggest learning?
There have been a few, but the most severe setback was the Covid crisis. We were living a very euphoric time at Futurice around the beginning of 2020 and suddenly the pandemic changed everything overnight – causing many sleepless nights during what followed. No one knew exactly how the economy would develop and whether we might end up losing everything that had been built up before.
But we've managed by drawing from what has been – and still is – the most important thing for us: the sense of togetherness. Especially in times like these, no one should be left behind. Instead, we've gone through the crisis together. The greatest lesson I've learned is that if you stick together as a team and community, you can survive even the biggest of storms.
You are very engaged in topics around diversity, equity and inclusion (DE&I). While it is often discussed as an isolated HR topic or cultural trait, studies show that diversity breeds adaptability and resilience. What does DE&I mean to you?
To me, there are two sides to it. First, it has been proven that diverse teams achieve better results. Controversial discussions and perspectives simply produce better and more inclusive ideas. Second, I believe in the liberal and humane principle that everyone should have the same opportunities to grow. So it is also the company's job to break down potential barriers and set a fair course for everyone.
We have a working group that focuses on DE&I topics, but I am also convinced that this should be everyone's concern. Each individual can really make Futurice a more inclusive environment. It's particularly apparent in our language, communication and behavior – everyone can and must contribute.
We are always talking about preparing for the future at Futurice. What does the future in 50 years look like to you?
I think we have to understand that our resources on this planet are limited. So within the next 50 years, we must create a healthier, fairer and more peaceful Earth. We should use technology for the benefit of all, and work harder on issues that have a strong impact on our customers and the greater good. From the perspective of our three core themes, this means creating new ways of mobility, making our society and planet healthier, and influencing climate change in a positive way.
---
Interested in reading more stories about us and our people? At Futurice, we celebrate diversity and cherish everyone's unique journey. Check out our Welcome Home page and get inspired by more journeys shaping our culture. If you would like to read more stories and get to know our people, our sites and the community better, check out the global version of our FutuStories Booklet.
Christina Klein

Marketing & Communications Manager