Back to Blog
Circle of life: how data-powered ecosystems can transform customer relationships and reimagine business opportunities
Just as Planet Earth comprises countless overlapping and interlocking ecosystems, so ecosystems in the commercial context can provide a blueprint for transformative and sustainable business growth. We have sought to articulate and explore this idea across previous blog entries.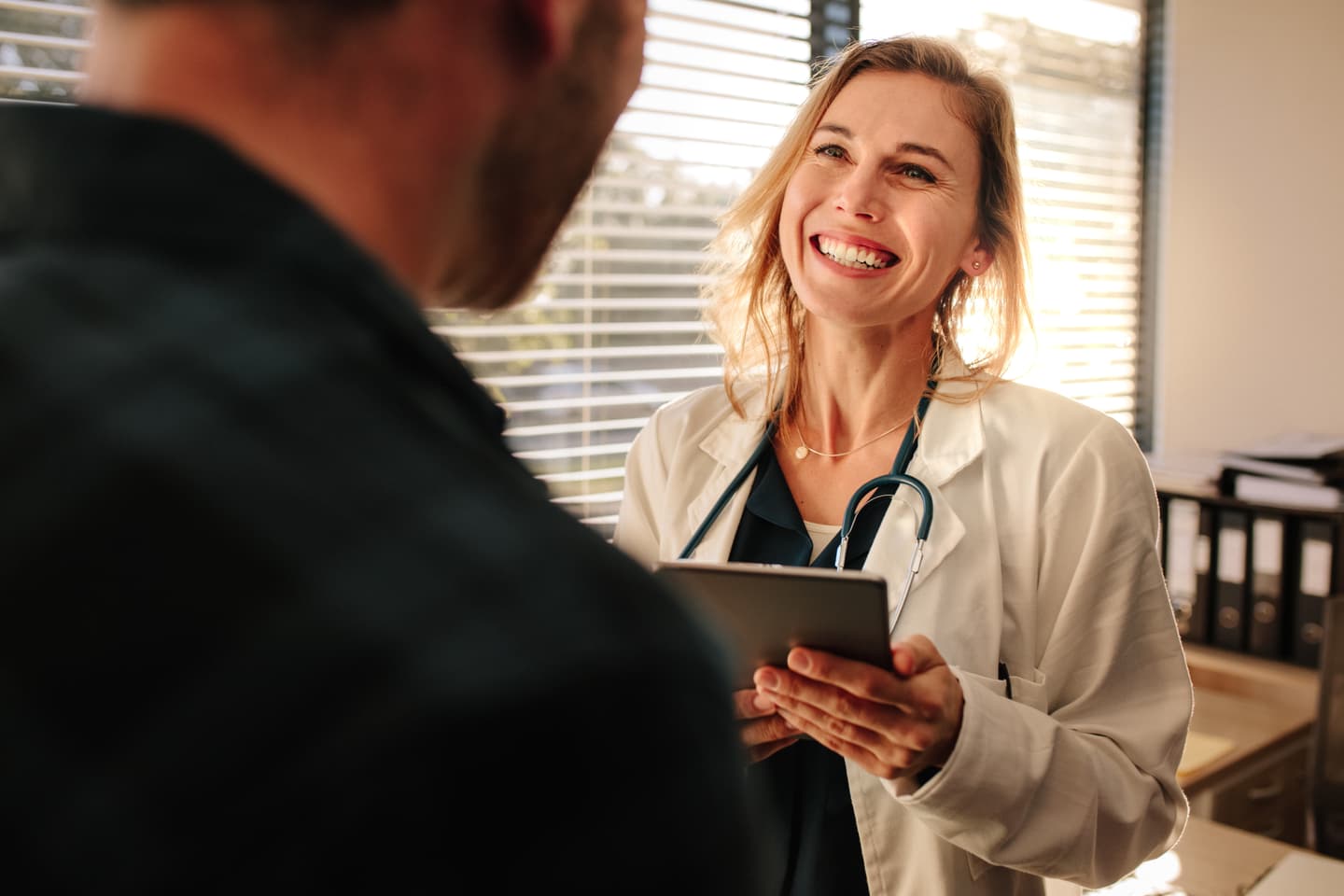 Shifting the lens from product to platform
So far in our series, we've explored the meaning of the core ecosystem concept and explained why a forensic focus on customers is key to making them work. In this blog, we pinpoint where the magic happens. Where does the electricity of ecosystems, as a model, come from? And how can this be used to supercharge a company, placing it at the heart of radical transformation?
To answer these questions, let's imagine a fictitious healthcare company called JRS (Joint Replacement Solutions). A seasoned player, JRS provides knee, hip and other joint replacement implants to an extensive network of private and public hospitals.
JRS has a strong track record, but – like most organizations – its business model is under constant threat from established and emerging competitors seeking to provide similar baseline services more quickly or cheaply or using different operational tech. To counter these challenges and build on its strengths, JRS needs to complement its legacy capabilities by providing a digital platform and enabling a digital ecosystem that supports customers and healthcare practitioners across every stage of their joint replacement journey.
Shifting the lens from product to platform aligns perfectly with current opportunities in the Medtech climate for two reasons. Firstly, the powerful trend towards an agile startup mentality within companies is moving the emphasis away from traditional linear models. Secondly, there is a paradigm shift in connectivity – how patients interact with any healthcare ecosystem. According to a Statista survey, there will be over 75 billion IoT-enabled devices by 2025. In addition, ever-improving transmission standards are leading us into the age of Massive IoT (MIoT). This creates new business models based around data and connectivity. Embrace these factors, and JRS can dramatically expand its core purpose – as long as it adheres to the following principles:
1. Patients are key to ecosystem-led transformation.
Patients are the heartbeat of the ecosystem model, the focal point around which all else orbits. For example, patients who require a transplant will interact with several healthcare providers using multiple touchpoints and data sources. Preoperative prep, the procedure itself, rehab and recovery will feature various healthcare professionals. Across thousands of patients, hospitals and rehab facilities, these interactions play out in myriad ways. Throughout it all, the decisive interchanges occur between patients and healthcare providers. From a tech point of view, the interoperability of platforms, tools and systems to try and capture these interactions and boost connectivity remains an ongoing challenge within healthcare and one that everyone is trying to resolve.
Our Medtech company, JRS, has an opening to use the ecosystems model to zero in on these interactions and address interoperability to make the healthcare journey as seamless and easy as possible for patients and HCPs. In practice, JRS can use ecosystem thinking to shift from being a joint transplant implant supplier to becoming a full-service, API-driven digital platform that services patients' end-to-end needs from the start to the end of their medical experience. This could include making the patient journey more convenient and less stressful through the automated booking of all their transplant appointments. It could also involve providing personalized patient information based on their diagnosis or a service that translates medical terminology into everyday language.
2. Quality real-time data is required for ecosystems to deliver actionable insights.
If patients are the heartbeat of ecosystems, then data and insights are the oxygen. Better quality health data and insights helps healthcare providers provide more personalized, integrated care, empowers patients to be more health literate and supports research organizations to develop new treatments. For JRS to use the ecosystem model to reinvent itself as a platform, it needs access to excellent quality, real-time patient data. Data powers ecosystems and provides the foundation for a robust but adaptable model that can be developed and scaled over time.
Data scientists know that it takes time and effort to clean and collate data which is a significant investment; however, JRS has a lot of information through its linear business. In addition, JRS's purpose-built and well-maintained decentralized data lakes and warehouses provide all the actionable insights required along the patient journey. JRS will realize that this investment was worthwhile when it builds on these actionable insights to meet its objectives. These include using insights to identify those patient interactions that can be enhanced and improved, speeding up treatment and offering a more seamless rehab transition, and ensuring aftercare that preempts future issues.
This last point reinforces the power of data-enabled ecosystems. For example, a patient could report post-operative problems to JRS's central platform in real-time, allowing HCPs to address the issues before they spiral out of control. Combined with data directly from the operating theater, it becomes possible to forge a preventative framework that keeps patients healthy in the long-run; while reducing the pressures that can lead to backlogs, bottlenecks and systemic collapse.
3. Ecosystems can unlock value creation through evolution.
The word disruption is often associated with game-changing digital transformations. But a key benefit of ecosystems is that they don't necessarily require an overhaul of the existing business model. By putting customer interactions under the microscope to build actionable insights, companies that feel trapped by their legacy business can discover ways to create value. Emphasizing value will give our fictional joint replacement expert, JRS, a competitive advantage within the healthcare ecosystem by using its data to help make all the experiences and products in its ecosystem better over time. This is good news for patients, but doctors and hospital departments will also feel its effect. Healthcare professionals will realize that the JRS digital platform addresses pain points they encounter in helping orthopedic patients return to full health. What's more, it does so in a way that integrates with their workflow. As a result, it won't require additional effort or legwork in an already pressurized setting.
4. Circularity: a winning formula
Circularity gets to the core point of ecosystem thinking. Ecosystems are not just about unlocking value and extending the shelf life of the core business; they also deliver a multiplier effect that benefits customers, operators, and society at large. They are inherently circular, reciprocal and to the benefit of all.
Suppose JRS builds a digital platform that tracks all customer interactions during the knee/hip transplant process. As a result, it can quickly identify actionable insights that will provide early warning of possible complications and support rapid improvements and enhancements. This gives the company a competitive edge by reaching beyond the straightforward provision of services, becoming a critical mainstay of healthcare ecosystem efficiencies and satisfaction.
At the same time, patients emerge better off because their needs are closely monitored and addressed. And healthcare professionals can deliver their goal of healthy patients more fluidly and sustainably.
In addition, other key players in the JRS ecosystem can optimize the model to create better implants, surgery materials or operation times. As a result, issues are flagged more quickly, the system is more responsive, and everyone is better equipped to reap value at each new turn. (We will explore the role of JRS's ecosystem partners in our next blog).
In sum, the ecosystem speaks directly to patients, HCPs and the challenges they encounter, making it easier to provide optimal outcomes at any given time.
Christoph Nützel

Head of Technology and Data, Germany