Back to Blog
How to heal the supply chain issues within healthcare
Rising costs are putting pressure on healthcare companies to operate more efficiently. Digitalisation and optimisation of internal processes provide companies with opportunities to cut costs and add to the resilience of the healthcare industry – especially within the supply chain.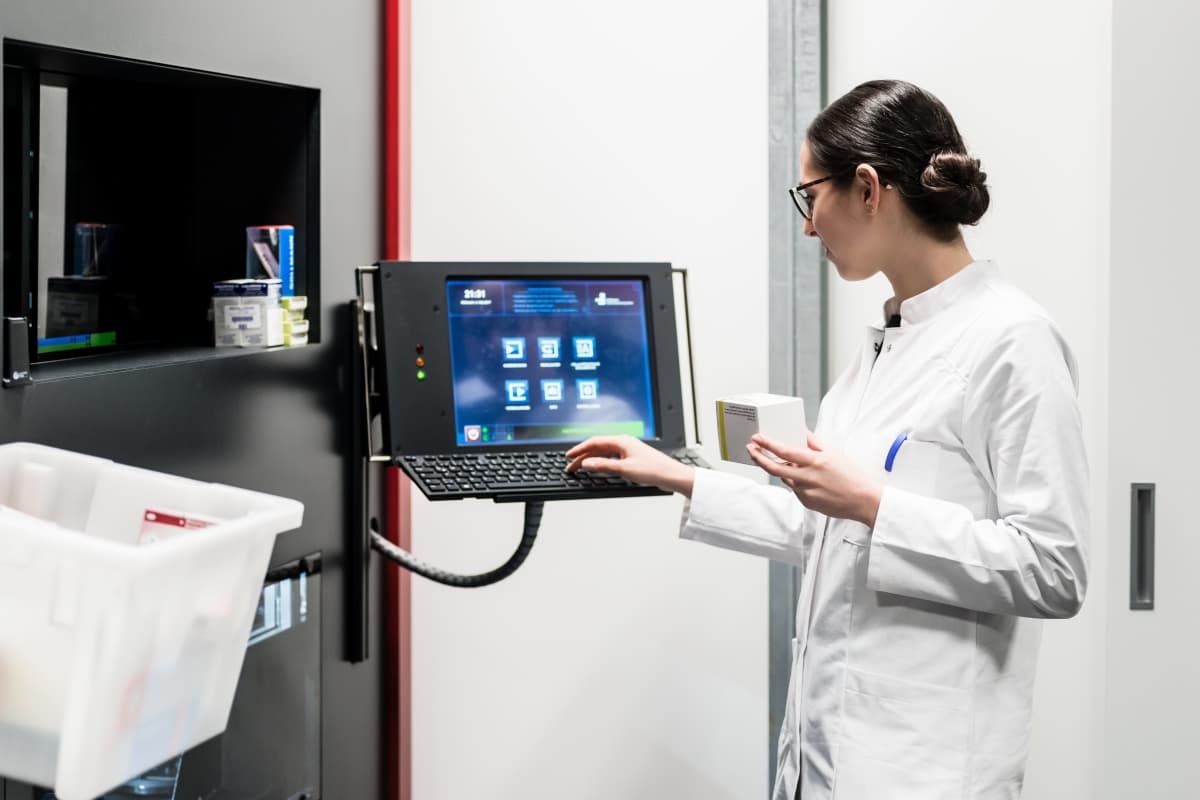 The scale of the COVID-19 pandemic took the world and also the healthcare industry by surprise. Lurking behind the current worldwide emergency, however, are certain massive longer-term changes the healthcare landscape is already facing.
Some of these changes are initiated by new technologies as big tech giants move into the healthcare field. Google, Amazon and other technology behemoths are willing to leverage their focus on consumer experience, their platform and their back end infrastructure. Amazon, for example, has a direct distribution advantage to over 300M active customers, and approximately 5M sellers on the site. Competing with big tech companies whose strategy is not even dependent on making a profit in healthcare is creating a major risk for the traditional healthcare players.
There are also legal and regulatory changes that restrict entrepreneurial activity and increase pressures especially on hospitals. These restrictions and pressures have implications on the entire healthcare industry, as med tech and pharma, for example, provide a significant part of their services to hospitals. Competition between hospital providers will increase and services must be rendered more cost-effectively.
In addition, certain changes actually have a lot to do with the ongoing pandemic. For one, COVID-19 has promoted uncertainty in the healthcare system. The supply chain's inability to deliver has been made public. During the crisis, this problem that has been seen in the pharmaceutical sector since longer expanded to essential protective materials. Other basic supply areas were also affected due to production locations in Asia.
While many healthcare manufacturers are now working to diversify their product lines and target markets to adapt to these changes in the healthcare landscape, cost pressures and the pandemic are forcing them to operate more efficiently as well as to track and distribute their specific medical devices much faster and efficiently.
Strive for greater standardisation and integration
Amid these changes shaking the healthcare landscape, how can pharmaceutical or medical device companies become more resilient and cost-effective?
Only labour costs surpass those of the supply chain in the healthcare industry. Since there is already a skill shortage within healthcare professionals, the focus of cost reductions lies squarely on the procurement of medical supplies. For example in German hospitals material costs make over 30 percent of gross overall costs, so any supply chain overspend will have a big impact.
Managing the supply chain in healthcare tends to be a highly complex and fragmented process. A more integrated, centralised process would result in great savings as well as better purchasing decisions.
One big challenge to more efficiency of contracts and commercial effort lies in the communication and interaction with the sales teams and distributors. While other industries have moved on to product scanning, electronic ordering, and order accuracy controls, in the healthcare industry order management in particular is one of the biggest costs in the supply chain. Due to manual processes mistakes in order management cause issues with inventory accuracy, resulting in a failure to provide the right product at the right place at the right time. Processes within the supply chain may also harbor issues in compliance and impact patient safety and visibility.
The supply chains within the healthcare field need to offer greater standardisation and efficiency – not only to save costs and time within the healthcare manufacturer, but also to deliver safer, more cost-effective benefits for patients. But how to achieve this?
Focus on data-driven efficiency
Cloud, mobile technology and IoT sensors would enable automated processes with increased end-to-end transparency on real-time costs, and business value. By re-designing cross-functional processes and enablement through digital technologies, costs and inefficiencies within healthcare supply chains can be reduced drastically.
For example, monitoring the supply by connected devices that communicate with each other would allow automatic re-ordering of required items on demand and ensure they are re-stocked without demand ever becoming critical. This would mean the sales forecasting is no longer disconnected from the inventory buffers and no longer manual.
To achieve this, the supply chain management needs to be focused on data-driven efficiency. The shift from manual processes, which need an inventory buffer to account for uncertainty, to a JIT (just-in-time) system is enabled by data (data integration) and easy-to-monitor solutions (service design). These elements allow anticipatory shipping, dynamic pricing and recommendations to customers to drive sales of stocked items.
A truly data-driven approach can uncover large potential savings as the data can be used to analyse the supply chain itself and show where are the inefficiencies that need to be managed better. This digital ecosystem enables the connection of the healthcare manufacturers to the distributors, as well as the providers. It allows visualization of the data within the supply chain to keep track of the orders and facilitate communication. Sharing data throughout the supply chain would make it less fragmented, more resilient and better integrated so that manual processes are not needed anymore. With more information available and shared across stakeholders, cooperation has less friction.
How the supply chain profits from breaking the silos with new initiatives
Many healthcare companies are well on their way in their digital transformation but if their digital initiatives are very fragmented, the impact may often get stuck in silos or scatter too thinly across the organisation. To scale the positive impact throughout the organisation and its supply chain, all digital initiatives need strong C-level support, a clear strategy including data and IT, as well as a transformation process with new business design.
A clear data strategy could define secure and scalable cloud-based systems that enable remote monitoring and controlling, checking on performance and immediately tracking down faults. A holistic dashboard could help align processes, increase visual management and improve day to day routines using data-driven methods and connecting data sources from quality, finance, and scheduling, for example. Analysing the data from distributors and providers will allow manufacturers to adapt the supply chain more holistically. The data would feed into a platform that connects multiple actors and touch points of the supply chain and thus create a digital ecosystem. Internal and external data sources make real-time demand and supply shaping possible. Dynamics between supply and demand can be shown in real time by analyzing inventory, production, and point of sale (POS) data. This allows adaptations like changing the price or promoting specific products.
Futurice has promoted digital transformation and successfully applied the ecosystem approach in collaborations across many industries. As an example, we helped E.ON gain a considerable market share in the solar panel industry and develop new business models and services. We started by identifying the opportunity areas in the solar market and prioritising them by keeping the service vision in mind. We built a digital ecosystem that helped E.ON reduce the process from acquisition to installation sensibly: promote solar panels online, profile potential customers through the solar calculator, put them in touch with the right sales agent and manage the installation digitally. Data collected along the journey helped to optimise the process and provide support to the customer in the following stages.
A similar approach would help Healthcare companies optimize internal processes, too. Using a Lean Service Creation approach, and then scaling what works has the benefit of targeting the efforts to key initiatives. This method also enables the right environment for experimentation. Cross-functional teams consisting of talent from tech, data, business and design run quick test-and-learn cycles to build a minimum viable product that can then be iterated and scaled. For departments this often means managing faster experimentation cycles, while simultaneously also managing the previous tasks for cost and reliability.
Fostering a strong culture of innovation is essential to thrive in any industry, and healthcare is no exception. New initiatives are able to create more cross-departmental, agile, and iterative teams and bring the culture change from within, more organically and sustainably. To sustain change and reach their goals, healthcare organisations need the right mindset, the right culture, and the right tools and methodologies.
Data, AI and digital tools enable new advancements in the management of supply chains, but only if organisations within the healthcare field are willing to break their silos. Whether you are building solutions to long-term business challenges or acute issues like COVID-19, you will almost certainly benefit from overarching approaches across departments and organisations.
If you want to learn more about our healthcare approach, check out our Health page.