Back to Blog
Interview with Dr. Anne Sophie Geier, Spitzenverband Digitale Gesundheitsversorgung e.V.
After great progress has been made in changing the legal framework in the German market in the past year, the Spitzenverband Digitale Gesundheitsversorgung e.V. (SVDGV) sees the improvement of processes and structures as a key focus for all players in the German healthcare sector. Read more about the current status of digital health in Germany in our interview with Dr. Anne Sophie Geier.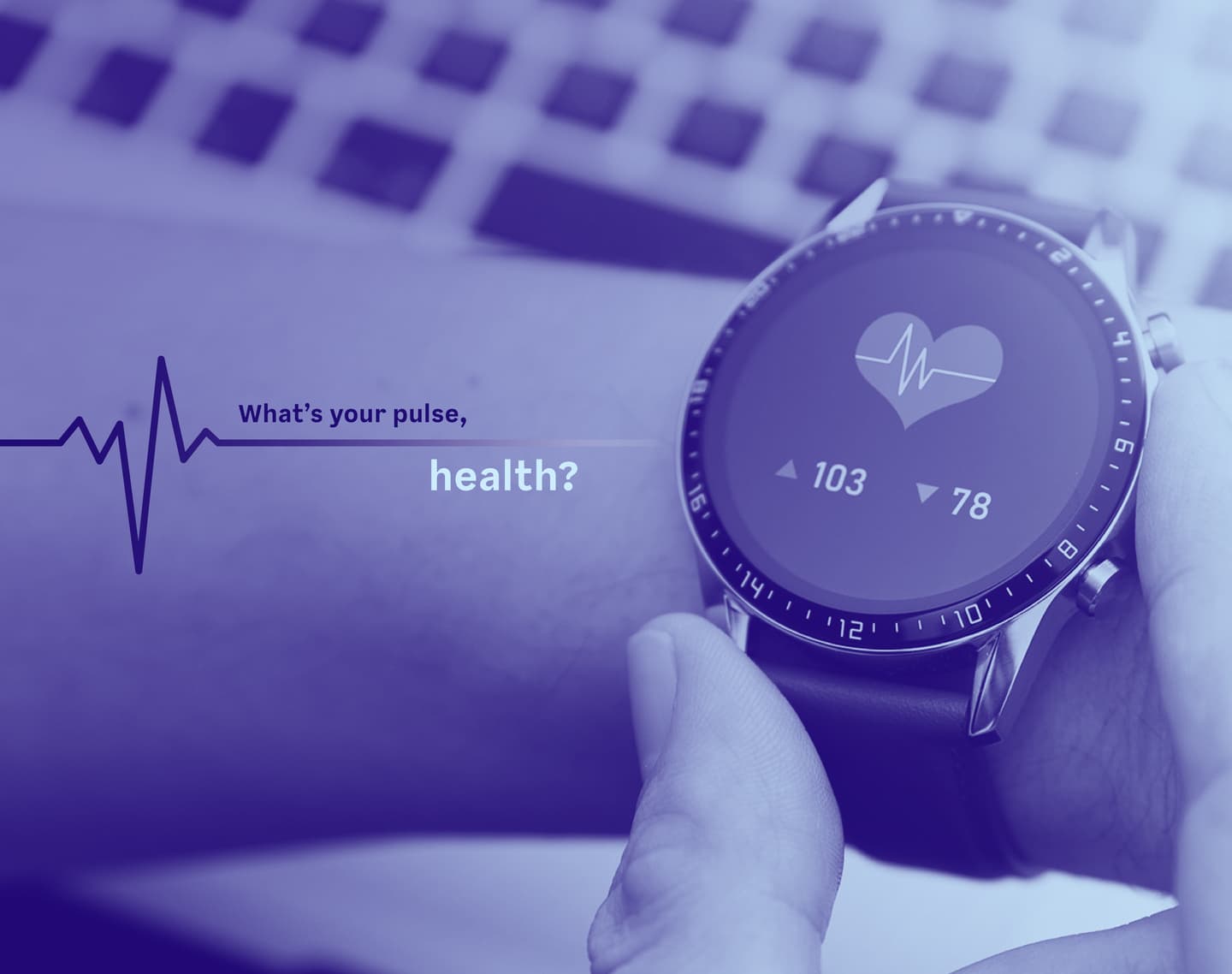 Spitzenverband Digitale Gesundheitsversorgung e.V. is an expert network of e-health providers and ambassadors in Germany. Which challenges are particularly relevant to your network members at the moment?
There are many topics on the agenda for 2021. From our perspective, the main focus for all players in the healthcare sector will be on the further development of the processes and structures that have been created. Several new regulations are expected or come into practice, both at national and European level. In May, the European Medical Device Regulation (MDR) will be the new standard which will be of great relevance for many manufacturers. In addition, the new Digitale Versorgung und Pflege-Modernisierungs Gesetz (DVPMG) is in the making and will most likely lead to new regulations regarding data security and other fields. On the other hand, we still face the challenge that a lot of patients, physicians and psychotherapists don't know about new digital solutions such as DiGA - so one of our main goals is to inform about these new opportunities in health care.
Let's look at the current status of Digital Health in Germany. Where do you think are we on the digital health journey in Germany, and why?
What is particularly important from my point of view is the great progress we have been able to achieve in 2020. The legal framework provided with the Digitale Versorgung Gesetz has paved the way for digital health applications (DHA) to become an integral part of standard care. This is a milestone for the digitalization of the German healthcare system but only a first step. We need more digital health solutions, e.g. in the care sector and most importantly, we need to really learn how to integrate them in our existing healthcare system.
What do you feel would be the next steps to overcome some of these barriers?
At the moment, there are ten DHAs listed in the directory of the Bundesinstitut für Arzneimittel und Medizinprodukte. Our experience is that DiGAs are slowly finding their way into standard care because many patients and providers still lack the necessary information. So, we need to provide these important information through various webinars and educational training and support digital health literacy of patients and all other stakeholders. Most importantly, we need to establish user friendly processes to add value and foster life quality - this is a key goal of digitalization of the health care sector.
In what ways does the regulatory environment in Germany need to change to promote digital health applications?
What we need are clear and reliable structures and a set of rules that everyone can rely on. For example, companies need to know how the regulations regarding data protection in Europe and Germany are understood by the authorities to plan accordingly. With Jens Spahn we have a minister that really sees the advantages of a more digitized healthcare system and wants to shape it on the foundation of our rules in Germany and Europe.
What course must be set to allow healthcare companies to successfully use data networks to improve the treatment of patients?
There are already many examples of healthcare startups and companies working for example with Artificial Intelligence - they rely on high quality databases for further research and improvement. With this knowledge, there is a huge potential for the future of medicine. On the regulatory level, we are facing new developments in 2021 like the electronic patient record, which connects patients with doctors, hospitals, and pharmacies. It thus enables the exchange of relevant information from different areas of care. And we definitely need a discussion in the future about the question of who should be allowed to use anonymized data for specific health care questions.
Looking at the overall health landscape - more and more startups are entering the field of digital healthcare. Where do you see the biggest opportunities for startups and how do you support them?
There are so many areas in healthcare where digital solutions can be helpful because we are facing major changes: an aging society, increasingly complex care sector, migration to the cities and thus a lack of care in rural areas. We need solutions to these challenges, for example, in the networking of service providers. Especially innovative startups can be a big part of the solution. As SVDGV, we support with a high exchange of knowledge. But we also bundle everyone's interests and bring them to the attention of stakeholders from politics, health insurance companies and others. We are open as a partner to present the challenges of the companies and startups. In doing so, we are open, transparent, and always ready for a dialog.
When envisioning the future, looking at 5 years from now, what do you think will be your most used digital healthcare solution?
It's not important what will be the most used digital healthcare solution. What matters is that we are successful in developing digital tools that can really improve the quality of healthcare. There is a lot of optimism in the healthcare community, and we can definitely feel it in many different ways. Policymakers have set strategically important milestones and thus brought new momentum to the digitization of the healthcare industry. Together with the innovative potential of the manufacturers, we have a chance that this will also be promising in the long term. However, we do not have a guarantee - it always depends on the commitment of all stakeholders.
About Dr. Anne Sophie Geier
Dr. Anne Sophie Geier is the new managing director of the Spitzenverband Digitale Gesundheitsversorgung e.V. (SVDGV). After studying pharmacy, the 35-year-old has conducted research and completed her doctoral degree at the WWU Münster and at Harvard Medical School. She then worked in management consulting for a pharmaceutical company. Most recently, she was head of the department responsible for the early benefit assessment of newly approved drugs at the GKV-Spitzenverband.
About Spitzenverband Digitale Gesundheitsversorgung e.V.
The Spitzenverband Digitale Gesundheitsversorgung is the key industry representative for e-health companies in Germany. It was founded in December 2019 and unites over 100 e-health companies. The association's mission is to actively accompany the digital transformation of the German healthcare system and to represent the interests of the young industry in the system to policymakers and other institutions at an equal level.
To learn more about our healthcare approach, check out our health page and find more interesting interviews with experts from the health industry below.
Simone Mitterer

Global Head of Brand and Communications, Germany